For adults with refractory epilepsy, adjunctive treatment with ketogenic diet (KD) or modified Atkins diet (MAD) are modestly effective — and remarkably so in some patients — although tough to maintain, a new review of published studies shows.
In adults with refractory epilepsy "willing to try dietary treatment, the effect is seen quickly, giving patients the option whether to continue treatment," Pavel Klein, MD, director of the Mid-Atlantic Epilepsy and Sleep Center, Bethesda, Maryland, and colleagues note in a report published online October 29 in Neurology.
For the roughly 35% of patients with epilepsy who do not respond to medication, KD is a "promising alternative therapeutic option," Dr Klein told Medscape Medical News.
"In the last decade there has been an interest in the use of KD in treatment of epilepsy. Initially, this concentrated on children. In the last few years, the interest has spread to adults. However, the use of KD in adults is based largely on pediatric experience. Our goal was to review the adult data," he said.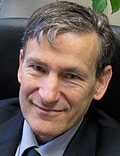 "Remarkable" Response Possible
Five studies have evaluated KD in adults and five have evaluated MAD in adults; all were open label. Because of the disparate, uncontrolled nature of the studies, the researchers analyzed them individually, without a meta-analysis.
Across all studies, 32% of patients treated with KD and 29% treated with MAD, which is a version of KD, saw a reduction in seizures by at least 50%, including 5% to 10% of patients with "remarkable response" of greater than 90% reduction in seizure frequency, the researchers report.
"KD and MAD are similarly effective and the anticonvulsant effect occurs quickly, within days to weeks," Dr Klein said.
The side effects of both diets are benign and similar. The most serious side effect, hyperlipidemia, reverses when the diet is stopped. The most common side effect, weight loss, may be helpful in patients who are overweight or obese.
The classic KD contains a 3:1 or 4:1 ratio of fat to combined protein and carbohydrate. The MAD is a less complex, less restrictive option, and more palatable than traditional KD and therefore may yield greater adherence, the researchers note.
"Any patient with refractory epilepsy that has not responded to medications who cannot be treated effectively surgically (or whose seizures have continued in spite of surgery)" is a candidate for a trial of diet therapy," Dr Klein told Medscape Medical News.
Although well tolerated, the diets aren't easy to maintain; in the reviewed studies, 51% of adults on KD and 42% on MAD stopped the diet before the study ended. "Most patients eventually stop the diet due to culinary and social restrictions," the authors say.
An Option Worth Considering
Reached for comment, Orrin Devinsky, MD, director, New York University and Saint Barnabas Epilepsy Centers, said dietary treatment for adults with treatment-resistant epilepsy should be considered.
"Available evidence supports the efficacy of this diet, although more studies are needed to better define populations in whom this therapy may be particularly effective," he told Medscape Medical News. "Long-term adherence will remain a challenge for many, but the potential benefits are worth the effort." Dr Devinsky wasn't involved in the review.
John Duncan, MA, DM, professor of neurology, University College London, United Kingdom, agrees that dietary treatment in adults with refractory epilepsy should be considered.
That 32% of KD-treated and 29% of MAD-treated patients achieved greater than 50% seizure reduction is "a modest benefit, similar to adding many new medications," he said. "So it is worth trying if there are not more attractive options available and if drug side effects are prominent in a patient.
"We have several adult patients try it, but very few stick with it in the long-term," added Dr Duncan, who wasn't involved in the study.
For treatment of refractory status epilepticus, available data on diet therapy are insufficient to draw conclusions, Dr Klein and colleagues note in their article. For now, KD should be used only as a "last resort" in status epilepticus, they advise.
The study had no targeted funding. Dr Klein has disclosed relationships with UCB Pharma, GlaxoSmithKline, Eisai, Acorda, Sunovion, Lundbeck, and SK Life Sciences. A complete list of author disclosures is listed with the original article.
Neurology. Published online October 29, 2014. Abstract
Medscape Medical News © 2014 WebMD, LLC

Send comments and news tips to news@medscape.net.
Cite this: Diet Therapy Effective in Adults With Refractory Epilepsy - Medscape - Oct 30, 2014.