NEW YORK, NY – The 15-year survival and stroke rates among individuals undergoing aortic-valve replacement with a bioprosthetic or mechanical valve are equivalent, according to the results of a new study[1]. Treatment with the bioprosthetic valve is associated with an increased likelihood for a repeat surgery but carries a lower risk of major bleeding, report investigators.
"The surprise for us was how similar the long-term outcomes were when we just looked at survival," Dr Joanna Chikwe (Icahn School of Medicine at Mount Sinai, New York), the study's corresponding author, told heartwire . "The curves were almost on top of each other. The difference in bleeding we had expected to see, but it's very nice how strongly that is shown in this study."
The analysis, published in the October 1, 2014 issue of the Journal of the American Medical Association, included 4253 patients aged 50 to 69 years old undergoing primary isolated aortic-valve replacement in New York State between 1997 and 2004. The lead author of the report is Yuting Chiang (Icahn School of Medicine at Mount Sinai).
Deciding on the Right Valve for the Patient
To heartwire , Chikwe said the clinical guidelines emphasize the importance of explaining to patients scheduled for surgery the advantages and disadvantages of each valve type. The bioprosthetic valve has been shown to carry a higher risk for reoperation, a surgery required because of structural degeneration of the valve over time. In older patients, the failure rate of the bioprosthetic valve is slower than in younger patients. With mechanical valves, which require lifelong anticoagulation, there is an increased risk of thrombotic or hemorrhagic complications.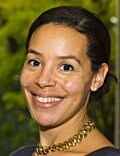 "What you're essentially asking patients to choose between is the distant possibility that they might need another operation vs the definite knowledge that if they accept a mechanical valve they will need to take a blood thinner for life and they will need to have blood tests regularly," said Chikwe. "It's been described as substituting valve disease for another disease that requires regular blood tests and a restricted lifestyle. Many, many patients, particularly the younger ones, decide that this is really not what they want."
In the present analysis, mechanical valves were more frequently implanted, but the use of bioprosthetic valves increased steadily from 1997 to 2004. By 2004, the database showed the number of bioprosthetic implantations outnumbered the number of mechanical-valve implants. Those who received a bioprosthetic valve were older and more likely to have comorbidities, including coagulation or platelet disorders.
In a propensity-matched comparison, there was no difference in the actuarial 15-year mortality rate between the bioprosthetic aortic valve and mechanical prosthesis (60.6% vs 62.1%, respectively) and no difference in the cumulative stroke rate at 15 years (7.7% vs 8.6%, respectively).
At 15 years, the rate of aortic-valve reoperation was 12.1% in the bioprosthetic-valve arm compared with 6.9% among those who received the mechanical valve, a statistically significant difference. Regarding the rate of major bleeding, 6.6% in the bioprosthesis arm and 13.0% in the mechanical-valve arm experienced a major bleed, a difference that was statistically significant.
"I think it's incredibly helpful to know that whatever valve they choose, they can expect to live the same length of time," said Chikwe.
Given the equivalent long-term mortality and stroke outcomes, patients can focus their decision on quality of life and other concerns. If a patient wishes to avoid anticoagulation, the tissue valve is an option. If there is a desire to avoid reoperation, this would swing some patients toward the mechanical valve, said Chikwe. "With either, they can now be more reassured that it's a reasonable choice," she said.
In the future, a growing number of patients with failed bioprosthetic valves may also be eligible for valve replacement via transcatheter valve-in-valve aortic-valve replacement, which may also increase the number of patients opting for a bioprosthetic over a mechanical device. Both the Sapien (Edwards Lifesciences) and CoreValve (Medtronic) transcatheter devices are approved for this indication in Europe, although FDA clearance has not been granted for this specific application.
Chikwe has no conflicts of interest. Disclosures for the coauthors are listed in the paper.
Heartwire from Medscape © 2014 Medscape, LLC

Cite this: Survival and Stroke Rates Equivalent at 15 Years With Mechanical and Bioprosthetic Aortic Valves - Medscape - Sep 30, 2014.