Ventricular preexcitation can be intermittent.[1,2] Sometimes only every other beat is preexcited, and sometimes several beats are preexcited at a time or for several days at a time. In leads V4-6 of this case, every other QRS complex is wide and has a short PR interval, and the upstroke is slurred (Figure).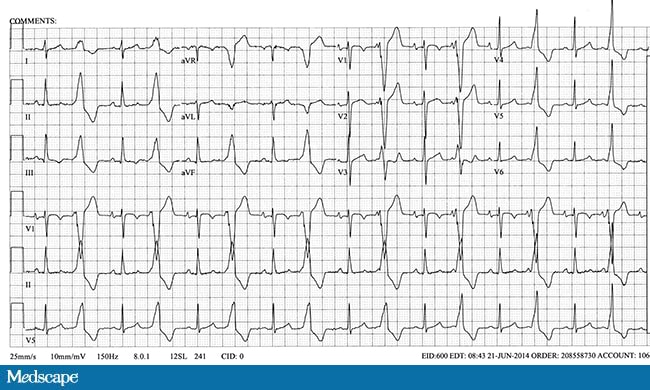 Figure.
Medscape Cardiology © 2014  WebMD, LLC

Cite this: Ventricular Preexcitation of Every Other Beat? - Medscape - Oct 15, 2014.