Responding to Wishes for Hastened Death
Dying is unpredictable. These cases represent two phenomena which I believe are common in our care of dying patients: (1) how rapidly patients' wishes for hastened death can change; and (2) the unpredictability of the interventions that we use to address these wishes. Sometimes, despite all of the remarkable advances in palliative care that we have had over these past decades, we may not even know which specific intervention has made a difference.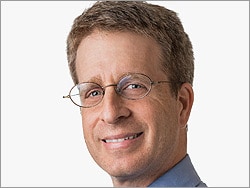 I say this not to suggest that we abandon our attention to the core principles and interventions of palliative care used to combat the many forms of suffering that might affect patients, but because I believe we must redouble our efforts. We might not know which intervention is making a difference, so we owe it to ourselves and to our patients and their families to listen to their suffering, understand it as best as we can, identify what we cannot understand, and intervene in whatever way we can.
And as we do that, we must realize that wishes may change. Having patience with the possibility of wishes changing is difficult for us as clinicians who deeply desire to help and improve a patient's experience. It is even more difficult for the patient who is suffering. And yet, because many of us in palliative care have seen patients' desires change, patience is necessary.
Risks of physician-assisted dying. I have never practiced in a setting where physician-assisted dying has been legal, but even with safeguards that exist where it is legal, I worry that its availability could undermine this fickleness of patients' desires and short-circuit this observation about the unpredictability of interventions. I fear that even with the most altruistic of intentions, its availability would compromise the hard work of attending to suffering and the non-abandonment that is fundamental to palliative care.
For clinicians of all specialties, physician-assisted dying represents the ultimate measure of patient suffering and the ultimate challenge to our personal values as physicians. But whether we are the most passionate advocates for physician-assisted dying or its staunchest opponents, it is ultimately what the request represents for a patient that must be our focus. It is likely that those of us in palliative care witness patient requests for hastened death more often, but whether one practices in oncology, primary care, hospital medicine, cardiology, or many other specialties, we will confront patients who explicitly or implicitly want our help in hastening their death.
First and foremost, we must see a request as an alarm that a patient's suffering is out of control. Second, it should prompt us to explore with that patient and his family how he is suffering and its physical, psychological, social, spiritual, and existential sources. Third, it should lead us to interventions in these domains of symptom control and of psychological, social, and spiritual suffering.
We cannot be so presumptuous as to believe that we can solve each of these sources of suffering, but I know that we can bear witness in the deepest medical and human sense. And so a fourth step of non-abandonment is one that will allow space—for the unexpected sitter or the change of mind that cannot be predicted.
Medscape Internal Medicine © 2014 WebMD, LLC

Cite this: Joshua M. Hauser. Physician-Assisted Dying: A Clinician's Perspective - Medscape - Sep 25, 2014.