Bullying is associated with parasomnias, depression, and self-harm, two new studies suggest.
The first study, which examined data for more 6500 children, showed that being bullied in elementary school significantly increased the risk for both nightmares and night terrors. The second study showed that children who were frequently bullied by a sibling were twice as likely to have depression and to engage in acts of self-harm by the age of 18 years as peers who were not bullied.

Both studies were published online September 8 in Pediatrics.
"The longest lasting relationship you will ever have is with your siblings. But very little research has been carried out in this area," co–lead author Dieter Wolke, PhD, from the Department of Psychology and Division of Mental Health and Wellbeing at the University of Warwick, Coventry, United Kingdom, told Medscape Medical News.
"The problem is that nobody ever asks about this. If someone presents with symptoms like headaches, staying away from school, and feeling fatigued, they might be asked about parenting problems or bullying from peers, but just about never about relationships with siblings ― even though over 80% of children have siblings," he said.
Dr. Wolke, who was also lead author of the first study, noted that bullying overall is something that should be asked about and monitored.
"Clinicians often forget to ask about social relationships that children have with peers or with siblings, even though by the age of 18 they'll have spent more time with peers and siblings than with their parents," he said. "It's surprising that people think that spending so much time with others won't have an effect on your health or development. But our studies show that it clearly has."
Sibling Bullying Effects
"Recent reviews suggest that children bullied by siblings are at increased risk of internalizing symptoms," write the investigators. However, it has not been known before whether this specific type of bullying increases risk of psychiatric disorders.
The researchers evaluated data for 6928 children in the United Kingdom who participated in the Avon Longitudinal Study of Parents and Children (ALSPAC). All had reported at the age of 12 years whether or not they had being bullied by a sibling in the previous 6 months through an adapted version of the Olweus Bullying Questionnaire.
"This means when a brother or sister tries to upset you by saying nasty and hurtful things, or completely ignores you from their group of friends, hits, kicks, pushes or shoves you around, tells lies, or makes up false rumors about you," the measure reads.
A total of 11.4% reported being bullied several times a week, 9.6% reported it happening about once a week, 9.3% reported being bullied 2 or 3 times a month, and 17.2% reported "only ever once or twice." A total of 52.6% reported never being bullied by a sibling.
The mean age for bullying first happening was 8.3 years; 416 children reported being hit, kicked, pushed, or shoved several times a week. Girls were more likely to be bullied, as were those who had higher levels of emotional and behavioral problems.
In addition, the bullied children had higher rates of peer victimization, were more likely to have an older sibling (especially an older brother), and were more likely to live in families with at least 3 children.
A self-administered, computerized version of the Clinical Interview Schedule–Revised was used to measure depression, anxiety, and self-harm when the youth were 18 years of age (n = 3452). Of these older participants, 786 reported being bullied by a sibling several times a week (55.3% female) and 1810 reported never being bullied (50% female).
Depression scores in the clinically significant range were reported by 12.3% of the "bullied several times a week" participants vs 6.4% of those who were never bullied. Self-harm was reported by 14.1% vs 7.6%, respectively, and clinically significant anxiety scores were reported by 16% vs 9.3%, respectively.
Significant Risk Factor
Those who were frequently bullied as a child by a sibling had significantly higher odds of later anxiety (odds ratio [OR], 1.83; 95% confidence interval [CI], 1.19 - 2.81; P = .006), depression (OR, 2.16; 95% CI, 1.33 - 3.51; P < .001), and self-harm (OR, 2.56; 95% CI, 1.63 - 4.02; P < .001) compared with the participants who were not bullied by siblings at a younger age.
These associations remained significant even after taking into account family risk factors, such as high levels of conflict and violence.
"The population-attributable fractions suggestions that 13.0% (95% CI, 1.0% - 24.7%) of depression and 19.3% (95% CI, 7.6% - 29.6%) of self-harm could be explained by being the victim of sibling bullying if these were causal relationships," write the researchers.
The associations between bullying and later depression or self-harm were similar for boys and girls. The increase in anxiety at follow-up did not remain significant after adjusting for concurrent depression.
"There is a growing concern about bullying occurring at school, at work, or by adult partners. In contrast, sibling bullying is neglected by researchers, clinicians, and policymakers," write the investigators. "Our results suggest that being bullied by siblings may not be a harmless experience in children's lives but a risk factor for enduring mental health problems."
They note that programs targeting sibling relationships should be systematically evaluated to determine whether they can reduce this type of bullying and subsequent psychological harm.
"We know that it is important that someone who is bullied disclose what is happening. If they suffer in silence, it just gets worse. So they need to be asked," added Dr. Wolke.
He reported that his investigative team also published a study earlier this month in Aggressive Behavior that examined the association between sibling bullying and aggression. It showed that those who were victimized by sibling bullying were more likely to be victims of peer bullying, and perpetrators of sibling aggression were more likely to be both peer bullies and bully-victims.
"So families seem to also be a breeding ground for peer bullying," he said. "It is very important for parents to set limits as to what is allowed and what is not."
Parasomnias
In addition, Dr. Wolke and colleagues conducted a study looking at whether peer bullying, as a trauma, could cause parasomnias, such as nightmares, night terrors, and sleepwalking.
They evaluated data for 6796 child participants from the ALSPAC study. These children were interviewed at the age of 8 and 10 years about bullying experiences, using the Bullying and Friendship Interview Schedule, and at age 12 years about parasomnias.
Results showed that being bullied at the age of 8 years led to a significant, adjusted OR of 1.23 (95% CI, 1.05 - 1.44) for having nightmares at the age of 12 years and of 1.39 (95% CI, 1.10 - 1.75) for having night terrors. The ORs for these parasomnias after being bullied at the age of 10 years were 1.62 (95% CI, 1.35 - 1.94) and 1.53 (95% CI, 1.18 - 1.98), respectively.
The odds increased for those who were long-term victims. These children had ORs of 1.82 and 2.01 for nightmares and night terrors, respectively.
In addition, the associations held regardless of any psychiatric diagnosis, family adversity, sleep onset problems, domestic violence, abuse, emotional or behavioral problems, or maladaptive parenting.
Children who reported being bullied at the age of 10 years also had a significant OR of 1.40 for sleepwalking at the age of 12 years. The OR increased to 1.71 for those who were chronically bullied.
"These findings suggest that these rapid eye movement sleep arousal disorders may indicate continuous stress processed at night," write the investigators. "Hence, parents, teachers, school counselors, and clinicians may consider asking about bullying experiences if a child is having parasomnias."
Dr. Wolke added that it is important to understand the boundary between conflict and bullying. "When we talk about bullying, it's done by someone who's stronger, who does it with the intention to harm, and does it repeatedly. It's systematic abuse of another person."
New Area of Research
Commenting for Medscape Medical News, Amanda B. Nickerson, PhD, director of the Alberti Center for Bullying Abuse Prevention and associate professor of couseling, school, and education psychology at the University of Buffalo and the State University of New York, noted that this study was very well done, and she has a lot of confidence in the findings.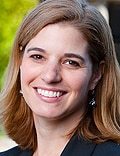 "I didn't find these results surprising, but they are definitely new. We knew that bullying results in more anxiety and stress, but this specific issue of parasomnia has not been investigated before," said Dr. Nickerson, who was not involved with this research.
"It underscores once again how great of an effect bullying can have on all different areas of health and development," she said. "I think bullying should be part of the conversation whenever there are potential symptoms of problems. Asking how things are going with peers and friends is important, because we know it is relatively common, and most kids won't divulge problems to an adult."
When asked about the sibling bullying study, Dr. Nickerson noted that that was an area that has not been studied nearly as much as peer bullying.
"So it was good to see a solid, well-conducted study about this. Again, I can't say the results were surprising, but it still makes you take pause to find that sibling bullying can lead to twice the risk of depression years later," she said.
"I think we need to bring our attention to all forms of bullying and abuse ― bullying is child abuse by children," said Dr. Nickerson. "As mental health professionals, we have learned over time that we should be looking out for signs of child abuse. But if we think about bullying within that umbrella of abuse, and knowing that it can happen peer to peer and with siblings, then it can broaden what we may be looking for when we encounter someone with these problems."
The study authors and Dr. Nickerson have reported no relevant financial relationships.
Pediatrics. Published online September 8, 2014. Full article 1, Full article 2
Medscape Medical News © 2014 WebMD, LLC

Send comments and news tips to news@medscape.net.
Cite this: Bullying Increases Risk for Nightmares, Depression, Self-Harm - Medscape - Sep 19, 2014.