WASHINGTON, DC — Six months of dual antiplatelet therapy (DAPT) is "noninferior" to the 12 months or more recommended in US guidelines for the treatment of low-risk patients with stable or unstable angina and documented ischemia undergoing PCI, at least when newer-generation drug-eluting stents are used, results of the SECURITY trial suggest[1].
Dr Antonio Colombo (San Raffaele Scientific Institute, Milan, Italy) presented the results of SECURITY earlier this week at the TCT 2014 meeting; the results were published simultaneously in the Journal of the American College of Cardiology.
Of note, six months of DAPT was previously recommended by the European Society of Cardiology (ESC), but updated guidance released this month, as reported by heartwire , actually lowered this further to three months in patients at an increased risk of bleeding.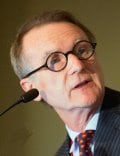 SECURITY was a multicenter, randomized trial conducted in Italy, Spain, and the Netherlands. In all, 1399 low-risk patients were randomized prior to their PCI to either six or 12 months of DAPT (aspirin plus clopidogrel) and were followed for 12 months for the primary end point (a composite of cardiac death, MI, stroke, stent thrombosis, or bleeding). Secondary end points included following this same composite out to 24 months, as well as a composite of MI, urgent target lesion revascularization, all bleeding, or all-cause mortality.
As Colombo showed at the TCT meeting, there were no differences in any of the end points at any time period and very low rates of stent thrombosis over all. Bleeding was numerically but not significantly higher among patients taking DAPT for the 12-month period.
Of note, however, a full 33% of patients randomized to just six months of DAPT actually continued on both drugs for the full 12 months, a number that hints at the fact that physicians were taking into account the changing needs/risks/preferences of individual patients. By 24 months, roughly 97% of patients in both groups were taking just aspirin.
Colombo and colleagues concluded that the findings support a "noninferiority" claim for six months of aspirin and clopidogrel, at least when the newer stents studied are used. In SECURITY these were the Endeavor Resolute (Medtronic), Xience (Abbott Park), Promus (Boston Scientific), Nobori (Terumo) and Biomatrix(Biosensors).
But to heartwire , Colombo acknowledged that event rates are so low with these newer stents in stable CAD patients that the contribution of these smaller randomized trials individually is quite small.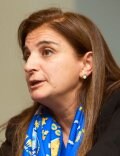 "My personal impression is that the real value of this trial will be to analyze these data as part of a meta-analysis with other trials, because all of the trials so far have been underpowered for [safety] end points," he said.
In a press conference where Colombo first presented the data, Dr Roxana Mehran (Mount Sinai Medical School, New York) expressed surprise that there was no increased bleeding among the patients who received longer-duration DAPT, adding that the rates of Bleeding Academic Research Consortium (BARC) 3 or 5 bleeding for both groups were very low, in the range of 1%.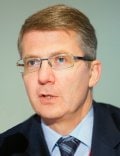 The lack of a difference in bleeding, Dr Stephan Windecker (University Hospital Inselspital, Bern, Switzerland) pointed out, may relate to the fact that one-third of patients actually continued on both drugs.
More definitive answers, Windecker noted, will come from two much larger, randomized trials of DAPT that will be unveiled at the upcoming AHA meeting: the DAPT and ISAR-SAFE trials.
On that point, Dr Gabriel Steg (Institut National de la Santé et de la Recherche Médicale, Paris, France) observed out that there has been tremendous interest in understanding the best dose of DAPT needed to reduce the risk of stent thrombosis, which emerged as the Achilles' heel of drug-eluting stents (DES) in the mid-2000s.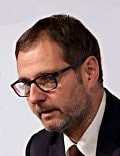 For years, said Steg, "The interventional cardiology community has been looking through the lens of stent thrombosis only, and we have to remember that antiplatelet therapy has preventive effects in patients who did not get a stent or in nonstented lesion that may be important."
He predicts that the large trials may show benefits on a "patient-related level," not merely on stent thrombosis rates.
"The rate of stent thrombosis has really declined in the era of new DES, and does that mean DAPT has no role? I'm not so sure," he said.
Colombo disclosed being a minor shareholder in Direct Flow. Mehran disclosed grant support/research contracts from Regado Biosciences, Daiichi-Sankyo/Eli Lilly, and the Medicines Company and consultant fees/honoraria from Abbott Vascular, Boston Scientific, Covidien, Merck/Schering Plough, Sanofi, Osprey, AstraZeneca, and Janssen/Johnson & Johnson. Steg disclosed consultant fees/honoraria from Merck/Schering Plough, the Medicines Company, GlaxoSmithKline, Pfizer, Novartis, and AstraZeneca. Windecker disclosed research grants from Biotronik and St Jude Medical.
Heartwire from Medscape © 2014  Medscape, LLC

Cite this: Six Months of DAPT Offers SECURITY in Low-Risk PCI - Medscape - Sep 17, 2014.