A new blood test may identify major depressive disorder (MDD) in adults, and could potentially help clinicians predict which patients with the disorder will respond to cognitive- behavioral therapy (CBT), new research suggests.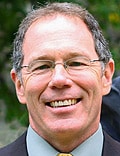 The study of 64 adult participants showed that blood transcript levels of 9 biomarkers were significantly different at baseline between those with MDD and their healthy peers. In addition, patterns from these biomarkers at baseline were different between the patients with MDD who did or did not achieve remission after undergoing 18 weeks of CBT.
"We were pleased with these findings, including finding biomarkers that continued to be present after people were effectively treated," co–lead author David C. Mohr, PhD, professor of preventive medicine and director of the Center for Behavioral Intervention Technologies at the Feinberg School of Medicine at Northwestern University in Chicago, Illinois, told Medscape Medical News.
Dr. Mohr noted that essentially, these are markers of traits ― and may show that certain people have a predisposition to the disorder and can be followed more carefully.
"This test brings mental health diagnosis into the 21st century and offers the first personalized medicine approach to people suffering from depression," added co–lead author Eva Redei, MD, professor of psychiatry and behavioral sciences at Feinberg, in a release.
The study was published online September 16 in Translational Psychiatry.
Measuring Blood Markers
As reported at the time by Medscape Medical News, Dr. Redei and colleagues first looked at this in a group of teenagers. They found that a panel of transcriptomic biomarkers in blood distinguished those with MDD from those without the disorder.
Dr. Mohr said that he and Dr. Redei, who is a geneticist, worked well together. "We come to this from very different perspectives. By training, I'm a clinical psychologist, so I'm interested in finding new methods of providing treatment to people," he said.
The investigators note that although 12.5% of primary care patients have MDD in any given year, only 47% of these individuals are diagnosed.
For the current study, 32 adult primary care patients with MDD and between the ages of 21 and 79 years (mean age, 49 years; 69% women) were enrolled between November 2007 and December 2010. A total of 32 age- and sex-matched adult participants without the disorder were also enrolled.
The primary measure of interest was blood RNA, which was collected from all participants at baseline. Levels of 20 transcripts were measured.
The MDD group also received 18 weeks of CBT, by phone or in person. For them, blood RNA was also collected at the end of treatment. Remission was defined as a score of 4 or less on the self- reported 9-item Patient Health Questionnaire (PHQ-9).
"High Discriminative Ability"
Results showed that blood transcript levels for 9 specific biomarkers differed between the 2 groups of participants.
The MDD group had significantly lower levels of ADCY3, DGKA, FAM46A, IGSF4A/CADM1, KIAA1539, MARCKS, PSME1, RAPH1, and TLR7 at baseline (all P < .05).
"Abundance of the DGKA, KIAA1539, and RAPH1 transcripts remained significantly different between subjects with MDD and…controls even after post-CBT remission," report the investigators.
In addition, these transcripts "demonstrated high discriminative ability" between the 2 groups, regardless of their current clinical status, thus appearing to indicate a vulnerability to depression.
"These 3 markers move us towards the ultimate goal of identifying predisposition to depression, even in the absence of a current depressive episode," said Dr. Redei.
Of the 22 MDD participants who completed blood draws at the 18-week mark, those who achieved remission after CBT (n = 9) showed significant coexpression of specific transcripts at baseline that were not found in their group members who remained depressed after treatment (n = 13).
This included significantly different levels of ASAH1 (P = .009), ATP11C (P = .04), and KIAA1539 (P = .04).
"This clearly indicates that you can have a blood-based laboratory test for depression, providing a scientific diagnosis in the same way someone is diagnosed with high blood pressure or high cholesterol," said Dr. Redei.
Interestingly, many of the markers she identified in her earlier study with adolescents were different from those identified in the adult depression panel.
The investigators now plan to assess whether the results bear out in a larger patient population; and they want to assess whether the blood test can differentiate between MDD and bipolar depression.
"Clinically, simplicity is important. The primary care setting is already completely overburdened. The more we can do to simplify the tasks of these caregivers, the more we're going to be able to have them implement it," said Dr. Mohr.
Dr. Redei has reported being named as an inventor on 2 pending patent applications filed and owned by Northwestern University. The other study authors have reported no relevant financial relationships.
Transl Psychiatry. Published online September 16, 2014. Full article
Medscape Medical News © 2014 WebMD, LLC

Send comments and news tips to news@medscape.net.
Cite this: Blood Test Flags Depression, Predicts Treatment Response - Medscape - Sep 16, 2014.