BOSTON — The first formal phase 1 study of mesenchymal stem cells for multiple sclerosis (MS) to be conducted in North America has shown no safety issues.
"The goal was to show safety, feasibility and tolerability and this was shown," lead author of the study, Jeff Cohen, MD, Cleveland Clinic Mellon Center for MS Research, Ohio, commented. "Safety was excellent. The cell infusion was well-tolerated and there were no treatment-related severe or serious adverse effects."
This trial was not designed to show efficacy, he noted, but MRI for gadolinium-enhancing lesions was conducted. These did not show any evidence of new disease activity but also no clear-cut inhibition.
"Lesion activity was modest in most patients," Dr. Cohen said. There was no change in mean EDSS [Expanded Disability Status Scale], but there were some "enticing hints of benefit in individual patients," he added.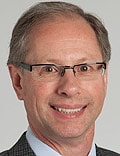 The trial was presented at MS Boston 2014, the 2014 Joint Americas and European Committees for Treatment and Research in Multiple Sclerosis (ACTRIMS/ECTRIMS) meeting.
"First, Do No Harm"
Cochair of the session at which the data were presented, Neil Scolding, MD, University of Bristol, United Kingdom, commented to Medscape Medical News: "These are interesting data. It is excellent that these studies are being done and they are looking safe."
Asked if it was possible to tell whether the cells were having any therapeutic effects, Professor Scolding said he thinks it would be hard to make any conclusion about efficacy at this stage. "The first step is to make sure that we are not doing any harm to patients and not making the disease worse, and these data show that this is indeed the case," he said.
The study involved 24 patients — half with relapsing remitting MS, half with progressive MS — who had EDSS scores between 3 and 6.6 and who had had active disease within the last 2 years.
They underwent treatment with autologous adult mesenchymal stem cells (MSCs), primitive cells in the bone marrow from the patients themselves that have shown a wide range of effects that decrease the activity of immune cells while encouraging tissue repair. The cells were expanded in culture, cryopreserved, and thawed for administration.
Given by intravenous infusion as a single dose of 2 × 106 cells/kg. The theory, Dr. Cohen explained to Medscape Medical News, is "they will seek out where they are needed and migrate to damaged tissues. These cells do not replace damaged tissue; their job is more repair."
Dr. Cohen pointed out that all the therapies currently available for MS reduce relapses and slow progress of the disease, but stem cells are actually directed at repair. "The goal is to make people better. This is a totally different strategy."
In the discussion period, Dr. Cohen was asked whether, with the benefit of hindsight, he would have done anything differently. He replied: "I would use fresh cells as several studies had suggested that after thawing, cells can be in shock, and I would also use higher doses." In this study the patients underwent just one intravenous infusion. Dr. Cohen said that future studies may involve several doses.
He noted that there have been several small series of case studies of MSC use in MS and 1 previous formal study in the United Kingdom.
Case Studies of Intrathecal Cell Injection
In a separate presentation, Saud Sadiq, MD, Tisch MS Research Center of New York, reported a series of 6 patients with MS who had received fresh autologous MSCs by intrathecal injection, 5 of whom he said had shown some improvements in EDSS scores.
"After we stop treatment there appears to be some disease worsening, which suggests there may be some rationale for long-term treatment," he said.
Commenting on these data for Medscape Medical News, session cochair, Mark Freedman, MD, University of Ottawa, Ontario, Canada, said, "He has treated 6 patients with extensive disease who were very disabled. It was suggested that the EDSS may have changed from about 9 to 8, but this is observational data and very difficult to interpret. I think we can be encouraged that the patients didn't get worse, but I don't think we can say anything more than that."
Dr. Sadiq and his colleagues have just started a formal phase 1 study in 20 patients with MS with progressive disease and EDSS scores above 3.5. Three patients have been treated so far, again with MSCs given intrathecally. "There have been no adverse reports yet," he said.
Stem Cells Unaffected by MS?
Dr. Cohen explained that autologous cells are being used because this minimizes any rejection issues. He said it was not thought that the stem cells of patients with MS are affected by the disease. "One of the components of the study is to compare the MSCs from these patients with those from matched controls. They look similar, but there may be subtle differences that we can't see."
"We are deriving these cells from the bone marrow and as far as we know in MS there is nothing wrong with people's bone marrow," Dr. Freedman added. "We have been able to generate cells that seem to be the same whether you have MS or not. By using autologous cells we are tapping into the body's own ability to generate repair, and should have no immunological issues."
Dr. Freedman is co-primary investigator in a phase 2 study in 160 patients that is now getting underway. "This is where we will really look for the first signs of efficacy," he told Medscape Medical News.
Dr. Freedman noted that data from preclinical studies with stem cells have been very encouraging. "We have had wonderful success in animal models. I often tell my patients if they show up with furry ears and a tail I could cure them."
He said in the phase 2 study, they will be looking for any evidence of biological effects of these cells. "The trouble is we don't have a reliable metric for recovery or repair. But if we can demonstrate one biological effect of these cells, such as an anti-inflammatory effect on MS lesions, other biological effects will presumably also be on the table."
Dr. Cohen's study was funded by the US Department of Defense and the National Institutes of Health. He reports consulting fees from EMD Serono, Genentech, Innate Immunotherapeutics, Novartis, and Vaccinex and contracted research for Genzyme, Novartis, Receptos, Synthon, Teva, and Vaccinex. Dr. Sadiq has disclosed no relevant financial relationships.
MS Boston 2014: 2014 Joint Americas and European Committees for Treatment and Research in Multiple Sclerosis (ACTRIMS/ECTRIMS). Abstract PS 1.5 Presented September 11, 2014.
Medscape Medical News © 2014 WebMD, LLC

Send comments and news tips to news@medscape.net.
Cite this: First US Study of Mesenchymal Stem Cells in MS - Medscape - Sep 12, 2014.