Several autoimmune diseases have been linked to, and may even play a role in the development of, eating disorders (EDs), new research suggests.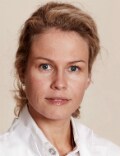 In a large cohort study, investigators found that patients with EDs were significantly more likely to have an autoimmune disease diagnosis compared with healthy control individuals.
A study of more than 2000 Finnish patients with EDs showed that these individuals had significantly more diagnoses of autoimmune disease than a matched group of healthy control persons in the general population.
ED patients were more than twice as likely to have endocrinologic diseases, especially type 1 diabetes, and gastroenterologic disorders, especially Crohn's disease.
However, when these 2 categories of disorders were excluded, patients with EDs were still significantly more likely to have autoimmune disease even before receiving ED treatment.
"I was surprised about the robust link that we found between autoimmune diseases and eating disorders," lead author Anu Raevuori, MD, PhD, from the Department of Public Health at the University of Helsinki, Finland, told Medscape Medical News.
"On the other hand, my clinical impression is that in many patients with eating disorders, particularly those with long-lasting and persistent symptoms, the disorder appears to have a biological background," said Dr. Raevuori.
In other words, autoimmune processes appear to contribute to the onset and maintenance of EDs – at least in this subpopulation of patients, note the investigators.
They recommend that clinicians treating ED patients consider "the increased risk of autoimmune diseases and the possible role of autoimmune processes underlying these individuals' somatic and neuropsychiatric symptoms related to mood disturbance, anxiety and disordered eating."
The study was published online August 22 in PLoS One.
Inflammation a Culprit?
Previous research has suggested that autoimmune diseases and severe infections are risk factors for mood disorders overall and for schizophrenia specifically.
"The role of autoimmune processes, such as various pathogens triggering autoantibodies cross-reactive with neuronal antigens (brain-reactive autoantibodies), has also been recognized in the pathogenesis of neuropsychiatric disorders," write the researchers.
These include autism spectrum disorders, attention-deficit/hyperactivity disorder, obsessive-compulsive disorder, and posttraumatic stress disorder.
"Furthermore, pediatric Autoimmune Neuropsychiatric Disorders Associated with Streptococcal infection (PANDAS) include anorexia nervosa," add the investigators.
For the current study, the investigators assessed the prevalence and incidence of various autoimmune diseases in a large group of patients with EDs.
They examined 2342 patients treated at an ED unit in Helsinki from January 1995 through December 2010 for bulimia nervosa (n = 1260; 97.7% women; mean age, 26.2 years), anorexia nervosa (n = 911; 95.2% women; mean age, 23.8 years), and binge eating disorder (n = 171; 87.1% women; mean age, 37 years).
Each patient was then compared with 4 age- and sex-matched healthy individuals (n = 9368) from the Central Population Register.
In addition, data on 30 autoimmune diseases from a hospital discharge register from 1969 to 2010 were analyzed.
Results showed that 8.9% of the patients with EDs and 5.4% of healthy control individuals had been diagnosed with at least 1 autoimmune disease by the end of follow-up (odds ratio [OR], 1.7; 95% confidence interval [CI], 1.5 - 2.0; P < .001).
Interestingly, the lifetime prevalence of autoimmune disease was higher in men with bulimia nervosa than for women with the disorder (24% vs 9%, respectively; P = .006).
Immunologic Mechanisms
When looking at specific diagnostic categories among autoimmune diseases, the researchers found that the overall group of patients with EDs had a significantly increased risk for endocrinologic diseases (OR, 2.4; 95% CI, 1.8 - 3.2; P < .001).
This was explained by a significant increase in lifetime prevalence of type 1 diabetes (OR, 3.8; 95% CI, 2.7 - 5.3; P < .001).
The OR for gastroenterologic diseases was 1.8 for the ED patients (95% CI, 1.4 - 2.5; P < .001), with Crohn's disease contributing most of the risk (OR, 3.1: 95% CI, 1.9 - 5.1; P < .001).
However, the high prevalence of autoimmune diseases among the ED patients was not exclusively caused by these latter 2 categories.
When these categories were excluded, the prevalence of autoimmune diseases was still higher for patients with EDs both before receiving ED treatment (OR, 1.5; 95% CI, 1.1 - 2.1; P = .02) and at follow-up (OR, 1.4; 95% CI, 1.1 - 1.8; P = .01).
The findings suggest that "immune-mediated mechanisms could play a role in the development of eating disorders," write the investigators.
"Importantly, our results were not restricted to the association of [type 1 diabetes] with eating disorders as shown in previous studies," they add. "Our findings thus suggest that the link...is based on shared immunological mechanisms, rather than on the shared genetic background."
Dr. Raevuori noted that she did not want to "belittle the psychological aspects of these disorders, which undoubtedly also play an important role." Instead, the findings lead to the questions of what is psychological and what is biological, "and to what extent are they separable."
She added that the take-away message from the study is that clinicians should be alert to the potential of autoimmune diseases in patients with ED.
"In other words, these patients' somatic status should be examined comprehensively, keeping in mind that their psychiatric symptoms might at least partly be explained by immunological processes," said Dr. Raevuori.
"We know little about this, but other lines of research suggest that some of those eating disorder patients that do not have a diagnosable autoimmune disease might have underlying autoimmunological factors, such as autoantibodies against peptides...related to appetite regulation, stress response, and social-emotional functioning, which could explain their symptoms."
Dr. Raevuori and 4 of the other study authors report no relevant financial relationships. The remaining 3 have reported potentially competing interests, which are listed in full in the original article.
PLoS One. Published online August 22, 2014. Full article
Medscape Medical News © 2014 WebMD, LLC

Send comments and news tips to news@medscape.net.
Cite this: Autoimmune Diseases Implicated in Eating Disorders - Medscape - Sep 08, 2014.