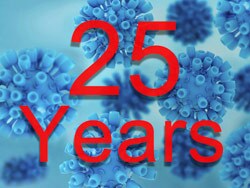 While you might think of 1989 as the time of "big hair," When Harry Met Sally, and the Nintendo® Game Boy™, it was also the year that ground-breaking research culminated in the identification of hepatitis C virus (HCV).
Despite 25 years of advances in screening and treatment, up to 150 million people around the world have chronic HCV infection, and up to 500,000 die each year from hepatitis C-related liver disease including hepatocellular carcinoma. Vaccines are not yet available.[1]
Medscape Gastroenterology © 2014  WebMD, LLC

Cite this: Quiz: How Much Do You Know About the History of Hepatitis C? - Medscape - Sep 16, 2014.