Women with unilateral breast cancer who elect to have both breasts removed derive no survival benefit from the extra surgery, according to a large registry study.
"There was no difference whatsoever, and we analyzed the data several ways using different statistical methods, so we feel the finding of no difference is quite robust," said researcher Scarlett Lin Gomez, PhD, from Stanford University School of Medicine in California.
This finding is particularly important in light of the increasing trend of women choosing bilateral mastectomy. In fact, use of the procedure has been rising more than 14% each year, the researchers report.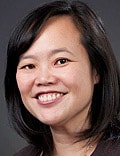 That was one of the reasons for the study. "We wanted to learn — given the huge national interest in bilateral or double mastectomy currently — which surgeries women diagnosed with early-stage breast cancer that affects only 1 breast were choosing," Dr. Gomez told Medscape Medical News.
"Currently, in the state of California, one-third of women under the age of 40 are choosing to have both breasts removed when they receive their breast cancer diagnosis. These are women with 'average' breast cancer," she explained. "These are not women with high-risk breast cancer, such as those who carry BRCA gene mutations."
Results from the observational study were published in the September 3 issue of JAMA.
The researchers evaluated nearly 190,000 women diagnosed with stage 0 to III unilateral breast cancer in California from 1998 to 2011 to assess the association between mortality rates and unilateral mastectomy, bilateral mastectomy, and breast-conserving surgery (lumpectomy) followed by radiation.
Decision Driven by Fear?
In studies that have looked at the increasing rate of bilateral mastectomy, women often cite the fear of recurrence as the driving force behind the decision to have both breasts removed.
"Women appear to be using worry about their cancer recurring as a reason to choose [contralateral prophylactic mastectomy], but this does not make sense because having a nonaffected breast removed will not reduce the risk of recurrence in the affected breast," investigator Sara T. Hawley, PhD, MBA, from the University of Michigan in Ann Arbor, told Medscape Medical News when a study on double mastectomy she was involved in was published (JAMA Surg. 2014;149:582-589).
In addition, misconceptions about the effectiveness of mastectomy and unfounded fears about the risks for contralateral disease are driving some women to choose to have both breasts removed when they are diagnosed with early-stage disease, according to a study of contralateral mastectomy (Ann Intern Med. 2013;159:373-381), as reported by Medscape Medical News. Those researchers found that 94% of the 123 women they surveyed thought bilateral mastectomy would improve their chances of survival, and 98% believed that the additional surgery would reduce the risk that cancer would develop in the other breast.
Data from the study by Dr. Gomez and colleagues adds to the data and is unique for a few reasons.
Our study is probably going to be as good as it's going to get in terms of addressing this issue.
"What our study adds is that it is comprehensive, it is population-based, and so covers (in a defined catchment region that is one of the largest states, if not the largest state in the country) all women who have been diagnosed with cancer who are eligible for breast-conserving surgery," Dr. Gomez explained. "We were able to look at several different factors that have not been looked at previously, and to the extent that there's likely never going to be a clinical trial to test bilateral mastectomy versus the other treatments, our study is probably going to be as good as it's going to get in terms of addressing this issue."
She and her colleagues found that bilateral mastectomy is more common in non-Hispanic white younger women, women with private insurance, those of higher socioeconomic status, and those treated at a National Cancer Institute–designated cancer center.
Of the 189,734 patients involved in the study, 55.0% underwent breast-conserving surgery, 38.8% underwent unilateral mastectomy, and 6.2% underwent bilateral mastectomy.
The proportion of women undergoing unilateral mastectomy declined during the study period, whereas the proportion undergoing bilateral mastectomy increased, from 2.0% in 1998 to 12.3% in 2011 — an annual increase of 14.3%.
The greatest annual increase in bilateral mastectomy, of 17.6%, was seen in women younger than 40 years, which went from 3.6% in 1998 to 33.0% in 2011.
No Difference in Survival
On multiple regression analysis, compared with breast-conserving surgery plus radiation, bilateral mastectomy was not associated with a mortality difference (hazard ratio [HR], 1.02; 95% confidence interval [CI], 0.94 - 1.11). However, there was an association between increased mortality and unilateral mastectomy (HR, 1.35; 95% CI, 1.32 - 1.39).
Compared with unilateral mastectomy, bilateral mastectomy was associated with lower overall mortality (HR, 0.75; 95% CI, 0.70 - 0.82) and lower breast-cancer-specific mortality (HR, 0.85; 95% CI, 0.76 - 0.94).
In a propensity analysis, estimated 10-year mortality rates were 20.1% for unilateral mastectomy, 18.8% for bilateral mastectomy, 16.8% for breast-conserving surgery plus radiation.
Mortality rates were similar for bilateral mastectomy and breast-conserving surgery in all age groups except women 65 years and older, whose survival was slightly better after breast-conserving surgery.
"The lower survival seen with unilateral mastectomy, which is a procedure that has been declining, could be because the patients had a lower socioeconomic status or may have been more likely to have other health problems, such as diabetes, that could have affected or limited the effectiveness of their cancer treatment. They may also have had difficulty getting transportation for radiation or had other barriers to access to care," Dr. Gomez said.
"We can now say that the average breast cancer patient who has bilateral mastectomy will have no better survival than the average patient who has lumpectomy plus radiation," said study researcher Allison W. Kurian, MD, MSc, from Stanford University School of Medicine, in a statement.
"Furthermore, a mastectomy is a major procedure that can require significant recovery time and may entail breast reconstruction, whereas a lumpectomy is much less invasive with a shorter recovery period," she added.
For Some, Bilateral Mastectomy Makes Sense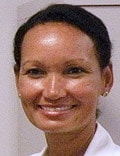 "The authors did a wonderful job of using the California Cancer Registry, which is an excellent resource and database of information on breast cancer treatment patterns and outcomes," noted Lisa A. Newman, MD, MPH, from the University of Michigan, who wrote an accompanying editorial.
"The study very clearly showed that there is no definitive survival advantage associated with bilateral mastectomy in the face of unilateral breast cancer. Nonetheless, women in the United States are increasingly requesting bilateral surgery despite having a single cancerous breast," Dr. Newman told Medscape Medical News.
Bilateral surgery might be appropriate for some women for a number of reasons, but doctors have a responsibility to make sure that patients who choose this option do not have inappropriate expectations.
We don't want them to believe mistakenly that a bilateral mastectomy is a guarantee.
"We don't want women to think that bilateral surgery is going to make it less likely that they will need chemotherapy for treatment of the known cancer. We don't want them to be under the mistaken impression that there is a survival advantage associated with more extensive surgery than is necessary to control the known cancer, and we don't want them to believe mistakenly that bilateral mastectomy is a guarantee against recurrence or even developing a future new breast cancer," she said.
"You can have microscopic amounts of breast tissue left behind on the skin flaps or in the axilla. Bilateral mastectomy is definitely the most aggressive approach for reducing the risk of developing a new breast cancer or local recurrence from the initial breast cancer, but it's not a guarantee. As doctors, one of the best things we can do for our newly diagnosed breast cancer patients is to make sure they slow down and carefully process all of the information surrounding their treatment options before they jump prematurely into having what might be excessive surgery for them."
If, after considering all of her options, a woman still chooses to undergo bilateral mastectomy, that choice should be respected, Dr. Newman said.
"For some women, the risk-reducing advantage is the highest priority. They want to do everything possible to minimize the chances of going through the breast cancer diagnosis and treatment experience again. If that is the motivation, then bilateral surgery might be preferable. This personal issue can be huge for some patients," she explained. Quality-of-life issues can also be important for some women, she added.
"For example, a woman with large pendulous breasts who undergoes a unilateral mastectomy without breast reconstruction might frequently feel a significant amount of imbalance associated with having a single pendulous remaining breast. A large prosthesis to try to match that remaining breast might be heavy or uncomfortable for them, and so it might be a quality-of-life preference for some women to have a symmetrically flat chest wall," Dr. Newman noted.
The finding that unilateral mastectomy is more often done in racial and ethnic minorities and in women who have public insurance or no medical insurance at all is disturbing, because we do not want discrimination or socioeconomic disparities to create barriers to the full spectrum of breast cancer treatment options, she said. However, she added, sometimes socioeconomic disadvantages become a legitimate reason for choosing mastectomy surgery over breast conservation.
"A woman who doesn't have transportation access or who lives far away from a radiation facility is actually better off with a mastectomy than with breast-conserving surgery because successful breast conservation will require not only the lumpectomy but the commitment to being able to receive radiation treatments 5 days a week for a 6-week period. If the woman does not have reliable access to a radiation facility, it can compromise the effectiveness of breast-conserving treatment," Dr. Newman said.
Dr. Gomez, Dr. Kurian, and Dr. Newman have disclosed no relevant financial relationships.
Medscape Medical News © 2014 WebMD, LLC

Send comments and news tips to news@medscape.net.
Cite this: No Survival Benefit for Increasingly Used Bilateral Mastectomy - Medscape - Sep 03, 2014.