BARCELONA — A new study confirmed that colchicine is effective for preventing postpericardiotomy syndrome in patients undergoing cardiac surgery[1]. However, one in five study patients discontinued the drug—largely due to gastrointestinal intolerance—and the drug was effective in preventing AF only in those who tolerated it, not in the intention-to-treat population.
Prof Massimo Imazio (Maria Vittoria Hospital and University of Torino, Italy) presented these findings from the Colchicine for Prevention of Postpericardiotomy Syndrome and Postoperative Atrial Fibrillation (COPPS-2) to the press here at the European Society of Cardiology (ESC) 2014 Congress , and the article is published online August 30, 2014 in the Journal of the American Medical Association to coincide with the conference.
"I expect the drug will be especially evaluated for pericarditis treatment and prevention, not for cardiac surgery at the moment," he told heartwire . Colchicine, which has long been used for gout, was being used off-label in these studies.
"The high rate of adverse effects is a reason for concern and suggests that colchicine should be considered only in well-selected patients," the researchers write. This means "only patients with a higher risk of complications after surgery—ie, valvular surgery—and patients without contraindications or a higher risk of side effects—ie, impaired renal function or elderly," Imazio clarified.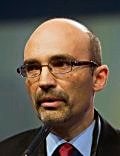 More research is needed to determine whether lower doses of colchicine—possibly only 0.5 mg daily—might be warranted, he noted, and to clarify whether some of the gastrointestinal side effects were caused by concurrent medications such as antibiotics and proton-pump inhibitors that the study patients were taking perioperatively.
For now, clinicians need to "be aware of possible side effects of colchicine and that early treatment of postpericardiotomy syndrome after cardiac surgery may provide better outcomes and patient compliance, as suggested by the previous COPPS trial published in 2010," Imazio said.
New Use for an Old Drug?
Postpericardiotomy syndrome, postoperative AF, and postoperative pericardial/pleural effusions are common complications after cardiac surgery—affecting more than one-third of patients—and may lead to prolonged hospital stay, readmissions, and need for invasive interventions, the authors write.
Colchicine showed promise in COPPS—it significantly reduced the incidence of postpericardiotomy syndrome at 12 months; and in an AF substudy, as reported by heartwire , it almost halved the incidence of postoperative atrial fibrillation in patients undergoing cardiac surgery. However, the drug was started on postoperative day 3, so it was unknown if its effects or patient adherence would be better if colchicine was started before surgery.
To investigate this, in COPPS-2, the researchers randomized 360 patients undergoing cardiac surgery in 11 centers in Italy to receive placebo (n=180) or colchicine (n=l80), starting 48 to 72 hours before surgery and continuing for one month after surgery.
Colchicine was given orally, as 0.5 mg twice daily to patients weighing at least 70 kg or 0.5 mg once daily to lighter patients, without a loading dose. It was provided by gastric tube in unconscious postoperative patients.
Compared with the placebo group, fewer patients in the colchicine group had postpericardiotomy syndrome within three months of cardiac surgery: 19.4 % vs 29.4 %, respectively, with a number needed to treat of 10.
There were no significant differences between the colchicine and placebo groups for the secondary end points of postoperative AF (33.9% vs 41.7%, respectively) or postoperative pericardial/pleural effusion (57.2% vs 58.9%, respectively), although there was a reduction in postoperative AF in the patients who did not discontinue the study drug (27.0% vs 41.2%, respectively).
More adverse events occurred in the treated group (20%) than in the placebo group (1.7%), with a number needed to harm of 12. However, discontinuation rates were similar, and there were no serious adverse events.
Imazio had no conflicts of interest. Disclosures for the coauthors are listed in the paper.
Heartwire from Medscape © 2014 Medscape, LLC

Cite this: COPPS-2: Colchicine Stops Postop Pericarditis, Troubles Gut - Medscape - Aug 30, 2014.