CHICAGO — A high number of evidence-based guidelines will be presented at the College of American Pathologists (CAP) meeting, which runs from September 7 to 10. Among the offerings will be draft molecular testing guidelines for colorectal cancer and a draft algorithm to help with the initial work-up in acute leukemia.
Eight guidelines will be presented at the meeting — some for the first time — with official launches scheduled for 2015.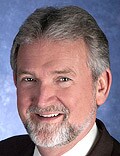 CAP president Gene Herbek, MD, told Medscape Medical News that there will be another first at this meeting — a new brand will be introduced to society members. "The refreshed brand illustrates the essential role that pathologists play, through the delivery of laboratory medicine, in helping people live healthier lives," he noted.
The role of the pathologist in accountable care organizations will also be a focus of the meeting. As healthcare models move toward value-based care, pathologists must choose appropriate tests to reduce medical costs and limit unnecessary evaluations. Several courses will address this topic and provide a forum for members to share best practices and lessons learned.
Other courses will look at empowering pathology in the era of the electronic health record and optimizing the use of laboratory tests.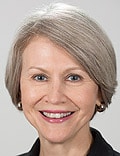 Debra Leonard, MD, PhD, from the University of Vermont College of Medicine in Burlington, will be a speaker at the scientific plenary session entitled Molecular Medicine: Can We Afford It? During an interview with Medscape Medical News, she spoke enthusiastically about the upcoming meeting. "We will be thinking beyond the pathology world to see how what we do improves and affects other things that physicians do."
Evidence-based guidelines will play an important role and are being drafted by a range of professional societies. For colorectal cancer, the new molecular testing guidelines are being prepared by CAP, the American Society for Clinical Pathology, and the Association for Molecular Pathology. Test results will be used to guide epidermal growth-factor receptor (EGFR)-targeted therapies and conventional chemotherapy regimens.
CAP and the American Society of Hematology are collaborating on an algorithm for the initial work-up of acute leukemia. The effort is in response to the variation in the way leukemias are worked up across the country. The algorithm is designed to help pathologists determine proper sample collection at the time of diagnosis and to identify key decision points that trigger appropriate test ordering.
Guidelines on interpretive diagnostic error reduction through targeted case review, the principles of analytic validation in immunohistochemistry, and standardization of terminology in HPV-associated lower anogenital squamous neoplasms will also be presented.
A revision of the guideline on HER2 testing, developed by American Society for Clinical Oncology and CAP, will include the first clinical trial on the effects of trastuzumab in the treatment of advanced gastric and gastroesophageal junction adenocarcinoma. Trastuzumab, which has been approved by the US Food and Drug Administration for this indication, offers a novel therapeutic option for patients who have HER2-positve adenocarcinomas. However, it brings with it a challenge for the pathology laboratory to accurately determine which patients are eligible for this much-needed therapeutic option.
Dr. Herbek and Dr. Leonard have disclosed no relevant financial relationships.
Medscape Medical News © 2014 WebMD, LLC

Send comments and news tips to news@medscape.net.
Cite this: Stacks of New Guidelines to Be Released at Pathology Meeting - Medscape - Aug 29, 2014.