What's Going to Be Hot at ESC Congress 2014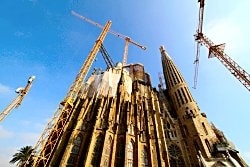 BARCELONA, SPAIN — Over 130 years in the making and still unfinished, its spires inching skyward, Gaudi's church of the Sagrada Familla is Barcelona's most iconic site. It is also a fitting metaphor for the 2014 European Society of Cardiology (ESC) Congress , held in this city again after a five-year absence. The featured research, as well as other program highlights, speaks to the extraordinary advances in cardiovascular medicine over the past century and also to the work that still lies ahead.
This year's theme is "innovation and the heart." According to program chair Dr Keith Fox (University of Edinburgh, Scotland), who walked heartwire through the meeting highlights, this "spotlight" was chosen to refer to not only scientific discovery but also application, analysis and data implementation, teaching, and education, "so all the way through."
Late-Breaking Research
For many conference attendees, the most interesting innovations are those grouped in the late-breaking "hot-line" sessions. This year there are five of these in total, featuring a whopping 28 studies over three days, Sunday through Tuesday.
Making waves in advance of its presentation Sunday is PARADIGM HF , the 8400-patient study of an angiotensin receptor–neprilysin inhibitor LCZ696 (Novartis) that was stopped early after patients randomized to the investigational drug instead of the comparator ACE inhibitor proved to be living longer, with fewer HF hospitalizations. Speaking with heartwire , Fox noted that the New England Journal of Medicine is "sufficiently excited [about the study] that they approached us about doing a joint webcast, something they've never done with another society [from the conference floor]. . . . I think this will be one of the biggest trials of the congress," he said.
Dr Milton Packer (University of Texas Southwestern Medical Center, Dallas) will present PARADIGM HF at the top of the first hot line Sunday morning. Also in that session is NECTAR HF , which Fox also highlighted as "a very novel approach" testing vagal stimulation as a treatment for systolic heart failure. Balanced against these new treatments are two trials of an old drug, colchicine, that is increasingly making an appearance in late-breaking congress line-ups—this time in a trial of postop pericardial effusion ( POPE-2 ) and in a second for prevention of postpericardiotomy syndrome after surgery for atrial fibrillation ( COPPS-2 ).
Hot line II, Sunday afternoon, will cover new research into CAD and lipids. Leading off is SOLID-TIMI 52 , the negative 13 000 patient trial of darapladib ((GlaxoSmithKline), a selective inhibitor of lipoprotein-associated phospholipase A2 (Lp-PLA2) in ACS patients. Earlier this year, the trial sponsor announced that the investigational drug had failed to reduce the risk of coronary heart disease death, MI, and urgent coronary revascularization compared with placebo.
Also in this hot line, three presentations tackle the ODYSSEY series of trials testing the PCSK9 inhibitor alirocumab (Sanofi/Regeneron Pharmaceuticals) in the setting of maximal statins, familial hypercholesterolemia, and in high-risk patients. As reported by heartwire , a preliminary report from the drug developer highlighted positive top-line results for the LDL-lowering drug against placebo or an active comparator (ezetimibe [Zetia, Merck/Schering-Plough] and atorvastatin) in a variety of different patient groups.
The third hot-line session, Monday morning, is dedicated to heart-failure devices and innovations; here, Fox highlighted EuroECO , addressing the economics of home monitoring of ICDs, since cost and data management have been the key "deficiencies" of this strategy.
Hot line IV, Monday afternoon, covers myocardial infarction and includes CVLPRIT , comparing culprit lesion to complete stenting in the setting of primary PCI, and ATLANTIC , comparing in-ambulance vs in-cath-lab administration of ticagrelor (Brilinta, AstraZeneca) in STEMI.
The final hot-line session on Tuesday spans coronary artery disease and atrial fibrillation. In this session, Fox pointed to X-VERT , a trial comparing rivaroxaban (Xarelto, Bayer Pharma/Janssen Pharmaceuticals) and warfarin among patients with nonvalvular AF undergoing elective cardioversion.
Registry and Clinical Trial Updates
Outside the hot lines there are also three late-breaking registry sessions and three clinical-trial–update sessions. Highlights here include 12-month results for SYMPLICITY HTN 3 ; some observers had speculated that the benefits of renal denervation might not emerge until beyond the 12-month time point, Fox noted. Also of interest, he continued, is a massive, 430 000-patient registry tracking hospital volumes and complications in pacemaker implantations, and a second registry, ELECTRa , examining outcomes following transvenous lead extraction in Europe. Finally, five year results from FAST-MI address a question that is increasingly being raised, namely, whether beta-blockers can be stopped in patients with preserved left ventricular function after acute MI.
A Record-Breaking Year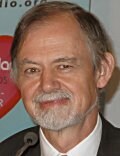 This year's program received a record number of submissions, including 11 444 abstract submissions and 230 for the hot-line, clinical-trial–update, and registry sessions. The final program includes 521 scientific sessions, "more than ever before," Fox said. Sixty-two countries are represented in the abstract submissions, the greatest diversity yet seen at an ESC Congress.
That was by intention, Fox stressed: "[The aim was] to stimulate interaction and multinational involvement; those are the two big things we are trying to do with ESC."
That goal overlaps with the technological bells and whistles on offer at this year's ESC: a downloadable app will allow conference goers to interact with moderators in special sessions, most notably the "global-focus" sessions in what Fox called the "megahub."
"Cases and discussion will take place in the center of this hub, and the audience can interact with the moderators via smartphone or tablet." To participate, attendees need to download the ESC 2014 app. Other sessions will also include audience interaction via the app, including controversial "cases-in-crossfire," "guidelines-in-practice," and "meet-the-expert" sessions.
New Guidelines
As in other years, the ESC will release a number of new guideline documents during the congress. This year, these are new joint ESC-European Association for Cardiothoracic Surgery (EACTS) guidelines on myocardial revascularization, and others on hypertrophic cardiomyopathy, aortic diseases, pulmonary embolism, and possibly the most controversial, the recently released guidelines on noncardiac surgery assessment and management.
Conference goers heading to Barcelona next week will want to keep an eye out for some of what Fox called "amazing images, linked to the theme of innovation." Some of these will be presented at the inaugural session and others on dedicated screens around the convention center, where people will just "stumble across them." Fox himself, during his opening address, will be showing an image of a two-day-old zebra fish heart, with the different surface receptors "lighting up" as the heart moves and twists. "This is really where science meets art," Fox said.
On the Local Level
In his interview with heartwire, Fox also highlighted the work the ESC does in collaboration with each of the host cities for the annual congress. This year, in collaboration with the Spanish Society of Cardiology, Barcelona has been declared a "cardioprotective" city, with pharmacies—one every 250 m—equipped with an automatic external defibrillator. "The really smart bit is, all the people who have been trained in resuscitation have an app on their phone" that alerts them to a cardiac arrest and tells them the exact location and distance to the patient, Fox explained. During a trial period involving just 100 pharmacies, the project saw 11 successful cardiac resuscitations, Fox said.
Saturday's ESC Congress program includes sessions in Spanish, he added.
The ESC 2014 Congress will be held at FIRA Gran Via, where it was held in 2009 and 2006, close to downtown in the shadow of Montjuïc and accessible by subway lines S8, S33, R6, R5, and S4, station Europa/FIRA.