The US Food and Drug Administration (FDA) has issued a tentative approval for Lilly and Boehringer Ingelheim's insulin glargine product, to be called Basaglar, for use in adults with type 2 diabetes and both children and adults with type 1 diabetes.
This is a so-called "biosimilar," although it is not recognized as such in the United States; a basal insulin with the same amino-acid sequence as the familiar Lantus (insulin glargine), the blockbuster insulin developed by Sanofi for which the patent will expire soon, in 2015.
Lantus currently generates a worldwide revenue of $7.8 billion for Sanofi, and the approval of a biosimilar is not going unchallenged by the French company.
The tentative US approval of Basaglar means that the product meets all of the regulatory requirements, say Lilly and Boehringer Ingelheim, but the approval is subject to an automatic "stay" of up to 30 months as a result of litigation filed by Sanofi claiming patent infringement.
This albeit-tentative approval is a sign of things to come in the insulin market: as well as biosimilars, the race is on to get ultralong-acting insulin formulations approved, as well as highly concentrated versions, some of which are already available.
And not forgetting the new inhaled insulin product, Afrezza (MannKind), recently approved in the United States and due to hit the market there in 2015.
Biosimilars Race Is "On"
A biosimilar is a copy of a biological molecule that is already approved; for instance, a recombinant insulin. "This why it can be approved with an abridged dossier," Marcus Hompesch, MD, CEO of the Profil Institute for Clinical Research in San Diego, told the American Diabetes Association (ADA) 2014 Scientific Sessions in San Francisco earlier this summer.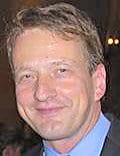 The Lilly and Boehringer Ingelheim's insulin glargine biosimilar product has already been recommended for approval by the European Medicines Agency (EMA), at the end of June, as Abasria, and formal approval is expected any day.
The EMA developed specific guidelines regarding biosimilars in 2004, which were updated in 2014 especially for insulin biosimilars.
"However, the preparation of biosimilars is much more complex compared with [conventional] generics," Dr. Hompesch explained. Manufacture is performed in living organisms, and there can be an "extremely sensitive" response to alterations in the production process, he noted.
Thus, a biosimilar can never be the original's identical copy. "These differences can induce differences in effectiveness and safety," he noted. One concern could be that the biosimilar could induce an immunogenic reaction. "This does not seem to just be a hypothetical problem," the scientist warned.
The EMA's new 2014 guidelines require, for instance, receptor-binding studies for insulin biosimilars. "Even if a biosimilar is approved by the EMA, the national regulation bodies decide whether or not they allow the substitution of the original compound," Dr. Hompesch explained. Even devices, such as pens used for insulin injection, are part of this evaluation, he added.
Other than the pending EU approval for Abasria, no other insulin biosimilars are approved. An application for a lispro biosimilar was declined in 2012 in the European Union, whereupon the manufacturer, Marvel, withdrew its application.
However, some countries produce and, according to national regulations, market their own biosimilars.
"It remains to be seen if biosimilars can contribute to better patient care," Dr. Hompesch said.
They could, on the one hand, add to the confusion of doctors and patients, but on the other hand facilitate insulin access for some patients.
For industry's part, it is hoping for lucrative business: earlier this year, Merck also announced its intention to bring a glargine biosimilar to market. "The race is on," said Dr. Hompesch. And many are trying to keep the pace.
What's Coming after Insulin Glargine? Degludec Has Longer Half-life
While some companies are trying to develop biosimilars of glargine, others are developing ultralong-acting insulins, and Sanofi itself is banking on U300, which is a more concentrated version of glargine.
Diabetologists at the ADA meeting discussed the current state of these new developments and their potential advantages and risks.
Novo Nordisk has been marketing its ultralong-acting insulin degludec (Tresiba), a competitor to insulin glargine, in the European Union since January 2013.
The FDA denied US approval of the drug, however, requesting studies with cardiovascular end points.
At its European launch, glargine was advertised as a "24-hour-insulin," but, with a half-life of 12 hours, it has never quite lived up to this claim, Chantal Mathieu, MD,from the Catholic University of Leuven, Belgium, told the ADA meeting.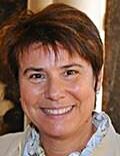 As Dr. Mathieu, who has been lead investigator of several insulin degludec studies, explained, "An ideal basal insulin should have a half-life of about 24 hours," because this would allow for stable and uniform plasma levels after 3 days of steady state.
She thinks that neutral protamine Hagedorn (NPH) insulin and also glargine could be improved in terms of the duration of effect.
Degludec, with a half-life of about 25 hours, in her opinion comes much closer to this ideal. The drug achieves a relatively uniform effect over the course of 24 hours. Because of the combination of its insulin molecule with a long-chain fatty acid and a linker, multihexamers are created and insulin is slowly and consistently released from this storage.
An ideal basal insulin should have a half-life of about 24 hours .
Ultralong-Acting Products: "Sunday-Sleeping-in Insulin"
Benefits in terms of duration of effect have been seen with degludec compared with glargine in studies in patients with type 2 diabetes. The incidence of nightly hypoglycemia was lower with degludec than with glargine, while metabolic control did not differ.
This effect was not apparent in studies with patients who had type 1 diabetes, however, said Dr. Mathieu, who attributed this variance mainly to the disruptive influence of prandial insulin.
The ultralong-acting insulin has another advantage, she said: the time of injection is flexible, due to the agent's long half-life.
This has been confirmed by a study that Dr. Mathieu referred to as somewhat "crazy," even though she was lead investigator. Half of the patients injected insulin degludec, alternating after 8 and then after 40 hours. The control group, in contrast, injected at the same time every day.
Blood glucose control did not worsen in patients who applied the "crazy" injection protocol, and hypoglycemia was not more common in this group. Due to the possibility of a more flexible injection scheme, degludec is thus known as the "Sunday-sleeping-in-insulin," she said.
However, ultralong-acting insulin still raises concerns. Is the long duration of effectiveness a disadvantage if patients are hypoglycemic? A recently published study does not support this concern, said Dr. Mathieu, who noted that in this experimental glucose-clamp analysis the hypoglycemic response did not vary, despite patients being on the ultralong-acting insulin.
Another Ultralong-Acting Product, Peglispro: Phase 3 Trials Ongoing
Lilly has also developed an extremely long-acting basal insulin, with a new way of slowing the effect, by pegylation of the short-acting insulin analogue lispro.
Data on this new product, peglispro, were also presented at the ADA meeting. "Its duration of effectiveness amounts to more than 36 hours, its half-life is 2 to 3 days," said Dr. Mathieu.
Pegylation results in easier absorption of peglispro by the liver. Thus, it has a stronger effect in the liver than in the periphery — for example, in the muscles.
This enhanced hepatic effect compared with the periphery mimics physiological conditions more closely, but could, on the other hand, be a cause for concern, she explained. Probably due to the hepatospecific effect, the study participants taking peglispro gained less weight, but their liver enzymes and triglycerides increased significantly.
"This could become a problem," said Dr. Mathieu.
So far only limited data have been released from phase 2 studies for peglispro, and phase 3 clinical studies are ongoing. According to the first findings, peglispro, just like degludec, seems to have advantages over glargine in terms of the variability of effect and in patients with type 2 diabetes concerning nightly hypoglycemia.
Sanofi's U300: Is This Going to Be the "Better" Glargine?
Meanwhile, Sanofi is working on a concentrated version of insulin glargine with 300 U/mL. With the slogan "smaller is better," Wendy Lane, MD, from Mountain Diabetes & Endocrine Center in Asheville, North Carolina, explained the possible advantages.
On the one hand, the average insulin dose is increasing constantly, because more and more people are becoming obese. In the United States, 35% of all patients with type 2 diabetes need more than 60 daily units; 1 in 5 patients needs more than 80 units.
Thus, the requirement of a single basal insulin injection could exceed the volume of a usual insulin pen.
However, according to Dr. Lane, increasing adiposity and insulin resistance of diabetes patients are not the only reasons for the need for more concentrated insulins.
The intense concentration also changes the pharmacokinetics. In its EDITIONS study program, Sanofi is attempting to establish that U300 is better than glargine.
In patients taking the new U300, compared with those taking conventional U100 glargine, the rate of hypoglycemia was particularly low in the first "sensitive" therapeutic phase of 8 weeks, data presented at the ADA conference revealed. This could lead to better compliance, the company said.
Sanofi also believes the more concentrated version of insulin can prolong the duration of effect and, it hopes, particularly reduce hypoglycemic risk at night.
Highly Concentrated Insulin: Safety Discussion in the United States
Other insulin producers also have highly concentrated insulin preparations, either on the market or close to approval.
These include degludec or insulin lispro with 200 U/mL. And in the United States, Lilly has been marketing a U500 for patients with strong insulin resistance for a number of years.
But such highly concentrated preparations are provoking safety discussions in the United States. Experts fear serious consequences if a doctor, for instance, prescribes Lilly's U500 instead of the usual U100, and the patient employs the more concentrated form as if it were the conventional one.
Patients who were questioned after the switch to U500 expressed more content.
Moreover, not all syringes are scaled for a dosage of U500, which could also generate confusion. Lilly has as a consequence developed a U500-pen, which could improve safety.
Dr. Lane says concentrated insulins are scoring highly on 1 scale, however. "Patients who were questioned after the switch to U500 expressed more content," she reported. Moreover, they needed less insulin and required fewer injections than before the transition.
And while there is genuine desire on the part of many investigators to improve patients' lives, the speed of change in the insulin market is also undoubtedly driven by the pharmaceutical industry's need to develop novel products and search for the next blockbuster.
Whether the diabetes patient truly "profits" remains to be seen in the long run.
Medscape Medical News © 2014

Cite this: Insulin Market Heats Up as Biosimilars and Newer Forms Emerge - Medscape - Aug 19, 2014.