In men with previous histopathologically negative findings, the epigenetic ConfirmMDx (MDxHealth) assay for prostate cancer can lead to a 10-fold reduction in repeat biopsies, 2 new studies show.
Both confirm the utility of epigenetic profiling in helping to distinguish patients who have a true negative biopsy from those at risk for occult cancer, according to the researchers.
The commercially available assay assesses methylation markers of prostate cancer (GSTP1, APC, and RASSF1) to distinguish histologically benign biopsy cores from patients diagnosed with no cancer, low-volume cancer (a Gleason score of 6), or higher-volume cancer (a Gleason score of 7).
One of the studies, a clinical utility field study in which the assay was tested by practicing urologists working in community settings, was published in the May issue of American Health & Drug Benefits.
Assay a "Piece of the Puzzle"
Until ConfirmMDx, "we had no reliable tool to tell us whether or not a patient should have another biopsy," said investigator Jeffrey D. Small, MD, a practicing urologist from the Yale–New Haven Health System at Bridgeport Hospital in Connecticut.
"Although the test isn't perfect, it gives us something that we didn't have before," he told Medscape Medical News.
With the assay, changes in DNA methylation that occur during oncogenesis can be assessed in the biopsy tissue, indicating whether a repeat biopsy is necessary. "I use the test as a piece of the puzzle; it is not the whole answer. There are other things that would determine each individual's risk," Dr. Small explained.
"The goal is to minimize the number of biopsies in patients who otherwise might have routinely undergone repeat biopsy. In this era of managed care and Accountable Care Organizations, where we are looking at costs, if we have a test that can minimize the number of repeat biopsies without missing cancer, then everybody wins," he said.
"I now use the test routinely in my practice," he added.
The ConfirmMDx assay has a negative predictive value of 90%; however, the positive predictive value is only 28%.
In their study, Dr. Small and his colleagues assessed the impact of a negative ConfirmMDx result on a urologist's decision to conduct a repeat prostate biopsy.
They evaluated urologists from 5 practices that had ordered ConfirmMDx on at least 40 patients with previous biopsies negative for cancer during the previous 18 months.
The analysis involved 138 patients from these practices. Mean age in the cohort was 63 years, and median serum prostate-specific antigen (PSA) level was 4.7 ng/mL.
There was 10-fold reduction in repeat biopsies with the assay. Only 6 of the patients (4.3%) with a negative result underwent repeat biopsy. Previous research has shown the rate of repeat prostate biopsy to be above 40.0% (BJU Int. 2007;99:775-779).
More Validation From DOCUMENT
The second study, the multicenter Detection of Cancer Using Methylated Events in Negative Tissue (DOCUMENT) validation study, was published online April 16 in the Journal of Urology.
DOCUMENT was conducted in the United States to confirm results from the European Methylation Analysis to Locate Occult Cancer (MATLOC) study, previously reported by Medscape Medical News.
In MATLOC, researchers tested, in a blinded fashion, 4625 prostate biopsy cores collected from 483 men at 3 sites in Belgium and the United Kingdom. They found that ConfirmMDx correctly confirmed negative biopsies in approximately 64% of men without prostate cancer.
The assay also correctly identified the presence of occult cancer in 68% of patients who had false-negative results on formalin-fixed paraffin-embedded biopsy.
The DOCUMENT validation study involved 350 patients from 5 geographically dispersed medical centers: the Cleveland Clinic; the Eastern Virginia Medical School in Norfolk; the Lahey Hospital & Medical Center in Burlington, Massachusetts; Johns Hopkins University in Baltimore, Maryland; and the University of California, Los Angeles.
Patients with a negative biopsy followed by a positive biopsy within 24 months were compared with patients with 2 consecutive negative biopsies (control group).

The investigators, led by Alan W. Partin, MD, PhD, from the James Buchanan Brady Urological Institute at the Johns Hopkins University School of Medicine, evaluated the initial archived cancer-negative prostate biopsy core tissue samples, and all the men underwent a repeat biopsy an average of 1 year after their initial biopsy.
Only biopsies with a minimum of 8 cores were included in the study. Initial biopsies that showed atypical cells suspicious for cancer, which would have triggered a repeat biopsy based on histopathology alone, were excluded,
Biopsies were profiled for GSTP1, APC, and RASSF1, relative to the ACTB reference gene, using quantitative methylation-specific polymerase chain reaction, and multivariate logistic regression was used to evaluate all risk factors.
After correction for age, PSA, digital rectal exam, histopathologic characteristics of the first biopsy, and race, the assay proved to be the most significant, independent, and strongest predictor of patient outcome (odds ratio, 2.69), as well as the most valuable diagnostic aid of all evaluated risk factors.
The assay resulted in a negative predictive value of 88% (95% confidence interval [CI], 85% - 91%).
"The results tell us that these men could be monitored in a more conservative fashion. The test worked very well, and a near 90% negative predictive value should be enough to reassure these men," Dr. Partin told Medscape Medical News.
"If there's any test in medicine that comes up with something like that, that's pretty reassuring," he said.
There's a 90% chance you don't have to worry. That's pretty reassuring.
"This test is very reliable," Dr. Partin continued. "Just to give you a ball park idea of the magnitude of this problem of unnecessary biopsies, about 1.6 million men get a blood test every year in the United States to see if they may or may not have prostate cancer. About 1 million of those men actually undergo a biopsy, and of that group, 750,000 are found not to have cancer. Now you can run this test on the tissue from the biopsy and, if negative, it tells you that there's a 90% chance you don't have to worry. That's pretty reassuring."
Many Questions Remain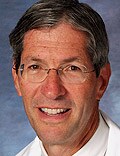 This test is "yet another tool that may help with the increasingly complicated issues surrounding management of prostate cancer detection," said Marc B. Garnick, MD, Gorman Brothers Professor of Medicine at Harvard Medical School and Beth Israel Deaconess Medical Center in Boston, who was not involved in either study.
These studies show that with epigenetic profiling, individuals with a negative test can be assured, with 85% to 91% likelihood, that their prostate gland does not contain cancer, Dr. Garnick explained.
Still, questions remain from both studies, he said.
"We are not told about the characteristics of the cancers that were 'missed' on epigenetic screening. Nor is there more granular information on the performance of the test on patients who had truly concerning findings — those with palpable abnormalities, those with PSA values of 4 to 10 ng/mL or greater than 10 ng/mL, and those whose initial biopsy showed atypia or prostatic intraepithelial neoplasia," Dr. Garnick explained.
"One could argue that an individual with a PSA of less than 4 ng/mL who has had 1 negative biopsy but who may be harboring, in his 'normal' prostate gland on digital rectal exam, a Gleason 6 or less cancer in 1 or 2 cores would not be disadvantaged by not knowing this," he added.
There is also no mention of the cost of such tests, he noted.
"Whether routine epigenetic testing will come to the fore as a part of standard testing in those with an initial negative biopsy remains to be seen, and will be largely determined by the arrival of more robust and mature data and by the conduct of randomized studies comparing outcomes of those with initial negative biopsies who undergo epigenetic testing and those followed without this knowledge," he said.
Medicare Coverage Pending
ConfirmMDx is approved by the US Food and Drug Administration and is currently covered by several insurance plans.
The company currently has agreements with multiple Preferred Provider Organizations and specialty networks — including Galaxy Health Network, Prime Health Services, Fortified Provider Network, HealthSmart, FedMed, MultiPlan, Stratose, Three Rivers, and America's Choice — to cover more than 150 million insured patients, according to Kenneth M. Kami, director of marketing for MDxHealth.
ConfirmMDx has also passed Palmetto GBA's MolDX technology assessment, establishing the test as "reasonable and necessary," which enables the test to be reimbursed by Medicare, Kami reported. The coverage policy for the test for Medicare beneficiaries is currently posted on the Centers for Medicare and Medicaid Services Web site and is open for public comment until August 25.
"We estimate Medicare coverage to start in Q4 of 2014," Kami told Medscape Medical News.
The study by Dr. Small's team was sponsored by MDxHealth. Dr. Small reports a financial relationship with MDxHealth. Dr. Partin and Dr. Garnick have disclosed no relevant financial relationships.
Am Health Drug Benefits. 2014;7:129-134. Abstract
J Urol. Published online April 16, 2014. Abstract
Medscape Medical News © 2014 WebMD, LLC

Send comments and news tips to news@medscape.net.
Cite this: Test Spares Men Unnecessary Biopsies for Prostate Cancer - Medscape - Jul 24, 2014.