COPENHAGEN, Denmark — Any level of physical activity in midlife may help keep cognitive decline and dementia in late life at bay, new research suggests.
Two studies conducted by investigators at the Mayo Clinic in Scottsdale, Arizona, demonstrated that physical activity, whether mild, moderate, or vigorous, in midlife appeared to protect cognitively normal adults from progressing to mild cognitive impairment (MCI) as they aged. In addition, any level of physical exercise appeared to prevent those with MCI from progressing to dementia.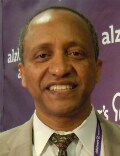 "Any intensity of physical exercise performed in midlife may be protective against cognitive decline," principal investigator Yonas E. Geda, MD, professor of neurology and psychiatry, told reporters attending a press briefing here at the Alzheimer's Association International Conference (AAIC) 2014.
Protective Effect
Previous research suggests that physical activity is associated with potential benefits for neurocognitive health. However, the investigators note that there is a lack of prospective cohort studies examining the link between the timing of engagement in exercise in midlife and cognitive outcomes in later life.
In the first study, researchers prospectively looked at cognitively normal individuals, the impact of various levels of exercise in midlife and late life, and incident MCI.
For the study, mild exercise was defined as leisurely walking. Moderate exercise included engaging in activities such as brisk walking, cycling, and swimming, and vigorous exercise included participating in activities such as mountain biking and downhill skiing.
"We tried to put common sense into these definitions to reflect typical questions raised by the public," said Dr. Geda.
The study included 1830 cognitively normal individuals who were participants in the population-based Mayo Clinic Study of Aging.
All participants underwent neurologic evaluation, risk-factor ascertainment, and neuropsychologic testing. In addition, physical exercise in midlife and late life was measured using a validated survey. An expert panel classified participants as being cognitively normal or having new-onset MCI.
Of 1830 participants who were cognitively normal at baseline, 389 developed incident dementia at follow-up. Light, moderate, and vigorous physical exercise in midlife was associated with a decreased risk for incident MCI, with hazard ratios (HRs) of 0.58 (95% confidence interval [CI], 0.43 - 0.79), 0.85 (95% CI, 0.67 - 1.09), and 0.78 (95% CI, 0.67 - 1.09), respectively.
The investigators also found that mild and moderate, but not vigorous, exercise in late life was associated with a decreased risk for incident MCI.
The fact that vigorous exercise in older adults did not stave off incident MCI is likely due to the small number of participants who are able to engage in high-intensity exercise in late life, said Dr. Geda.
Delayed Dementia Onset
In the second study, investigators looked to see whether physical activity levels may delay the onset of incident dementia in patients diagnosed with MCI.
Again, this prospective study was conducted in individuals participating in the Mayo Clinic Study of Aging. The sample included 280 participants with prevalent MCI who completed a survey on physical exercise. The participants were followed for an average of 2.3 years.
During this time, 92 participants developed new-onset dementia.
The investigators found that only moderate midlife physical exercise was significantly associated with a decreased risk for incident dementia (HR, 0.64; 95% CI, 0.41 - 0.98).
Neither midlife light (HR, 0.59; 95% CI, 0.33 - 1.04) nor midlife vigorous (HR, 0.62; 95% CI, 0.38 - 1.02) physical activities were significant predictors of incident dementia.
Similarly, the investigators report that physical activity within the past year, be it light (HR, 0.89; 95% CI, 0.54 - 1.46), moderate (HR, 0.93; 95% CI, 0.60 - 1.43), or vigorous (HR, 1.34; 95% CI, 0.71 - 2.51), was not associated with incident dementia.
According to Dr. Geda, the study results suggest that physical exercise may be protective against conversion from MCI to dementia. However, he noted, although the findings for mild and vigorous exercise were all going in the right direction, the point estimates failed to reach the arbitrary cutoff point for statistical significance.
In a follow-up interview, Dr. Geda told Medscape Medical News that the key take-home message from this study is that clinicians need to encourage their patients in midlife to engage in physical activity to protect their cognitive function.
"When patients are between 50 and 65, light physical activity ― something as simple as taking their dog for a walk after dinner ― will have a positive impact on their cognition, so the key message is, get moving. This is the mundane and boring truth," said Dr. Geda.
"However, our previous research shows that moderate exercise 5 to 6 times per week is the most protective," he added.
Although the underlying mechanism is not entirely clear, Dr. Geda said there are several potential hypotheses. These include the fact that moderate exercise may be a marker of an overall healthy lifestyle that benefits brain health. He also speculated that physical activity may have a direct impact on brain function, including hippocampal volume and increased neuroplasticity, and an increase in beneficial brain chemicals, including brain-derived neurotrophic factor.
The other possibility is that exercise may modify risk for cognitive decline by decreasing other risk factors, including hypertension, hypercholesterolemia, and blood glucose levels.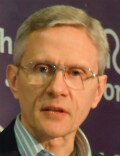 Commenting on the findings for Medscape Medical News, William Klunk, MD, PhD, a member of the Alzheimer's Association Medical and Scientific Advisory Council and distinguished professor of psychiatry and neurology at the University of Pittsburgh in Pennsylvania, said the studies confirmed what clinicians already suspected ― that exercise is good for the brain.
"That said, things don't always turn out the way we expect, and so it is very dangerous to make assumptions without the data. These researchers have a very nice dataset and took a careful look at both levels of exercise and age at which exercise was performed, and the results support our assumptions and what we've been telling our patients ― that it is good to stay active."
Dr. Geda and Dr. Klunk report no relevant financial relationships.
Alzheimer's Association International Conference (AAIC) 2014. Abstract P2-149 and P2-153. Presented July 14, 2014.
Medscape Medical News © 2014 WebMD, LLC

Send comments and news tips to news@medscape.net.
Cite this: Any Level of Midlife Exercise May Keep Dementia at Bay - Medscape - Jul 17, 2014.