The brain displays a similar pattern of activity during dreams as it does when it is exposed to psychedelic drugs such as psilocybin, a new imaging study shows.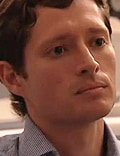 After receiving intravenous psilocybin, the active agent in "magic mushrooms," functional magnetic resonance imaging (fMRI) brain scans of 15 healthy volunteers showed pronounced and simultaneous activity in the hippocampus and anterior cingulate cortex (ACC) ― a pattern that is often found when dreaming. This brain area is also linked to emotional thinking.
In addition, the brain network linked to high-level thinking, including self-consciousness, was more disjointed and uncoordinated after participants were injected with psilocybin vs when they received a matching placebo infusion.
"I was a little surprised to see effects in regions of the brain where we hadn't seen effects previously with more standard analyses," coinvestigator Robin Carhart-Harris, PhD, from the Center for Neuropsychopharmacology at Imperial College London, United Kingdom, told Medscape Medical News.
On the other hand, "it wasn't entirely surprising because the regions made sense. We know that psychedelic drugs modulate emotion, and we saw changes in regions of the brain that concern emotion," he added.
Dr. Carhart-Harris noted that although it was a small study, the findings are worth keeping in mind.
"We're seeing the beginnings of what might turn out to be a general principle by which psychedelics work in the brain. High-level regions of the brain that have a regulatory, executive influence on the rest of the brain can be altered and activity disordered."
The study was published online July 2 in Human Brain Mapping.
Further Exploration
The data for the current study were originally collected in 2012 by researchers co-led by Dr. Carhart-Harris and David Nutt, MD, who is also from Imperial College London.
The published findings appeared in January 2012 in the Proceedings of the National Academy of Science and were reported by Medscape Medical News at that time.
"Initial results revealed a variety of changes in the brain associated with drug intake," note the investigators in a release, but they wanted to further explore the data.
"With the current analysis, we wanted to look at changes in the amplitude of fluctuations in activity throughout the whole brain," said Dr. Carhart-Harris.
All 15 adult volunteers (87% men; mean age, 32 years) underwent fMRI before, during, and after receiving intravenous psilocybin manually and before, during, and after being injected with a placebo.
The investigators then tracked activity levels in the brain by assessing fluctuations in the blood-oxygen level dependent (BOLD) signal.
Although all of the participants reported having used psilocybin at least once previously, all were abstinent for the 6 weeks leading up to the study.
Results showed an increased variance in the BOLD signal in the bilateral hippocampus and the ACC after the participants received psilocybin. The hippocampus is associated with memory and emotions, whereas the ACC is related to states of arousal.
"From a statistical physics point of view, increased signal amplitude implies increased synchronization," write the investigators.
On the other hand, decreases in low-frequency BOLD fluctuations after the participants were injected with psilocybin showed that brain activity became more disorganized in the "higher-level association" regions, which are linked to sense of self.
"What we have done in this research is begin to identify the biological basis of the reported mind expansion associated with psychedelic drugs," said Dr. Carhart-Harris in a release.
"People often describe taking psilocybin as producing a dreamlike state, and our findings have, for the first time, provided a physical representation for the experience in the brain," he added.
He reported that the investigators hope to soon be assessing whether psilocybin can alleviate symptoms of resistant depression.
"All of the brain research we have done to date has been in healthy volunteers. This will be our first clinical trial with patients," said Dr. Carhart-Harris.
"Psychedelics were used for therapeutic purposes in the 1950s and 1960s, but now we are finally beginning to understand their action in the brain and how this can inform how to put them to good use."
Exciting, Complicated
Katherine MacLean, PhD, instructor in the Department of Psychiatry and Behavioral Sciences at Johns Hopkins University School of Medicine in Baltimore, Maryland, told Medscape Medical News that she has mixed feeling about this study.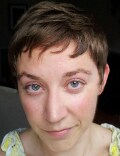 Dr. Carhart-Harris "has been doing some really exciting but fairly complicated analyses of the brain effects of psilocybin," she said. "While the technology is very advanced in this case, I feel that the technology is ahead of our understanding of the psychedelic experience from a pharmacological perspective."
Dr. MacLean, who was not involved with this research, noted that although researchers have "a coarse-grain understanding" of what psilocybin does in individuals who take it recreationally, there is currently no good hypothesis of what the effects do consistently across population groups.
In 2011, she and her colleagues published a study in the Journal of Psychopharmacology that examined the effects of psilocybin on personality in healthy adults.
"We focused on a particular type of effect: the mystical experience. But even that is hard to define across human beings. The work that Robin and his group are doing is really pushing the limits of our understanding at the brain level," said Dr. MacLean.
"But eventually we have to combine the technology with the brain imaging with a much more nuanced understanding of the subjective effects as people are going through the experience," she said.
In addition, she questioned the investigators' message that effects from psilocybin are similar to dreaming.
"I'm not sure that the evidence they provided is consistent with their interpretation. Most of the papers they cite are very old, before we had any of the technology that we have now, in addition to [Dr. Carhart-Harris'] own review papers," Dr. MacLean noted.
"But there are really only a few studies done recently on using the same type of brain imaging technology with lucid dreaming. Until we have data across many different populations, it's hard to say that psilocybin produces this kind of reactivity all the time," she said.
"I think for this study, it's important that we begin to get the data of what's going on. But I'm reluctant to make strong conclusions about any particular drug until you have a lot more evidence."
The study authors and Dr. MacLean have reported no relevant financial relationships.
Hum Brain Mapp. Published online July 2, 2014. Full text
Medscape Medical News © 2014 WebMD, LLC

Send comments and news tips to news@medscape.net.
Cite this: 'Mind Expanding' Effect of Psilocybin Visible on Imaging - Medscape - Jul 16, 2014.