COPENHAGEN, Denmark — Sleep disturbance, including sleep apnea and insomnia, may increase dementia risk, new research shows.
In a large cohort of older, mostly male veterans, investigators from the University of California, San Francisco, found that any sleep disturbance was associated with a 30% increased risk for dementia and that this risk increased to 80% if individuals also had posttraumatic stress disorder (PTSD).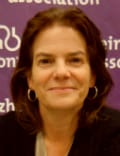 "Our results further the very interesting body of data that sleep problems do seem to be a risk factor for developing dementia," said principal investigator Kristine Yaffe, MD.
The study was presented here at the Alzheimer's Association International Conference (AAIC) 2014.
Common Condition
Poor-quality sleep and sleep disorders, including sleep apnea, insomnia, and changes in sleep duration, become more prevalent with age, said Dr. Yaffe. She noted that her team has a long- standing interest in how sleep may affect the risk for Alzheimer's disease and other dementia types, inasmuch as both are age-related.
In 2011, a study led by Dr. Yaffe, published in JAMA and reported by Medscape Medical News at that time, showed that sleep apnea was associated with a 2-fold increased risk for mild cognitive impairment.
For the current study, Dr. Yaffe and colleagues investigated sleep disturbance as a potential risk factor for cognitive decline and dementia in older veterans ― a population that some research suggests has a higher risk for sleep problems, including insomnia and other sleep-quality issues, compared with nonveterans.
"We were interested in whether veterans might have an increased risk, in the setting of these sleep problems, of developing dementia," said Dr. Yaffe.
To investigate, the researchers conducted a retrospective study using medical record data from the Department of Veterans Affairs National Patient Care Database on 192,266 randomly selected veterans aged 55 years and older who were without both dementia and ascertained sleep problems, including any sleep disturbance, sleep apnea, and nonapnea disturbance, at baseline (2000-2003) and incident dementia during follow-up (2004-2011).
Baseline prevalence of any type of sleep disturbance, sleep apnea, and insomnia was 7.5%, 3.9%, and 3.2%, respectively. During 8 years of follow-up, 10.6% of veterans with sleep disturbance developed dementia vs 9.0% in their counterparts without sleep disturbance.
After adjusting for demographics and comorbidities, the investigators found that veterans with any sleep disturbance had a 30% increased risk for dementia (hazard ratio [HR], 1.30; 95% confidence interval [CI], 1.24 - 1.38). Results were similar for sleep apnea (HR, 1.33; 95% CI, 1.23-1.44) and nonapnea insomnia (HR, 1.27; 95% CI, 1.18 - 1.37).
"This is a very robust finding; it is not a huge finding, but it is robust," said Dr. Yaffe.
Synergistic Effect
In addition, the researchers found that veterans with PTSD and sleep disturbance had a higher risk for dementia (HR, 1.80; 95% CI, 1.01 - 3.21), suggesting a synergistic effect.
This finding, said Dr. Yaffe, "made sense to us because we had previously shown that PTSD may increase the risk for dementia, and we thought that [sleep disturbance and PTSD] may go together."
Although the mechanism underlying the relationship between dementia and sleep disturbance is not entirely clear, Dr. Yaffe said research by her group suggests that in the case of sleep apnea, it may be due to hypoxia in the brain.
She noted that some animal research suggests that hypoxia or waking up continuously during the night may contribute to amyloid deposition in the brain.
However, she added, this is an area that warrants further investigation.
The relationship between dementia and sleep disturbances is a research area that is now receiving a lot of attention, and "for good reason," said Dr. Yaffe.
"I think it is very important because of course if one could prevent dementia by treating sleep problems by, say, using CPAP [continuous positive airway pressure] for sleep-disordered breathing or by treating insomnia, this would be a really wonderful intervention to maybe prevent dementia. There's a lot of interest in this as a possible area for intervention," she said.
She noted that sleep disorders in the general population are underdiagnosed and undertreated. She indicated that from 30% to 40% of older Americans have sleep-disordered breathing, and many are often unaware they have apnea.
Dr. Yaffe said clinicians should routinely ask patients about the quality of their sleep and refer them to a sleep specialist if needed.
Call to Arms
Commenting on the study for Medscape Medical News, William Klunk, MD, PhD, a member of the Alzheimer's Association Medical and Scientific Advisory Council and distinguished professor of psychiatry and neurology at the University of Pittsburgh in Pennsylvania, said the study findings are "an important call to arms" that physicians should heed.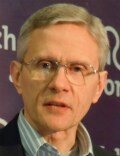 "We should be asking people about their sleep and trying to optimize it," he said. He noted that the potential additive impact of PTSD is a concern and is one physicians should pay attention to because PTSD is not just limited to veterans.
He added that although some sleep disturbances, such as sleep apnea, can be challenging, many, including insomnia and interrupted sleep, can be effectively managed with relatively simple approaches, such as education about good sleep hygiene and lifestyle modification and cognitive-behavioral therapy.
"Implementing changes such as getting enough exercise, having a regular bedtime routine, not drinking coffee late at night, and avoiding alcohol close to bedtime are just some of the strategies that can help patients improve the quality of their sleep. It doesn't always have to be complicated and could potentially have a big payoff," said Dr. Klunk.
Dr. Yaffe and Dr. Klunk have disclosed no relevant financial relationships.
Alzheimer's Association International Conference (AAIC) 2014. Abstract P2-291 Presented July 14, 2014.
Medscape Medical News © 2014 WebMD, LLC

Send comments and news tips to news@medscape.net.
Cite this: Disturbed Sleep Linked to Increased Dementia Risk - Medscape - Jul 15, 2014.