LOS ANGELES — Being highly strung, prone to excessive worry, or having feelings of anxiety may worsen the sense of stigma that patients with headache disorders feel, new research suggests.
"For chronic migraine patients, it seems that the personality organization of being more anxious and having more worrisome thoughts was related to stigma, but for episodic migraine patients, those who did feel stigma did so because of being more introverted, preferring to go home after work to maybe read a book instead to going to happy hour with their coworkers," said lead author Susan McCrea, PsyD, Institute for Graduate Clinical Psychology, Widener University, Chester, Pennsylvania.
Knowing the personality characteristics of patients with headache and how they cope with stigma associated with headache disorders may help inform treatment options, Dr. McCrea told Medscape Medical News.
The results will be presented this week at the American Headache Society (AHS) 56th Annual Scientific Meeting.
For the study, 126 patients with migraine (57 with episodic and 59 with chronic) from the Jefferson Headache Center in Philadelphia, Pennsylvania, completed the 24-item Stigma Scale for Chronic Illness and either the Minnesota Multiphasic Personality Inventory-2nd addition (MMPI-2) or the updated MMPI-Restructured Form (MMPI-RF). The MMPI contains true-or-false questions related to personality characteristics.
For the 34 patients with chronic migraine completing the MMPI-2, 18.7% of the variance in stigma score could be accounted for by an elevated score on the psychasthenia scale. Patients with psychasthenia exhibit high levels of anxiety, obsessive-compulsive thoughts, and extreme concern about their physical functioning. Women in particular can be prone to worry and to being high strung and dissatisfied with themselves.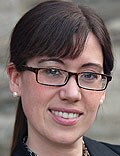 "People who scored high on the psychasthenia in the personality inventory, so who had higher levels of anxiety, also were rating much higher in terms of their stigma levels," said Dr. McCrea.
Medical Symptoms
Patients with chronic headache who met criteria for the Conversion V profile had significantly higher levels of stigma than those not meeting criteria (P = .02). Patients fitting this profile have higher levels of anxiety and depression and are more likely to convert psychological stress into medical symptoms.
"When they get really stressed, they don't say 'I'm really stressed out'; they say 'my stomach hurts' or 'my head hurts' — they turn it into the physical," said Dr. McCrea. "They have a harder time coping with psychological stress so they convert it into physical stress, which is easier to cope with."
In the group of chronic migraineurs completing the MMPI-RF, 36.8% of the variance in stigma score was accounted for by elevated scores on a somatic complaints scale (RC1). Patients with an elevated score on the RC1 scale tend to be overly preoccupied with their health, be fatigued, and have chronic pain.
Perhaps not unexpectedly, far fewer patients with episodic migraines had high levels of stigma. In this group, only the MMPI-2 indicated any significant relationships; here about 23.2% of the variance in stigma score was accounted for by an elevated score on the disaffiliativeness scale.
People who score high on this scale tend to report a dislike of people and have a strong preference for solo activities. This, said Dr. McCrea, can lead to having very weak social support systems, which is "a huge predictor" of being able to cope in times of stress.
It's important for doctors to know that patients with episodic migraines are very different from those with chronic migraine, who have headaches at least 51% of the time, in terms of their personality and perceptions of stigma, said Dr. McCrea.
Treatment Options
Knowing this may help with treatment options, she said. "You can work to target the treatments, so for episodic patients, for example, you may want to ask about their social support systems and make sure they have those things in place because you want to prevent them from turning into patients with chronic migraine."
Medical conditions linked to stigma have included HIV and epilepsy. But Dr. McCrea cited 1 study (PLoS ONE, January 16, 2013) showing that patients with chronic migraine felt more stigma than those with epilepsy.
This is perhaps because headache is more subjective than epilepsy, she said. "There are diagnostic tests to say you definitely have epilepsy, so it's considered more legitimate, but for migraine, there's no test you can take that says 'you have migraine.'"
She noted that researchers found that being unemployed was the biggest predictor of stigma felt by patients with chronic migraine. "A lot of us feel pride in the things we do professionally, and if you're staying at home, you can start beating yourself up over that."
Stigma can be overt or more indirect. "An extreme case would be somebody with a broken leg walking into a store and being told 'you're not allowed in here because your leg's broken,'" said Dr. McCrea. A more subtle type of stigma might be seeing several people at work getting a promotion, for example, and starting to think you're not being promoted because of migraines, she explained.
Some patients with headache misinterpret the actions of others, such as a harmless brush on a crowded train. "Some people might be particularly sensitive to a little slight that someone else could easily brush off; they interpret it differently."
Dr. McCrea cautioned that the study merely shows a relationship between personality characteristics and stigma and does not establish causation. "It's not showing that because you you're anxious, you feel stigma. What it is showing is that there is a relationship between the two."
Asked for a comment on the research, Elizabeth Loder, MD, past president of the AHS and an internist, Department of Neurology, Brigham and Women's Hospital, Boston, Massachusetts, noted that this is 1 of only a few studies looking at stigma in patients with headache.
"This is very interesting but preliminary and whether or not these 2 things — stigma and personality characteristics — are causally linked or whether there is some other explanation for the association, will be a subject of future studies."
Even though they may not express it, people often do stigmatize others who report headaches, she said. Unlike with epilepsy, which is now perceived as a medical disorder diagnosable within electroencephalography and other objective measures, and has nothing to do with character, "people don't generally appreciate the biological aspect of headache."
Although the study didn't really demonstrate how or whether the results would change treatment, one could speculate that it would have an effect, said Dr. Loder. "If you think your illness is stigmatized, you might be reluctant to seek treatment, or be reluctant to disclose that they have the illness, or to seek disability benefits."
American Headache Society (AHS) 56th Annual Scientific Meeting. Abstract 19942821.
Medscape Medical News © 2014 WebMD, LLC

Send comments and news tips to news@medscape.net.
Cite this: Personality and Stigma Linked in Headache Patients - Medscape - Jun 26, 2014.