HOLLYWOOD, Florida — A head-to-head comparison of the efficacy of lithium and the second-generation antipsychotic quetiapine (Seroquel, AstraZeneca Pharmaceuticals LP) in the treatment of bipolar disorder shows there are no real differences between the 2 drugs.
Both agents, which were given together with adjunctive personalized treatment (ATP), emerged from the 6-month Clinical Health Outcome Initiative Comparative Effectiveness (CHOICE) trial neck and neck, with the exception of a very few minor differences.
"Despite adequate power to detect clinically meaningful effects, we found no significant differences on most measures," said Andrew Nierenberg, MD, director of the Bipolar Clinic and Research Program at Massachusetts General Hospital and professor, Harvard Medical School, Boston.
"The good news is that most of the patients actually did improve substantially; the bad news is that maybe a quarter ended up doing really well by the end of 6 months, and we don't know if the study had been extended further whether we would see a difference, whether both would continue to improve, or whether they would have relapses or other problems," he added.
The results were presented here at the American Society of Clinical Psychopharmacology (ASCP) 2014 Annual Meeting.
Research Model
"Lithium has been going down in use, and the perception is that it doesn't work as well, so in many ways the results from this study can resurrect lithium as a reasonable option for people who don't want to take the atypical antipsychotics, in this case, quetiapine specifically," Dr. Nierenberg told Medscape Medical News.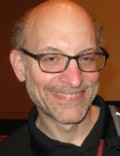 "I hope the study proves to be a model for how to do comparative effectiveness research, and show how to address some of the questions that are of great concern to clinicians and to patients," he added.
CHOICE randomly assigned patients with bipolar I or II disorder to receive lithium (n = 240) or quetiapine (n = 242) for 6 months at 11 sites throughout the United States. Both drugs were used with other medications for bipolar disorder in a manner consistent with contemporary clinical practice.
"The clinicians had rules of engagement," Dr. Nierenberg said. "The rules were that the lithium group could not get any antipsychotic and the quetiapine group could not get lithium or any other antipsychotic, but they could get anything else that they needed. The clinicians were told to get the patients well and to do whatever they had to do under these constraints."
Clinicians were also instructed to use the maximally tolerated dose of medication. For the 240 patients randomly assigned to receive lithium, the mean maximum tolerated dose was 1007.5 mg, and the median was 900 mg. For those patients who received quetiapine, the mean maximum tolerated dose was 344.9 mg (median, 300 mg).
Surprise Findings
One surprise finding was that 24% of lithium patients and 27.3% of quetiapine patients continued receiving monotherapy throughout the study period. "They didn't need anything else, and we thought that everybody would be on multiple drugs."
The main outcome measures were the Clinical Global Impression–Efficacy Index and the Necessary Clinical Adjustments outcome measure, which assessed changes in APT medications.
Both outcome measures were similar in both groups throughout the study period, Dr. Nierenberg said.
The researchers also assessed the Bipolar Inventory of Symptoms Scale, the Framingham Cardiovascular Risk Score (FCRS), functioning, quality of life, suicidal ideation and behavior, and adverse effects.
All measures except the FCRS improved in both groups equally, Dr. Nierenberg said.
"This was another surprise for us, but this was a fairly big population ― the mean BMI [body mass index] was high at 29, and 44% were obese, 48% had abdominal obesity, and 27.3% had metabolic syndrome. So it may have been that they were already at their maximum weight," he said.
There were some slight differences in side effects, which were slightly greater with lithium, Dr. Nierenberg said. "This was also a surprise because we had anticipated that there might be a sedation load from quetiapine, but we did not see this," he noted.
Another area in which quetiapine performed a bit better was in patients who had more manic symptoms, "but the magnitude here is slight, and the P value is .02," he said.
Lithium, on the other hand, produced slightly better results in patients who had anxiety, a finding Dr. Nierenberg called "counterintuitive." There were no differences in any measures in patients who did not have comorbid anxiety conditions.
"One of our hypotheses for this is that these anxious patients may have been placed on benzodiazepines. We will have to analyze our data further to find out. That's something we can do because we have details on every single other drug that was used, when it was started and stopped, the reason why it was used. So our hypothesis is purely speculative, but we can look at this in the future," Dr. Nierenberg said.
Yet another surprise was that patients with bipolar II disorder did better than patients with bipolar I disorder overall. Additionally, patients who had higher suicide risk scores fared worse than patients with a lower suicide risk score.
"We tortured the data enough to pop out a couple of P values, so I think the differences are relatively minor; overwhelmingly, the data are that there's no big difference between the 2 groups," Dr. Nierenberg said.
Most Patients Did Not Do Well
Commenting on the findings for Medscape Medical News, Holly A. Swartz, MD, of the University of Pittsburgh School of Medicine, in Pennsylvania, noted that although both drugs were equally effective, the fact remains that only one quarter of the patients were truly well at the end of the study.
"This means additional treatments or longer treatment durations may be needed to achieve wellness. Although not tested in CHOICE, other treatments for bipolar disorder, such as evidence-based psychotherapies or combinations of treatment that include lithium plus second-generation antipsychotics, may be needed as part of an algorithm designed to achieve wellness," said Dr. Swartz, who was not part of the study.
Nevertheless, CHOICE "has paved the way for future studies that will allow these questions to be asked in real-world settings," she said.
The information generated by CHOICE will be very helpful to clinicians treating people with bipolar disorder, Dr. Swartz predicted.
"Unlike many earlier studies, CHOICE studied a very representative sample of patients; therefore, results from this study are generalizable to most clinical populations.
"Reassuringly, the results suggest that algorithm-based pharmacotherapy centered on either lithium or a second-generation antipsychotic (quetiapine) results in meaningful reductions in symptoms and improvements in functioning over 6 months for individuals with bipolar I and II disorder. Both approaches work, and there does not appear to be an advantage of one strategy over the other. In light of CHOICE, patients and clinicians should consider issues like personal preference, cost, and side effects in the decision-making process about medications."
Landmark Study
Also weighing in with her opinion on the CHOICE results, A. Eden Evins, MD, MPH, William Cox Family associate professor of psychiatry in the field of addiction medicine, Harvard Medical School, and director, Center for Addiction Medicine at Massachusetts General Hospital, Boston, told Medscape Medical News that "effectiveness studies of this kind can provide critically important information to patients, families, and treaters about the comparative effectiveness of available treatments in the real world."
"For people with bipolar disorder, this means these studies closely follow patients who may be taking 3 or 4 other medications along with the treatment being studied. They follow patients for a meaningful length of time ― in this study, 6 months ― and they compare 2 likely 'best choices' for an illness or a symptom rather than comparing with a placebo and thus inform a likely choice that many patients and their treaters are making together every day."
"This study is a landmark study because it gives strong evidence that the second-generation antipsychotic agent quetiapine may be equally effective to the gold standard treatment, lithium, in the treatment of bipolar disorder under many circumstances," she added.
The study was funded by the Agency for Healthcare Research and Quality (AHRQ). Dr. Nierenberg reports financial relationships with AHRQ, American Drug Utilization Review, American Society for Clinical Psychopharmacology, Appliance Computing, Inc, APSARD, AstraZeneca, Bayamon Region Psychiatric Society, San Juan, Puerto Rico, Baystate Medical Center, Belvoir Publishing, Boston Center for the Arts, Brain Cells, Inc, Brandeis University, Bristol-Myers Squibb, Canadian Psychiatric Association, Cephalon, Clintara, Columbia University, Douglas Hospital/McGill University, Elan, Eli Lilly and Company, EpiQ, Forest, Hillside Hospital, IMEDEX, International Society for Bipolar Disorders, Israel Society for Biological Psychiatry, Johns Hopkins University, Johnson and Johnson, Labopharm, Massachusetts Association of College Counselors, MBL Publishing, Medscape Medical News, Merck, Methylation Science, MJ Consulting, Mylan, New York State, National Institute of Mental Health, Novartis, PamLabs, Pfizer, PGx Health, Physicians Postgraduate Press, Ryan Licht San Foundation, Schering-Plough, SciMed, Shire, Slack Publishing, Sunovion, SUNY Buffalo, Takeda, Targacept, Teva, University of Florida, University of Miami, University of Pisa, University of Texas Southwestern, and University of Wisconsin. Dr. Swartz and Dr. Evins report no relevant financial relationships.
American Society of Clinical Psychopharmacology (ASCP) 2014 Annual Meeting. Presented June 16, 2014.
Medscape Medical News © 2014 WebMD, LLC

Send comments and news tips to news@medscape.net.
Cite this: Lithium, Quetiapine Equally Effective for Bipolar Disorder - Medscape - Jun 18, 2014.