Despite optimism based on a very recently published proof-of-concept (PoC) study, the latest news about a novel adjunct treatment for schizophrenia is not good.
The PoC randomized trial, which was published online April 2 in JAMA Psychiatry and in the journal's June print issue, showed a significant reduction in negative symptoms and a trend toward improved functioning, results that led the investigators to conclude that this drug could become a viable treatment option for this patient population.
Largely on the basis of these promising findings, the investigators went ahead and initiated 6 phase 3 studies with bitopertin ― 3 focused on persistent negative symptoms of schizophrenia, and 3 focused on suboptimally controlled symptoms.
However, in January, the drug's manufacturer, Roche, announced that 2 of these large negative-symptom studies would be discontinued because they did not meet their primary endpoints. Subsequently, in April, the manufacturer announced that all but 1 of the remaining trials would be discontinued.
"The decision to discontinue the studies was extremely disappointing because of the many people living with debilitating effects of schizophrenia," Štěpán Kráčala, media spokesperson for Roche Group Communications in Basel, Switzerland, told Medscape Medical News.
"We hope that the data generated from the SearchLyte programme will advance the understanding of NMDA [N-methyl-D-aspartate] receptors and the glutamatergic system as well as future research initiatives in this area," he added.
An investigational glycine reuptake inhibitor, bitopertin was "being studied as an add-on therapy for the treatment of symptoms of schizophrenia not fully addressed by current antipsychotic drugs." The SearchLyte clinical development program included 3600 people from 32 countries in its 6 studies.
Failure to Meet Endpoints
FlashLyte and DayLyte, the first 2 studies discontinued in January 2014, were evaluating bitopertin for negative symptoms, including lack of motivation and social withdrawal. Suboptimally controlled symptoms include hallucinations and delusions.
The primary endpoints were negative symptom factors scores on the Positive and Negative Symptom Scale (PANSS) after 24 weeks of adjunctive treatment with bitopertin vs placebo. Although the active treatment was found to be well tolerated, the PANSS score changes from baseline were not found to be statistically significant.
"These results are disappointing for people with negative symptoms because more effective treatments are needed," Sandra Horning, MD, chief medical officer and head of global product development at Roche, said in a statement released at the time.
In an investors' update released on April 15, Roche announced that the remaining negative-symptom study, SunLyte, would be discontinued for failing to meet its primary endpoint, as would 2 of the suboptimally controlled symptom studies, TwiLyte and MoonLyte. The latter 2 studies' primary endpoints were mean changes from baseline in PANSS positive symptoms factors scores after 12 weeks.
NightLyte is the only ongoing study within the SearchLyte program.
"We will share top-line data soon [and] will decide on next steps for bitopertin in schizophrenia after final data are reviewed," said Kráčala.
"We remain committed to neuroscience and have made it a major focus of research and development at Roche."
Disappointing
Donald C. Goff, MD, vice chair for research in the Department of Psychiatry at New York University Langone Medical Center in New York City, writes in an accompanying editorial (published online before Roche's April announcement) that although the PoC study's therapeutic effect was modest, it was welcome news because there have been so many disappointments in drug development for schizophrenia.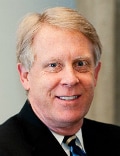 "Bitopertin is a highly selective and potent glycine transporter type 1 reuptake inhibitor that increases synaptic glycine levels and thereby facilitates NMDA-channel opening," writes Dr. Goff, who is also director of the Nathan Kline Institute for Psychiatric Research in Orangeburg, New York.
He notes that the discontinuation announcement by Roche in January was particularly disheartening because there are so few treatments for these patients with negative symptoms.
"Once again, we are faced with the dilemma of an initial rigorous trial providing support for a compound that is well grounded in preclinical and clinical studies, followed by a failure to replicate," he writes.
In a follow-up interview with Medscape Medical News, Dr. Goff said that for many reasons, it is often very difficult to identify efficacy for a drug in large clinical trials.
"This happens even with drugs we know are very effective," he said. "And nobody really knows why it is so difficult."
In his editorial, Dr. Goff notes that it will be interesting to find out whether the trial failures were due to study design, implementation, or participant heterogeneity ― points he still agrees with.
"It is clear that advances in basic neuroscience and drug development must be matched by improved clinical trial methods, including identification of biomarkers, to reduce the problem of patient heterogeneity," he said.
He noted that the PoC study had only a small effect, but "the hope was that they would be able to find a biomarker, genetic marker, or some sort of marker that would allow them to identify which patients were more likely to respond. But evidently that wasn't successful."
All but 1 of the 13 study authors work for F. Hoffman-La Roche in Switzerland. Dr. Goff reports receiving an honorarium from the company for consultation work 3 years ago.
JAMA Psychiatry. Published online April 2, 2014. Abstract, Editorial
Medscape Medical News © 2014 WebMD, LLC

Send comments and news tips to news@medscape.net.
Cite this: Bitopertin Disappoints as Schizophrenia Treatment - Medscape - Jun 16, 2014.