Repetitive high-dose transcranial magnetic stimulation (rTMS) is safe and rapidly decreases suicidal thoughts, new research suggests.
A randomized study of 41 inpatients in suicidal crisis showed that those who received high-dose rTMS to the left prefrontal cortex 3 times daily for 3 consecutive days showed lower and more rapidly declining scores on the Beck Scale for Suicide Ideation (SSI) than those who received sham rTMS. This effect was even stronger after the first day, with the active treatment group showing a greater than 50% decrease in SSI scores.
In addition, there were no between-group differences in treatment-related adverse events, and none of the participants had died of suicide at the 6-month follow-up point.
"We found that this type of intense schedule of treatment was quite feasible and works well in an inpatient group," lead author Mark S. George, MD, psychiatrist and neurologist at the Medical University of South Carolina in Charleston and a staff physician at the Ralph H. Johnson VA Medical Center, told Medscape Medical News.
"Because of the study's design, we didn't know if it would also give a hint as to whether [rTMS] would be effective for suicidal thoughts. But in fact we found just that ― and on the first day," said Dr. George.
The study was published in the May issue of Brain Stimulation.
Grim Statistics
The investigators note that because suicide has become such a major public health concern, there is a strong need for new treatments.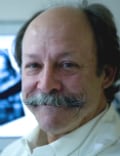 "The lack of a treatment hinders health care's ability to reverse stigma and educate the public," they write. "Further studies are needed to determine whether, with further refinement, study, and development, TMS ultimately may be a novel method to rapidly reduce suicidal thinking."
According to the researchers, suicide is the number 2 leading cause of death in young adults in the United States, with someone dying by suicide every 13 minutes. It has hit the military particularly hard ― data from the past several years have shown that more soldiers have died by their own hands than in combat.
"Eighteen US veterans die each day by suicide," note the investigators. "Despite these grim statistics, clinicians have no truly effective treatment for acute suicidal crisis."
However, the US Food and Drug Administration (FDA) has approved a regimen of 4 to 6 weeks of repeated daily rTMS to the left prefrontal area for treatment-resistant depression. And some past open-label studies have shown rapid reductions in suicidal thoughts after treatment with rTMS.
Although most patients in suicidal crisis "are not routinely psychotic, there is clear evidence that the governing prefrontal cortex is unable to do its job of regulating emotional drive, put problems in context, and plan for the future," the researchers explain.
For this study, they sought to assess whether a high dose of rTMS was feasible, safe, and effective for suicidal inpatients.
"We wondered if we could give higher doses in shorter amounts of time and get people better quicker," said Dr. George. "There's never really been an aggressive dosing or safety study looking at this."
A total of 41 adult inpatients (mean age, 42.5 years) who had been admitted to 1 of 2 military hospital wards because they were deemed to be in suicidal crisis were enrolled and were told they would be receiving 9 sessions of treatment. They were then randomly assigned to receive 3 30-minute sessions daily for 3 consecutive days of either active (n = 20) or sham rTMS (n = 21).
The active rTMS group had the treatment "delivered to the left prefrontal cortex with a figure-eight solid core coil at 120% motor threshold" for a total of 54,000 total stimuli at the end of the 9 sessions, report the researchers.
"Sham rTMS used a similar coil that contained a metal insert blocking the magnetic field and utilized electrode on the scalp, which delivered a matched somatosensory sensation," they add.
The primary outcome measures were daily changes in severity of suicidal thinking on the SSI and subjective visual analogue scale (VAS) assessments made before and after each session. The active treatment group had a mean total SSI score of 21.7 at baseline vs 20.8 for the sham treatment group.
Secondary outcome measures included score changes on the Hamilton Rating Scale for Depression (HRSD), the Montgomery-Åsberg Depression Rating Scale (MADRS), and the Columbia Suicide Severity Rating Scale (C-SSRS).
Rapid Effect
All participants (85% men, 71% white) had comorbid posttraumatic stress disorder and/or mild traumatic brain injury because this study was part of the INjury and TRaUmatic STress (INTRUST) Consortium, funded by the Department of Defense.
They continued to receive their prescribed antisuicidal treatments, including medication and/or counseling, in addition to their active or sham rTMS treatment.
"These patients were so critically ill that we couldn't not give them their other treatment as usual," noted Dr. George.
Results showed that the overall retention rate for all participants at the end of the 3-day intense schedule of treatment was 88%.
Although mean SSI score decreases at the end of the 3 days were similar between the active and sham rTMS groups (-15.6 points and -15.3 points, respectively), there was a more rapid decline on the first day with the active group (-10.7 points vs -6.4 points, respectively).
"This decline was more pronounced in the completers subgroup," report the investigators. In other words, there was a 13-point decrease in the active treatment completers (n = 9) vs a 5.9 point decrease in the sham treatment completers (n = 14, P = .05).
In addition, the "being bothered by thoughts of suicide" VAS ratings were less, albeit nonsignificantly, for the full active treatment group vs the full sham treatment group after the 9 sessions (-42.5 points vs -31.9 points, respectively).
But just as with the SSI scores, the differences were more significant between the completers subgroups (active group, -43.8 points; sham group, -24.9 points; P = .03).
"The suggestions of a rapid anti-suicide effect (day 1 SSI data, VAS data over the 3 days) need to be tested for replication in a larger sample," write the investigators.
Surprising, Promising
There were no serious adverse events (AEs) reported, and no significant between-group differences in nonserious AEs.
The most common AE reported was headache, which was reported by 5 of the active treatment participants and by 4 of the sham treatment participants. In addition, diplopia, brain contusion, back pain, dizziness, and erythema at the coil stimulation area were each cited by at least 1 active treatment participant.
Nausea, vomiting, and dizziness were cited by at least 2 of the sham treatment participants, and eye pain, blurred vision, myokymia, migraine, and hypertension were cited by at least 1 of the sham treatment participants.
There were no significant between-group differences in length of initial hospital stay (mean time, 10 days). Seven of the active treatment group members and 4 of the sham treatment members were readmitted for psychiatric reasons during the 6-month follow-up period, but there were no completed suicides by any of the participants.
There were also no differences between the groups in follow-up scores on the SSI, HRSD, MADRS, or C-SSRS.
"This pilot study demonstrates that it is feasible and safe to administer a very large dose…of prefrontal rTS" to this patient population, write the investigators.
"Nine treatments in 3 days were reasonably well-tolerated without major side effects, even in this severely ill cohort that is rarely studied due to their severity of illness," they add.
Dr. George said the effectiveness results were somewhat surprising and very promising.
"There were some patients who were readmitted. We never expected just 3 days of treatment to be a cure, although it can knock down the symptoms. But what's important is that no one went on to successful suicide," he said.
"We're not at the point where this a recommended treatment yet, but it has clinical implications," he added. Such implications include the fact that more than 1 treatment can be safely administered in a single day to patients with severe depression.
However, for those in suicidal crisis, "we really need to do a follow-up study before we can say anything definitive about treatment," said Dr. George.
The study authors have reported no relevant financial relationships.
Brain Stimul. 2014;7:421-431. Abstract
Medscape Medical News © 2014 WebMD, LLC

Send comments and news tips to news@medscape.net.
Cite this: High-Dose TMS May Rapidly Reduce Suicidal Thoughts - Medscape - Jun 10, 2014.