When it comes to antidepressant-related weight gain, not all agents are equal, new research shows.
The study, which looked at antidepressant use during a 1-year period, showed that bupropion and the tricyclic antidepressants nortriptyline and amitriptyline were associated with less weight gain than the selective serotonin reuptake inhibitor (SSRI) citalopram.
Knowing the impact of antidepressants on weight is important, owing to the link between obesity and cardiovascular disease, hypertension, stroke, and some cancers. Although the magnitude of the differences in weight gain in this new study was relatively modest, the results may help guide clinicians and patients in terms of drug choices.
"We were interested in answering the question that patients ask all the time, which is, how much weight am I going to gain on this stuff?" said study author Roy H. Perlis, MD, associate professor of psychiatry, Harvard Medical School, and director, Center for Experimental Drugs and Diagnostics, Massachusetts General Hospital, Boston.
Previous studies had provided some data, but not for as long a period, and so did not reflect the full impact of weight gain, said Dr. Perlis. "The idea that you can look at an 8-week trial and get the whole story is just not the case."
The study was published online June 4 in JAMA Psychiatry.
SSRIs Remarkably Similar
The analysis included 22,610 patients aged 18 to 65 years from the New England–based Partners HealthCare electronic health record system who were prescribed a drug of interest between 1998 and2010.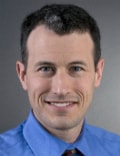 This included 19,244 patients treated with an antidepressant for at least 3 months and a control group of 3366 who were prescribed an antiobesity medication (orlistat, phentermine, or sibutramine [Meridia, Abbott Laboratories]) or the antiasthma medication albuterol, which is believed to be weight neutral.
Patients who had undergone a gastric procedure or who had an eating disorder were excluded, as were women who had become pregnant within 2 years and anyone with a concomitant prescription of another drug of interest.
Investigators obtained baseline weight and body mass index (BMI). They also extracted weight measurements closest to 3, 6, 9, and 12 months after the index prescription.
The researchers used citalopram as a reference drug because it was one of the most prescribed SSRIs at the time the study was being organized, said Dr. Perlis. "If the default for many clinicians is to start citalopram, the question is, are there other medications that are significantly better or worse" in terms of weight gain?
The study found that when compared with citalopram and after adjustment for sociodemographic and clinical features, 3 antidepressants were associated with significantly less weight gain: nortriptyline hydrochloride (β, -0.147; P ˂ .001), amitriptyline (β, -0.081; P = .001), and bupropion (β, -0.063; P = .02).
Another medication ― duloxetine (Cymbalta, Eli Lilly and Company) ― was of similar magnitude in terms of effect on weight gain (β, -0.093) but was not statistically significantly different from citalopram (P = .06).
Clinical features that were associated with less weight gain included older age, female sex, having a greater BMI at baseline, and having gained weight prior to starting the antidepressant, said Dr. Perlis.
The SSRIs were "remarkably similar to each other," commented Dr. Perlis. "I would say they were intermediate, between bupropion, which is clearly better in terms of being associated with less weight gain, and mirtazapine [Remeron, Organon Pharmaceuticals USA, Inc], which was associated with the greatest weight gain."
The serotonin-norepinephrine reuptake inhibitors were also "somewhere in the middle" and probably most similar to the SSRIs, said Dr. Perlis.
As expected, albuterol was associated with significantly less weight gain than citalopram.
Excluding patients receiving concomitant antipsychotic treatment did not meaningfully change results, the study found.
Exhaustive Analyses
Researchers conducted "exhaustive" sensitivity analyses to see whether there were significant differences between people who stopped taking their antidepressant (because of weight gain, side effects, or other reasons) and those who continued receiving it.
"We wanted to find out how much weight the people who stayed on medication gained and whether that was influenced by, for example, the people who gained a lot of weight early dropping out of treatment, and that didn't seem to be the case," said Dr. Perlis. "In general, we saw similar effects in people who stayed in the study and people who dropped out."
Although it varied from drug to drug, about a third of the trial participants who were prescribed an antidepressant were still taking it at 12 months, which was also the case for patients on an antiobesity drug. However, "substantially less than a third" of patients taking the antiasthma drug were still taking that medication after a year, said Dr. Perlis.
Why patients stop taking treatment is a complex issue and could be related to side effects, cost, ineffectiveness, or other factors, said Dr. Perlis.
In explaining why the current results did not match those of some previous studies ― for example, one randomized trial found greater weight gain with nortriptyline ― the authors stressed that the present group had a substantially greater burden of comorbidity and were older at the start of the study.
"There's a big difference between people who go into a randomized trial and the people who get prescribed antidepressants in general clinical practice," added Dr. Perlis. "For example, many people in the study we just reported weren't being treated for depression at all but for anxiety or smoking cessation."
The authors noted a risk for confounding of results, inasmuch as particular patient subgroups might have been more likely to have been prescribed a specific medication ― for example, those who were underweight might have been more likely to have received mirtazapine.
Also, overweight patients may have been more likely to have had their weight measured more frequently, which could have led to an oversampling of overweight people. Yet another limitation is that the study did not confirm that prescriptions were actually filled.
The study highlights the role of investigations using electronic health records to detect adverse effects. This, said the authors, can complement traditional approaches such as randomized clinical trials, metaanalysis, and postmarketing surveillance.
Although the study period for the current study was longer than that for previous research, even 1-year data may not provide the full picture of the effect of antidepressants on weight, but "you need to start somewhere," said Dr. Perlis. He and his colleagues are now looking at weight gain over a longer period.
Not a Blockbuster
Commenting on the study for Medscape Medical News, Alan J. Gelenberg, MD, Shively/Tan professor and chair, Department of Psychiatry, Pennsylvania State University College of Medicine, in Hershey, said the study is "not paradigm shifting or a blockbuster," but it is "confirmatory" and uses "probably the largest dataset" to date that looks at weight gain during a relatively long period.
"One of their key points for researchers and for regulators is that if you want to ask the question of whether a new drug of any category promotes weight gain, you shouldn't just look at 4-, 8 -, or 12-week data," said Dr. Gelenberg. "If it's a new agent and has manufacturer's sponsorship, you should ask the manufacturer to track patients into 1 year, and even beyond, and see what happens."
Dr. Gelenberg said he found the data related to bupropion, which essentially had a "flat curve" related to weight gain, "most striking."
The "clinical lesson" that any "reasonable psychiatrist or family physician would know," said Dr. Gelenberg, is that "if you have patients with depression who also have a weight problem as a side effect of medication, you do your best to put them on a drug like bupropion that doesn't promote it as much."
Dr. Perlis reports that he has received consulting fees or has served on scientific advisory boards for Proteus Biomedical, Pamlab, PerfectHealth, Pfizer, PsyBrain, Genomind, and RIDventures and has received research grant support from Proteus Biomedical and royalties from Concordant Rater Systems.
JAMA Psychiatry. Published online June 4, 2014. Full article
Medscape Medical News © 2014 WebMD, LLC

Send comments and news tips to news@medscape.net.
Cite this: Antidepressant-Related Weight Gain: Not All Agents Equal - Medscape - Jun 05, 2014.