In a "monkey see, monkey do" scenario, young adults who see others using electronic cigarettes (e-cigarettes) have an increased urge to smoke themselves, new research shows.
A study of 60 daily smokers between the ages of 18 and 35 years showed that passive exposure to e-cigarettes was associated with significantly increased desire and urge scores for both e- cigarettes and traditional tobacco cigarettes.
"E-cigarette use has increased dramatically over the past few years, so observations and passive exposure will no doubt increase as well," said lead author Andrea C. King, PhD, professor of psychiatry and behavioral neuroscience and director of the Clinical Addictions Research Laboratory at the University of Chicago, Illinois, in a release.
"It's important to note that there could be effects of being in the company of an e-cigarette user, particularly for young smokers. For example, it's possible that [it] may promote less quitting," she said.
The investigators note that the findings "underscore the importance" of examining whether e-cigarette exposure should play a part in future policy discussions.
The study was published online May 21 in Tobacco Control.
Cue to Smoke
According to the researchers, 1 in 5 smokers report having used e-cigarettes, which have not yet been approved by the US Food and Drug Administration (FDA).
However, as reported last month by Medscape Medical News, the FDA has proposed rules for regulating the products, including prohibiting their sale to minors.
"Passive exposure to combustible cigarette use has been shown to act as a cue to increase smoking urge," write the investigators.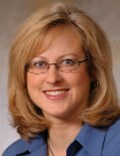 So they were interested in seeing whether electronic nicotine delivery systems (ENDS) could also increase the same desire and urges in young people, which is an area of research that had not been examined before.
A total of 60 young adults (mean age, 25.2 years; 44% women; 40% white, 38% black) were enrolled and then randomly assigned to receive passive exposure to use of either traditional cigarettes (n = 30) or e-cigarettes (n = 30).
All reported a daily smoking habit of 5 to 18 traditional cigarettes (mean daily use, 8.4) and that they were not currently trying to stop smoking. A total of 52% of the participants had tried e-cigarettes in the past.
Abstinence from alcohol and illicit drugs was required for at least 24 hours prior to the study's start, and smoking abstinence was required for at least 2 hours prior. Abstinence was verified by an alcohol breath test and an expired air carbon monoxide reading.
The participants then engaged in a 5-minute task that included talking with a second individual/actor, followed by a 10-minute break, and then a second 5-minute interaction task.
For those randomly assigned to the traditional cigarette group, the secondary person drank water (control cue "to mimick hand-to-mouth behavior") while talking with the participant during the first task session and then smoked an American Spirit or Benson and Hedges cigarette during the second session.
The same setup was used for the e-cigarette group except that the secondary person smoked an NJOY King during the second session. This e-cigarette is visually similar to a traditional cigarette.
Visual Analogue Scale items were used to measure desire for either product at several points before, during, and after the interactions. The Brief Questionnaire of Smoking Urges was also used.
First Evidence
Results showed that exposure to the secondary person's use of either type of cigarette significantly increased the participants' desire for a regular cigarette (P = .01) and increased overall smoking urge (P = .03).
"Whether participants were exposed to someone smoking a combustible or an e-cigarette, the urge to smoke a combustible cigarette was just as high in either condition," explained Dr. King.
"When we retested participants 20 minutes after exposure, the desire to smoke remained elevated," she added.
Exposure to the e-cigarette also significantly increased desire for an e-cigarette (P = .003). However, passive exposure to just the traditional cigarette did not increase desire for an e-cigarette.
In addition, there was no increase in desire for either smoking product during the water-drinking task.
"The results provide the first evidence in a controlled setting that [e-cigarette] exposure may evoke smoking urges in young adult daily smokers," write the investigators.
"With replication, these findings may have relevance for ENDS regulation and policy."
Three of the study authors report no relevant financial relationships. Dr. King and the remaining study author report providing past consultation to the FDA.
Tob Control. Published online May 21, 2014. Abstract
Medscape Medical News © 2014 WebMD, LLC

Send comments and news tips to news@medscape.net.
Cite this: e-Cigarette Use: Monkey See, Monkey Do - Medscape - May 29, 2014.