NEW YORK ― Use of new psychoactive substances (NPSs), including "spice" and "bath salts," is a growing trend among European youth, new research suggests.
In addition, the survey study of more than 3000 young people showed that 73% reported habitually engaged in binge drinking.
Lead author Giovanni Martinotti, MD, PhD, academic lead of the Research Unit on Addiction in the Department of Neuroscience and Imaging at the G. d'Annunzio University in Chieti-Pescara, Italy, said during a press briefing that the rapid emergence of NPSs, plus the Internet quickly facilitating information and substance delivery, represent a serious clinical and public health issue.
"The situation is changing. Heroin is no longer the drug of abuse," said Dr. Martinotti.
"In addition to the development of new substances, or so-called 'designer drugs,' binge drinking is becoming a usual behavior. In fact, that's becoming something we see every day in our patients."
The findings were presented here at the American Psychiatric Association's 2014 Annual Meeting.
Unregulated Compounds
"NPSs, also referred to as 'legal highs,' represent a broad category of unregulated psychoactive compounds, marketed as legal alternatives to well-known controlled drugs," write the investigators.

They note that the 2012 Annual Report of the European Monitoring Center on Drugs and Drug Addiction identified 314 online shops "selling legal highs that would dispatch products to at least 1 EU member state."
"Because of Internet diffusion, there's no longer a need for drug dealers. You can easily buy these substances online," added Dr. Martinotti.
"They're cheaper, you can buy them with a credit card, and the whole thing is anonymous. So you probably won't be prosecuted by the law."
For the current study, the investigators examined data from a representative group of 3023 young people between the ages of 16 and 24 from Italy. Anonymous surveys asked about their knowledge and possible use of a group of NPSs.
"The questionnaire focuses on herbal highs (Salvia divinorum, kratom, ayahuasca, phenethylmines ("fly" compounds, NOBOMe, crystal meth, ice, shaboo), GHB [gamma-hydroxybutyrate] and GHB-like drugs, synthetic cathinones/bath salts (mephedrone), and synthetic cannabimimetics (spice)," write the researchers.
Krokodil was also included. As reported by Medscape Medical News, Krokodil is a flesh-eating street narcotic reported to cause a users' skin to turn scaly and green and eventually rot.
The surveys also asked about any use of alcohol, other drugs, cigarettes, and energy drinks/highly caffeinated beverages and about daily use of the Internet.
Underestimated Problem?
Preliminary data showed that the participants had "a high knowledge" of the NPSs, with 25.2% having heard of bath salts, 19.2% of Salvia divinorum, 18.9% of crystal meth, and 17.8% of Krokodil.
Although only 9.4% of the youth reported knowing about spice, 1% of the total group reported having used the substance at least once. In addition, 2.8% had used bath salts, including mephedrone, 0.8% used Salvia divinorum, and 0.4% used crystal meth.
However, Dr. Martinotti said that the biggest surprise was that so many reported binge drinking habits. "Obviously, they need to set down the bottle."
In addition, 30% of the youth reported frequent use of energy drinks.
Interestingly, "the use of NPSs and binge drinking habits among adolescents and young adults are probably underestimated issues," write the investigators.
"Further research and a constant monitoring are needed in order to determine more effective prevention measures and to improve global health," they add.
Dr. Martinotti reported that further results from the study showed an earlier onset of substance use among today's youth and an increase of psychopathologic consequences.
"That's because the new drugs are more active and they can produce psychotic effects. Yet there is not so much information about long-term consequences of substance abuse," he said.
Cutting-Edge Research
"Chemical dependency is an extremely important area of research," said Jeffrey Borenstein, MD, president and CEO of the Brain and Behavior Research Foundation in New York City.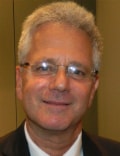 "It's also important to look at the effects of different substances on psychiatric conditions, to look at the issue of dual diagnosis, such as depression or bipolar disorder plus substance abuse," he added.
Dr. Borenstein, who was not involved with this research, was moderator of the press briefing.
"The work that Dr. Martinotti is doing is really on the cutting edge because a lot of research on chemical dependency has been on more traditional substances of abuse. And that's not all that's out there right now," he said.
"It's really important for us as clinicians, and for the general public, to know about these other substances," said Dr. Borenstein, adding that there is still a majority of people in the United States who do not know about bath salts.
"So I'm looking forward to seeing more information as Dr. Martinotti continues his research."
The study authors report no relevant financial relationships.
American Psychiatric Association's 2014 Annual Meeting. Abstract NR7-51. Poster presented May 6, 2014.
Medscape Medical News © 2014 WebMD, LLC

Send comments and news tips to news@medscape.net.
Cite this: Use of 'Legal Highs' Rising in European Youth - Medscape - May 15, 2014.