Older men with early-stage prostate cancer in addition to other illnesses derive no survival benefit from aggressive surgery or radiation therapy.
In fact, such treatment can be harmful and have a negative effect on quality of life, according to a retrospective study published online May 13 in Cancer.
"The argument in favor of nonaggressive management in older men has been based on a common-sense rationale that older, sicker men are more likely to die from other causes than from their low- or moderate-risk prostate cancer," said lead author Timothy J. Daskivich, MD, a Robert Wood Johnson clinical scholar at the University of California, Los Angeles.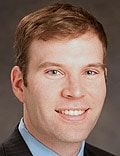 "It was just a smart choice not to get aggressive treatment, which has potentially morbid side effects," he told Medscape Medical News.
"But now we can say that treatment is actually ineffective for men with Charlson scores of 3 or greater. Hopefully, this information will help these patients and their physicians make better treatment decisions," he said.
In previous work, Dr. Daskivich and his team found that men who are sicker or have multiple medical comorbidities at the time of their prostate cancer diagnosis are often overtreated (Cancer. 2011;117:2058-2066).
"They continue to receive surgery or radiation therapy more than half the time, despite a 70% probability of other-cause mortality at 8 years after diagnosis," he said. The medical community need to understand this, he noted.
Despite recommendations against aggressive treatment in this population from the American Urological Association, the European Association of Urology, and the National Comprehensive Cancer Network, comorbidity has not been integrated into treatment decision making because of a lack of data linking comorbidity status and treatment outcomes, Dr. Daskivich explained.
"Now we have the data," he said. "We can use them to make a more scientific recommendation to our patients."
The researchers used the Surveillance, Epidemiology and End Results (SEER) Medicare database to identify 140,553 men 66 years and older who were diagnosed with early-stage prostate cancer from 1991 to 2007.
They used a propensity-adjusted competing-risks regression analysis to compare risk for cancer-specific mortality in men who received aggressive treatment (surgery or radiation) and men who received nonaggressive treatment (watchful waiting or active surveillance).
The men were grouped according to Charlson comorbidity index score.
Prostate cancer mortality was significantly lower in men with a Charlson score of 0, 1, or 2 than in men with a score of 3 or higher (subhazard ratio, 0.85; 95% confidence interval, 0.62 - 1.18).
Although aggressive treatment was beneficial in patients with a Charlson score of 0, 1, or 2, the absolute benefit was small, Dr. Daskivich pointed out.
Table. Absolute Reduction in 15-Year Prostate Cancer Mortality
| | |
| --- | --- |
| Charlson Score | Absolute Reduction (%) |
| 0 | 3.8 |
| 1 | 3.0 |
| 2 | 1.9 |
| ≥3 | –0.5 |
"The difference in cancer mortality between men with modest comorbidity burdens who were treated aggressively or nonaggressively at 15 years was only 4%," he explained. That reduction in risk has to be weighed against the morbidity associated with aggressive treatment, such as impotence and incontinence, he reported.
In addition, "as you increase comorbidity at diagnosis, the benefit of aggressive treatment goes down and down, and reaches a point where it is not effective at all," Dr. Daskivich said.
Results Will Aid Treatment Choices for All Men
These results should help men with no comorbidities make a more rational decision about their treatment. And they have important implications for the rational use of healthcare dollars, he added.
"Early-stage prostate cancer represents 28% of new cancer diagnoses annually. Medical expenditures for prostate cancer in the United States were $2.1 billion in 2007. Even if we help some of these men or a minority of men who are older and sicker avoid unnecessary treatment, we will be saving a lot of wasted healthcare dollars," he said.
Dr. Daskivich stressed that the results of the study are not generalizable to men with advanced disease or higher-risk tumors.
"These data are important for men with lower- or intermediate-risk disease, which comprise 80% of tumors diagnosed annually," he said. "We should be cautious in applying these data to men with higher-risk tumors."
Overtreatment of Indolent Prostate Cancer Widespread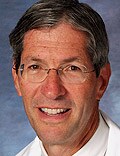 "This study provides information on prostate cancer treatment decision making that incorporates the importance of coexisting medical illnesses," said Marc B. Garnick, MD, Gorman Brothers professor of medicine at Harvard Medical School and Beth Israel Deaconess Medical Center in Boston.
"This group previously highlighted the importance of the Charlson index in prostate cancer treatment decision making, and the current study provides more precision and underscores, again, a rationale to help minimize, or at least objectively address, what has become the widespread overtreatment of indolent prostate cancer, especially in men with more significant competing causes of death," Dr. Garnick told Medscape Medical News.
Counseling patients about their true mortality risk is crucial, he added.
"Physicians must help counsel older men who have medical illnesses to recognize that their cancer does not necessarily need to be treated," he said. "This may even apply to such populations of men with high-grade cancers."
Even in younger men with few to no concomitant medical illnesses, the benefits of aggressive treatment "are hard to discern and, if present, are of limited magnitude," he explained.
Large Datasets an Emerging Trend in Research
Dr. Garnick noted that this study adds to the trend in medicine of relying on analyses of large datasets, as opposed to randomized clinical trials. The emerging trend requires a level of sophistication beyond the training of most physicians.
This approach has a weakness, in that the findings might not be generalizable to an entire population, but just to those whose demographic data are included in the dataset, he explained.
"Nevertheless, the message is clear. Be cognizant of the true risk–benefit when recommending treatment for early-stage prostate cancer," he said.
The study was supported by the National Institutes of Diabetes and Digestive and Kidney Diseases, the American Cancer Society, and the Urology Care Foundation. Dr. Daskivich and Dr. Garnick have disclosed no relevant financial relationships.
Cancer. Published online May 13, 2014. Abstract
Medscape Medical News © 2014 WebMD, LLC

Send comments and news tips to news@medscape.net.
Cite this: Treatment Ineffective in Older, Sicker Men With Early-Stage Prostate Cancer - Medscape - May 15, 2014.