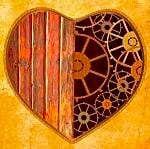 ©Apricotbrandy/Dreamstime.com
London, UK - Born with tetralogy of Fallot, the most common form of cyanotic congenital heart disease, Polly Logan-Banks had surgery at the age of two and yearly checkups at London's Great Ormond Street Hospital until she was 18. Now 26, she says other than "the scar" and her constant breathlessness, she "never really thought about her heart disease much further."
Between the ages of 18 and 25, Polly saw no one about her congenital HD—something absolutely typical of nearly all congenital HD patients, the vast majority of whom are lost to follow-up once they become young adults. As such, Polly and millions like her represent a new and growing phenomenon—young men and women who, a generation or two ago, may never have made it to their twenties. Had she not contracted endocarditis at the dentist last year—a cloud that turned out to have a silver lining—she would still be struggling with day-to-day activities, unaware of the fact that another operation could improve her symptoms and extend her life expectancy.
Congenital HD is the most common congenital disorder in newborns, affecting almost 1% of infants worldwide. In countries where children have access to cardiac surgery, 90% of those affected now survive to adulthood. But although many of these patients will continue to suffer complications—heart failure and arrhythmias being the most common—most of them stop having annual cardiac checkups when they reach 18. In most countries, this is the time when they would transition to adult care but, for numerous reasons, the majority simply stops attending the clinic; when they do see a doctor, it is likely to be a primary-care practitioner who knows next to nothing about congenital heart disease.
We have talked about congenital heart disease as a pediatric disease that we can fix, and there has been the perception that we have cured it, but we haven't.
Also, the heart disease is not the only problem these adolescents face: in common with other kids who have chronic, lifelong diseases, they need advice over and above that which a normal teenager requires: on psychological issues, healthy behaviors, relationships, education, and career choices. In addition, topics such as genetic testing, contraception, pregnancy, and birth are especially important for young women with congenital heart disease. Other key topics include obtaining health insurance, a particular problem in the US and other countries with no state-funded healthcare, and life insurance, as well as making sure patients have realistic expectations about their life expectancy.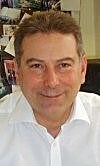 Dr Mike Gatzoulis (Royal Brompton Hospital, London, UK), who heads up what was one of the first grown-up congenital heart disease (GUCH) units anywhere in the world, established by Dr Jane Somerville (London, UK)—and which ironically is facing closure as a result of British healthcare cuts—told heartwire he believes his own profession has contributed to this problem.
"We have talked about congenital heart disease as a pediatric disease that we can fix, and there has been the perception that we have cured it, but we haven't, and this is a fundamental problem. Also, we haven't put what is the most common inborn defect into the main curriculum in medical school: it's a foreign subject, so a GP won't know very much about it," he says.
Dr Barbara Mulder (Academic Medical Center, Amsterdam, the Netherlands), another leading light in the adult congenital HD (ACHD) movement, concurs. "In the early days of surgery, physicians thought patients were cured. It was never expected that adults would have so many residual defects and that they would develop new problems and have long-term complications," she explains.


Now Gatzoulis, Mulder, and other thought leaders in the field, along with patient advocacy groups[1,2,3] and national organizations, are stressing the importance of treating congenital heart disease as a lifelong illness. Crucial to this aim is the successful transitioning of these children—beginning in adolescence or even earlier—from pediatric care into the hands of specialists in ACHD. Over half (55%) of affected patients will require long-term care under an ACHD specialist, while the remainder should at least be seen by a regular cardiologist. And the latter should still be assessed at least once in a tertiary ACHD center, to reassure the patient and family and to decide on a path of care, say Gatzoulis and Mulder.
"To my mind, we should be talking about the process of transition at the moment of diagnosis, before birth," Gatzoulis says. "So you say to the parents, 'There are a lot of things that can help, but this is a lifelong disease and it's all about being proactive about health,'—that's when transition should start. I think most parents value this information: it tells them that a child may need an operation or two but that the child will live a long life and a fulfilled life. Although it's a shock to the system, at the same time it's a positive outlook."
Cardiology organizations, too, are recognizing that this problem needs to be addressed: the European Society of Cardiology issued new guidelines for the management of grown-up congenital heart disease last summer[4], and the American Heart Association issued a scientific statement, just last month, on best practices in managing the transition to adulthood for adolescents with congenital HD[5].
Looming epidemic: Adults with congenital HD outnumber kids
But, as ever, funding and staffing issues are a huge problem. Even in the countries that perform best in the world for taking care of adults with congenital heart disease, there is a big shortage of medical staff specially trained in this field and a struggle to find enough resources to treat these patients properly. The Netherlands currently leads the way in the care of adults with congenital HD, while the UK, Canada, and some other European countries perform reasonably well. The US, by contrast, lags behind for numerous reasons.
Before surgery for congenital heart disease became the norm in industrialized countries, only around 40% of children born with congenital HD survived, and even just 15 to 20 years ago, survival was, depending on complexity of disease, in the range of 70%. Now almost all children survive in developed countries, and this represents a huge future burden of care.

"This is a looming epidemic," says Dr Peter Varga (University of Chicago, IL), who works in a mid-sized ACHD unit in Chicago. "In the US alone, there are a million adults living with congenital heart disease, and they have now exceeded the number of children with congenital HD. But existing resources come nowhere near to catering for the vast majority of these adult patients, which means that 90% are either receiving no care or receiving care in a very haphazard way in clinics or primary-care offices that are woefully unfamiliar with these very complex issues."
Dr Gary Webb (Children's Hospital, Cincinnati, OH), who is considered by many as the one of the "fathers" of ACHD, now works in the US but spent his formative years at the world-renowned Toronto Congenital Cardiac Center for Adults. He is perfectly placed to contrast his recent experiences in the US with his years in the Canadian system.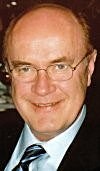 "In Canada, pediatric hospitals will not admit a patient over 18, so when a kid hits this age, he or she must be transferred to adult care; this is seen as normal," Webb explained to heartwire . "We have 20+ years of having a national set of ACHD clinics that collaborate with each other, and there are 15, all located at Canadian medical schools. People are expected to travel large distances, and they will often have regional coordination."
Care in the US for ACHD lags way behind that of Canada, says Webb, although he does point out that the magnitude of the problem is much greater in America, with 10 times the number of people affected there than in his home country. "One major difference is that, in America, pediatricians tend to hang on to their patients much longer than they do in Canada because there is no requirement for them to switch to adult care. The kids tend to get lost in that process because many of them just don't want to go to a pediatrician once they become adults," he says. And although there are some very good ACHD centers in the US—such as at Emory University, Atlanta, GA; the Mayo Clinic, Rochester, MN; the Children's Hospital Boston, MA; and Ohio State University, Columbus—"the US as a whole is poorly served in general," Webb observes.
90% are either receiving no care or receiving care in a very haphazard way in clinics . . . that are woefully unfamiliar with these very complex issues.
Varga, who runs a medium-sized ACHD clinic in Chicago, agrees: "There are around 70 adult congenital HD centers in the US, but maybe a quarter of those see a very large number of patients—about 600 to 1000 per year. Then there are programs like ours, which get 200 to 250 visits a year, and a smattering of smaller programs. But these existing resources cover only around 10% of adults with congenital HD. Costs are staggering, and we are not well prepared."
Another problem in the US is that ACHD clinics are not distributed equally, in geographic terms. "Much of the Midwestern part of the country has essentially no dedicated center addressing this need," says Varga, and Webb adds that many of the large urban areas are not well served either. "Chicago has a huge population and has very little in the way of ACHD care, and the same applies to Los Angeles and New York City," he observes. Varga agrees; even though his own institution and a couple of other medium-sized ACHD programs are based in Chicago, "clearly we don't meet the capacity," he says.
Varga says proper, organized care for adults with congenital HD "would require a kind of centralized planning that Americans are somewhat allergic to. In contrast, in some European countries and in Canada, there has been a very deliberate geographic distribution of these centers."
Should ACHD become a subspecialty?
In some countries, such as the US, there is talk of developing a certification in the subspecialty of ACHD.
Webb isn't too concerned about pieces of paper, however: "I think it's important to have highly qualified people looking after these patients, and how they got to be highly qualified is more important to me than what exams they've passed," he says. "When I was in Toronto, we used to train a lot of ACHD fellows and they would come from all over the world. We would say, "Okay, what are you going to do once you've finished your training here?" and they would say what their primary role was going to be—echo, or the cath lab, or EP—and we would train them with an eye to developing the skills they needed to go back and succeed in their new careers, rather than have a cookie cutter where all the cookies look the same."
It's important to have highly qualified people looking after these patients and how they got to be highly qualified is more important to me than what exams they've passed.
He stresses that the care of these patients requires people with different backgrounds and different interests. "To start with, you need excellent ACHD cardiology and echocardiography, and then you build from there, depending on resources and responsibilities, as you move along. Hopefully, you end up with a big team to handle all the various types of situations that arise: pregnancy management, genetics counseling, heart failure and rhythm problems, and devices and surgery and so on." One thing Webb has grown to admire in his new institution in Cincinnati is the use of nurse practitioners (NPs), "who play a much larger role in adult congenital HD care in the US than they do in Canada," he says.
And in the US, because there are very few mature ACHD clinics, "there are not a lot of jobs out there for doctors, which in turn discourages people from training in the area," Webb observes. "Moreover, there is no funding to train people even if one wanted to set up an ACHD training program."
Through the patient-advocacy group Adult Congenital Heart Association (AHCA), he has helped to establish and lead a "Vision 2020" process, in which "we began to look at what it would take to make high-quality ACHD care available throughout the US by the year 2020," but "this has stalled for the past year while ACHA tried to raise enough funds to get it going again," he laments.
"Business drives everything in the US"
Also key to the disparities between these two North American countries is the nature of funding for healthcare in each place, says Webb. "In the US, business considerations drive everything, and ACHD is near the bottom of the business ladder for cardiology. Things are more organized in Canada. Cardiologists there are more likely to encourage their patients to be followed at adult clinics, whereas American cardiologists will typically be reluctant to allow an ACHD clinic to see their patients—again, business considerations."
In the US, business considerations drive everything, and ACHD is near the bottom of the business ladder for cardiology.
And Varga explains how the insurance-based healthcare system in the US creates yet another major barrier to the care of adults with congenital HD. "Children here are generally covered up to age 18, either by private or governmental insurance programs, although we do have some pediatric patients who are underinsured or have a hard time availing themselves of care." But then, at age 18, "All of a sudden they are out the door and they have absolutely nowhere to go: transition time. This has a major impact and is one of the reasons why 90% of the adult congenital HD population falls through the cracks: the fear of not being adequately covered and the reality of not being adequately covered. There are many factors that play a role in this issue, but there is no doubt that insurance is a major one."
Varga says that patient advocates are working hard to focus attention on this issue, in particular the ACHA. "There is a congressional proposal slowly percolating through the House of Representatives to dedicate resources and attention to adult congenital HD because of the growing impact on the healthcare system in general, but that's going to take a few years."
He is cautiously optimistic that healthcare reform may come to the rescue beforehand: "I'm hoping the limited healthcare reform that has been passed in the US is going to have a major impact, because it has a provision about not precluding insurability based on existing disease. And of course all of these people, by definition, fall into this category.
"Ultimately everything boils down to money," Varga adds. "If Congress dedicated funds to support this effort, I think it would have teeth, it could make an impact. The population of a million adults in the US is growing, because survival is almost approaching 100% into adulthood, and most of these folks are gainfully employed and have a reasonable quality of life, by their own assessment. So outwardly, they are no different than you and me, even with complex heart disease."
The Netherlands leads the way but is "unique in the world"
Mulder, who has been instrumental in the work done in the Netherlands, estimates that of around 30 000 patients in her country with congenital HD, only around a quarter to a third are lost to follow-up. The trick to catching these people, she says, is not to let them go in the first place. "At 18, most children finish school and are moving out of home and going to live on their own. They like to forget their medical past and try to escape. So it is important to immediately make a follow-up appointment, not leave it open, and to have a letter from the pediatric cardiologist."
The Dutch have a national working group on ACHD, and 13 000 of the patients there are tracked in a nationwide database, called CONCOR.
"The folks in the Netherlands have done a great job," says Webb. "They have been very collaborative going back 15 or 20 years and have worked together much better than people anywhere else in the world. In addition, they set up a national registry and have published extensively on this. They should be congratulated for all that they have done, but unfortunately they are unique in the world."
The folks in the Netherlands have done a great job but, unfortunately, they are unique in the world.
There are also some reasonably well-organized systems of adult care for congenital heart disease in Europe outside of the Netherlands, in Belgium, Germany, Sweden, and Switzerland, as well as the UK, says Mulder.
And there has been some progress in the more developed nations in Asia, she notes. "Japan has made a start trying to organize adult settings, and there are fledgling attempts to develop such programs in China and Indonesia." Australia "is more or less organized," and there are some centers in urban areas in the more developed countries in South America, she notes. But in most developing countries, the struggle is still centered on how to improve surgery rates for children with congenital heart disease. "If they are not operated on, they won't survive, so trying to focus on adult care in these countries is premature," she points out.
Both Mulder and Gatzoulis believe the key to good adult care of congenital HD is to have both pediatric and adult facilities on the same site. In the Netherlands, for example, there are four large tertiary referral centers for adults with congenital HD, Mulder explains. While the children and adults are seen in different units, they are usually within the same hospital, "and sometimes, for example in our institution, they see the same specialist but in a different department," she notes.
Gatzoulis—who did a fellowship in adult congenital heart disease under the direction of Webb in Toronto—says: "The model we have here at the Royal Brompton is excellent for transition: we have the whole of congenital HD on a single site: fetal cardiology, pediatric cardiology, and adult congenital HD or GUCH services, plus the institution is heart and lung," so issues such as pulmonary hypertension can be dealt with successfully, he explains. "We integrate with our pediatric colleagues on a daily basis; they come to our meetings and we go to theirs, so there is constant interaction and feedback, and there have been changes in terms of techniques: how early we operate and how we operate to prevent, as much as we can, long-term problems."
Webb agrees. In Cincinnati he is based at the Children's Hospital, which he believes "is the best place to have an ACHD clinic in the American environment." But his institution and Emory University are "to my knowledge, the only two institutions in the US that have been willing to make this commitment to transfer complex ACHD patients to adult care at age 18—something I see as central to the successful growth of the field." A recent study at Cincinnati Children's and one out of Belgium showed that the loss to care of complex patients has been very low, he says, and both of these occurred in places where the ACHD clinic was in the same building as the pediatric cardiology clinics, he notes. And although he acknowledges that this setup is not the norm in Canada, he says that "there is a fixed age of transfer to adult care at age 18 there, so this helps everybody behave in a reasonably consistent fashion."
Back in London, Gatzoulis and colleagues also run "transition clinics" four times a year. "Once patients approach the transition age, which we are flexible about, but in their teens usually, we will see them at least once with our pediatric colleagues and we also have a transition nurse," he explains. And while Polly missed out on such a clinic, she is appreciative of the fact that she was found and is embracing her future with renewed vigor. "When I had my first operation, I was two, and I was in a Great Ormond Street textbook: there was a chapter called 'Polly,' " she recalls. Now in this heartwire article, she feels she has come full circle: "My heart condition is making me 'world-renowned,' among doctors at least."
The patient's story: Polly


London, UK – Polly's brush with endocarditis in 2010 left her hospitalized but brought her back on the radar of congenital HD specialists. In March 2011, five days after undergoing open-heart surgery, which involved a tissue valve being implanted to reduce pulmonary regurgitation following the leaking of her own valve (originally operated on when she was two), Polly was bruised and suffering from a chest infection but happy to talk about what it meant to have been "found" again. Not only is her latest operation expected to improve her symptoms and life expectancy, she also received genetic testing, through which she discovered she has no greater risk of having a child with congenital heart disease than anyone else in the general population, something she describes as a "massive relief."
Polly says that while growing up, she was never really aware that she had heart disease. Both her parents died when she was young, and she was raised by her grandparents, who "tried their best" but didn't really grasp the nature of her condition and were unable to attend appointments with her. "I don't think it was impressed upon me very much how much of my unfitness was due to the heart condition, so all the time I was blaming myself for being unfit. And although she had regular annual checkups at Great Ormond Street Hospital in London, Polly says she does not recall ever receiving any advice on exercise, career choice, relationships, contraception—which, she says, "I didn't realize was an issue"—or any of the subjects that experts now agree should be addressed during adolescence. And although Polly's circumstances were more tragic than most, Gatzoulis says Polly's experiences in terms of the lack of advice she received are "typical."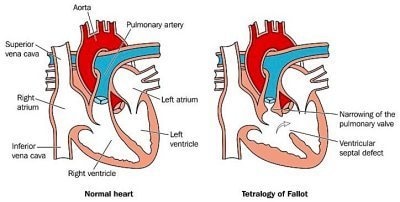 At she was 16, her grandfather died, and at 18, Polly stopped attending the clinic. "I had a big 'what-the-hell' phase in my teen years," she says. "I'd had heart surgery and with my parents dying quite young as well, between the two I just kind of figured my life expectancy was going to be about 40, so I might as well just go out and have a good time. . . . Now I've had the new surgery, and they say, 'You might need to have more surgery when you are 50,' and I'm like, 'That means I'm going to get to 50—that's good, that's progress!' Had it not been for the endocarditis, I'd still be wandering around, out of breath."
During the time that Polly was lost to cardiology follow-up, she did see primary-care physicians, but she says that they never referred to her congenital heart disease. Asked whether her condition has affected her socially, she hesitates before answering. "Maybe it has affected me in terms of friendships, because I was so much slower than anyone else, so whenever we would go anywhere, it was always me lagging behind." And she has had "only one real long-term relationship, and he had Crohn's disease, so it was quite useful, because we both knew there could be medical problems for both of us." Polly works in a sedentary computing role, so her physical condition hasn't really affected her ability to work, she says.
Over the next six to 12 months, the size of Polly's right heart should significantly shrink, and this should markedly improve her symptoms, says Gatzoulis. Asked how she views her future, Polly says: "It would be so awesome to have more breath. Hills and stairs have been my nemesis for many a year."
Training cardiologists in ACHD care
All of the doctors who spoke with heartwire broadly agree that complex congenital HD patients, if they are stable, should be assessed once a year when they reach adulthood. "You need to have a look at the heart and the area of surgery and obtain a complete image of the great vessels," says Mulder, adding that, in terms of the long-term complications to expect, there are particular defects associated with specific types of congenital HD. For example, there are "a large spectrum of arrhythmias" that can occur, which can be treated with medication, ablation, or device implantation.
Webb explains: "There are a number of different types of tests that are done, with differing frequencies. Typically, patients have an ECG, and other tests include chest X-ray, echocardiogram, exercise test, MRI, a panel of blood tests, and a Holter monitor, among others. In Toronto, we built a computerized template so that every patient with a certain diagnosis would have a menu of tests that could then be reviewed with the patient at each visit and modified as appropriate."
For those whose disease is not severe enough to warrant continual assessment at an adult congenital HD unit, Mulder says these patients should at the very least see a general cardiologist periodically. This will become even more important in the future, as more and more congenital HD patients live longer and longer, and the problem of acquired heart disease is added to the mix.
Without a doubt, general cardiologists will need to be better educated on the subject of congenital heart disease in years to come, say the experts, but they admit this is no easy task. "Historically, the main way to learn about congenital heart disease was to see these patients, typically in the outpatient setting, during one's training," says Webb. "In Canada, there has been the opportunity for people to be exposed to congenital HD patients for the past 20 years, but in the US, few cardiology trainees see congenital HD patients because the clinics have not been organized and care has been dispersed.
"In my opinion, future learning will be over the internet," says Webb, who is holding a large ACHD course in Cincinnati in June in which seven successful teams from North America and Europe will present a total of 63 cases with a focus on learning; it will be posted online. "That said, cardiologists will only be willing to allocate so much time to this type of education," he observes. "Those of us working in the field will need to partner with those folks to identify the most effective way for them to meet their needs given the limited time available."
None of the doctors interviewed had any conflicts of interest.
Heartwire from Medscape © 2011 

Cite this: Lost in transition: The looming epidemic of grown-up congenital heart disease - Medscape - Apr 12, 2011.