NEW YORK ― Cannabis use in college students with psychiatric disorders is high and appears to have a significantly greater negative impact on function in this population, new research suggests.
Investigators at Brown University in Providence, Rhode Island, found that almost 25% of college students being treated for a mental illness also abused cannabis, which was linked to significant functional impairment and a greater likelihood of medical leave from school compared with their counterparts who used cannabis but did not have a mental illness.
"These findings suggest cannabis use was associated with increased impairment in function and an increased risk of being on medical leave. Even though this was not a substance abuse clinic, a large number of patients had comorbid substance use disorders. In fact, nearly half of the patients with bipolar disorder also had a cannabis use disorder," lead investigator Meesha Ahuja, MD, said at a press briefing here at the American Psychiatric Association's 2014 Annual Meeting.
High-Risk Age
Most major psychiatric and substance use disorders commonly begin, and are very prevalent, in young adulthood, said Dr. Ahuja. She added that during the past decade, the number of college students presenting for psychiatric care has increased dramatically. Likewise, rates of cannabis use have also increased.
Finally, she noted, the concomitant use of cannabis and other substances in young adults with psychiatric disorders has been linked to poor outcomes, including increased symptomatology and hospitalization, poor treatment adherence, and increased treatment resistance.
Dr. Ahuja also pointed out that cannabis is widely used on college campuses, and the move toward decriminalizing it will make it even more widely available.
However, despite its widespread use by youth, there is no research examining the impact of cannabis on the scholastic or general functioning of college students in psychiatric care.
To look at this, the investigators conducted a cross-sectional study from the Young Adult Behavioral Health Program at Rhode Island Hospital, which receives psychiatric outpatient referrals from 8 colleges in the state.
The charts of 113 young adults (79% white; 67% female; mean age, 21 years) with a primary non–substance use diagnosis were reviewed.
The data included demographic variables, psychiatric diagnoses, including substance abuse and/or dependence diagnoses, student standing (medical leave vs active student), and functional impairment, assessed using the Global Assessment of Functioning (GAF), a 100-point scale with higher scores indicating higher functioning.
Combination Therapy Needed
The results revealed that 24% of the study sample had a cannabis use disorder, 18% had an alcohol use disorder, 4% had polysubstance abuse, and 3% abused cocaine. In addition, the average GAF score was 63.8.
Overall, 25% of the study sample was on leave from college. However, the investigators found that those with cannabis use disorder were significantly more likely to be on leave compared with their counterparts who did not have a cannabis use disorder ― 46% vs 13%.
In addition, those with cannabis use disorders had a statistically significant lower GAF compared with those without cannabis use disorders ― 56 vs 66 (P < .01). The investigators also found that 47% of students diagnosed with bipolar disorder also had a cannabis use disorder.
Interestingly, said Dr. Ahuja, alcohol use disorder was associated with a lower GAF score, and it was not associated with medical leave.
These findings, she said, suggest the need for a therapeutic approach that combines substance use and psychiatric treatment, which "should be easily accessible to college students throughout the country.
"Additionally, awareness about cannabis and its relationship to decreased functioning and the risk of worsening or contributing to psychiatric symptoms should be raised," Dr. Ahuja added.
Legalization Dangerous?
Commenting on the study, press briefing moderator Jeffrey Borenstein, MD, president and CEO of the Brain and Behavior Research Foundation in New York City, said he thought the study was important and that it highlights the potential risks associated with cannabis use.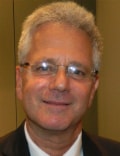 "Marijuana use is associated with risk not only in people who are in treatment for psychiatric conditions but also for those who are not in treatment. My concern with the move to legalize marijuana is that it may encourage more people to experiment with marijuana, and that may be dangerous for them," said Dr. Borenstein, who is also chair of the American Psychiatric Association's Council on Communications.
"The law to legalize marijuana is 21 and above, and the average age in this study was 21 ― which means there are a number [of study participants] younger than that. That said, we don't want people who use [cannabis] to be sent to jail; we want them to get treatment, and I think this type of research is extremely useful to help form policy on a medical basis," he added.
Dr. Ahuja and Dr. Borenstein report no relevant financial relationships.
American Psychiatric Association's 2014 Annual Meeting. Abstract NR7-1 Presented May 6, 2014.
Medscape Medical News © 2014 WebMD, LLC

Send comments and news tips to news@medscape.net.
Cite this: Cannabis Abuse Rife in College Kids With Mental Illness - Medscape - May 08, 2014.