What's the Statute of Limitations for Nonsterile Bed Linens?
News of a deadly fungal infection at the Children's Hospital of New Orleans between August 2008 and July 2009 leaked gradually, beginning with an academic journal article that didn't identify the actual hospital, to a local television station that acted on a tip and did, and finally to the broader media, including the Times-Picayune[3] and the New York Times.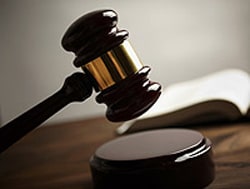 As a result of the 11-month outbreak, five children at Children's Hospital of New Orleans died of mucormycosis, an often lethal infection caused by a fungus found in dirt and decaying organic matter -- and nonsterile bed linens. To date, families of three of the children have filed suits against the hospital and the hospital's linen supplier, among others. One of these cases was settled out of court, but the two remaining suits have run up against restrictions in the Louisiana Medical Malpractice Act of 1975, according to a report in Nola.com, the online news site of the Times-Picayune.[3]
The hospital has pushed to have the suits -- including the one that was resolved out of court -- considered under this statute, because it imposes a three-year statute of limitations for filing a medical malpractice claim, and none of the three suits met this deadline.
But plaintiffs have put forth a different argument: "[E]xposing children with weakened immune systems to a deadly fungus was general negligence on the part of the hospital administration, not medical malpractice by a doctor." The distinction is important because in cases of general negligence, plaintiffs may file a claim within one year of the injury -- or within one year of learning about it. A successful claim of general negligence also avoids Louisiana's $500,000 damages cap.
Thus far, judges have sided with plaintiffs' arguments in two of the three original cases: the one that was settled out of court, and one other. If other judges rule similarly and uphold claims of general negligence, "that could open the hospital to claims beyond the three-year medical malpractice deadline and possible damages exceeding a half-million dollars."
Medscape Business of Medicine © 2014 WebMD, LLC

Cite this: New Tactic to Keep Tort Reform; Deadly Hospital Linens; More - Medscape - May 15, 2014.