NEW YORK ― During an impassioned speech in a packed room of more than 10,000 mental health professionals, Vice President Joseph Biden highlighted the urgent need for more general, child, and Veterans Affairs (VA) psychiatrists in the United States.
"We need you more than ever. And quite frankly, we need more of you than exists today," Biden told delegates attending the American Psychiatric Association's (APA's) 2014 Annual Meeting.
Still, he voiced optimism that important things are finally happening to improve the mental health field. He called last year's passage of the "final rule" of the Affordable Care Act (ACA) "a major victory" and noted that a large sum of money was secured in the fiscal year 2014 omnibus appropriations bill for mental health initiatives.
Among other things, this money is earmarked for the training of more community mental health professionals.
"At a time when you can't get anything passed in the United States Congress, this year we secured an additional $115 million for mental health," said Biden, adding that he announced a plan last year for $100 million in additional funding to expand community health centers.
"It's not enough, but finally the train is leaving the station. It's a long, hard battle. But the truth of the matter is, things are beginning to change," he said.
New Funds for Mental Health
Biden delivered the William C. Menninger Memorial Convocation Lecture, after being introduced by former congressman Patrick Kennedy, a long-time advocate for mental health care.
During his speech, Biden noted that fewer than 40% of adults who need psychiatric services receive treatment. And only approximately half of children with mental health problems receive needed help.
He added that a top reason for these numbers is that individuals do not know where to go. In addition to the $115 million in new US Department of Health and Human Services funding for fiscal year 2014, the $100 million that Biden announced last year is specifically designated for increasing access to mental health services.
This includes $50 million to establish or expand services in 200 community health centers and another $50 million toward financing the construction or expansion of facilities in rural areas.
"Community Health Centers can use these new funds, made available through the Affordable Care Act, to hire new behavioral health professionals, add mental health and substance use disorder services, and employ team-based care models," according to a release from the White House Office of the Press Secretary.
In addition to the strong need for general psychiatrists, Biden stressed the need for child and adolescent psychiatrists. He noted that research has shown that half of all mental health problems show their first signs before a child reaches the age of 14 years, and that 75% of these problems show first signs before the age of 24.
He also noted that 300,000 men and women in the armed forces come home from Iraq and Afghanistan with posttraumatic stress disorder and other "invisible wounds that are as profound as physical wounds."
Brain Initiative
Although the VA has increased spending on mental health services by 42% since the Obama administration took office, more is needed to expand their services, including suicide prevention programs, said Biden.
"Government has a truly sacred obligation to prepare and equip those we send into harm's way and care for them when they come home," he said.
"And that not only includes caring for them individually, but it includes investing in science and research and expanding our knowledge of the only unchartered territory on earth: the brain."
The Brain Research through Advancing Innovative Neurotechnologies (BRAIN) Initiative was first announced by President Obama in April 2013 and was launched with a budget of approximately $100 million. It was created to increase understanding of the human brain in order to find new ways to treat, cure, and possibly prevent brain disorders.
"We're on the cusp of astounding possibilities, not just for mental illness but also Alzheimer's disease, epilepsy, autism, and more," said Biden.
"The brain…this is our frontier. And I believe this is a transformative moment in medicine," he said.
He ended his talk by thanking the mental health care professionals in the audience for their expertise and dedication, and noted that they are "at the epicenter of the kinds of changes that need to happen."
"A lot of people need you. The country needs you."
APA Reacts
APA president Jeffrey Lieberman, MD, said in a release that he was "delighted" that Biden accepted the organization's invitation to speak at its meeting.
"The vice president has been an ardent advocate for improved mental health services, the elimination of stigma, and increased research on mental illness," said Dr. Lieberman.
"It was a rare honor to hear Mr. Biden say this with the true passion that he so clearly feels," added incoming APA president Paul Summergrad, MD, in the same release. "We are grateful for the support of the vice president and the administration for making sure that mental health care occurs for all who need it."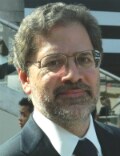 David Fassler, MD, treasurer of the APA, told Medscape Medical News that he was pleased and inspired by Biden's talk.
"He speaks from the heart and clearly knows many people who have wrestled with mental health issues," said Dr. Fassler.
"He also spoke about all the people who do not receive the care that they need and how the majority of mental illnesses really start in adolescence or early adulthood," said Dr. Fassler, who is also a child and adolescent psychiatrist in Burlington, Vermont.
"I believe we can help almost all the kids that come to see us. We might not be able to cure everything, but we can significantly reduce the extent to which mental illness interferes with their lives."
However, the vice president noted that the shortage of child psychiatrists is particularly acute. "We have about 8000 right now and need about 30,000," said Dr. Fassler.
Still, he added that "across the board," the Obama administration has been in sync with many of the APA's issues.
"It's nice to have a friend in the administration who is trying to advocate when possible. Clearly, it's nearly impossible to get anything done in Washington these days. But I think mental health is a bipartisan issue," he said.
"So I'm cautiously optimistic about legislation introduced from both Republicans and Democrats. The forces are starting to come together so that we can make some significant progress in terms of enhanced funding and increased access to care."
He said that he believes the administration and members of congress will support increased recruitment into the VA system through loan repayment programs. But he noted that there are also challenges in filling mental health care positions in correctional and rural settings.
Although there are telepsychiatry and consultation/integrative programs with pediatrics and primary care, "the bottom line is that we need more people."
Dr. Fassler suggested that ways the administration and congress could combat this include expanding all loan repayment programs to provide funding for training and lowering administrative barriers to practice.
"It's important to make sure that mental health and substance abuse treatments are fully integrated into the emerging systems of care, the Accountable Care organizations," he said.
American Psychiatric Association's 2014 Annual Meeting. William C. Menninger Memorial Convocation Lecture, presented May 5, 2014.
Medscape Medical News © 2014 WebMD, LLC

Send comments and news tips to news@medscape.net.
Cite this: 'Desperate' Need for More Psychiatrists, VP Joe Biden Says - Medscape - May 06, 2014.