NEW YORK ― Ingredients in sexual enhancement products advertised and sold online are associated with several serious psychoactive effects, new research shows.
A review of 108 Web sites and other online resources showed that the most common of these products contained the active ingredients yohimbine, maca, ginkgo biloba, and/or horny goat weed. These 4 substances were linked to the induction of anxiety, panic, mood changes, hallucinations, and/or addictive behaviors.
"There are different compounds that have sexual enhancement properties, but they can also have psychiatric effects, such as acting as a stimulant or predisposing someone for a manic episode," Giovanni Martinotti, MD, PhD, from the Department of Neuroscience and Imaging at the G. d'Annunzio University in Chieti-Pescara, Italy, told Medscape Medical News.
The researchers note that they wanted to raise public awareness about the adverse effects of these products, most of which are not regulated. In addition, they suggest that clinicians should ask their patients about use, especially because additional adverse reactions can occur when mixed with psychiatric medications.
"The possible impact on population health, particularly among subjects with psychiatric disorders, who are usually at risk for sexual dysfunction, may be significant," they write.
The results were presented here at the American Psychiatric Association's (APA's) 2014 Annual Meeting.
Drastic Increase in Use
Use of herbs and supplements has "drastically increased" during the past few years, note the investigators.
"Indeed, various sexual enhancer products, labeled as 'herbal' or 'all natural' and claiming to improve sexual stamina and enlarge penis size, have become increasingly popular," they write, adding that this is largely due to being readily available over the Internet.
"This phenomenon…represents a serious challenge from a clinical and a public health perspective."

Between February and July 2013, the researchers used Google to search 108 English and Italian Web sites, including e-commerce sites, e-newsgroups, chat rooms, and online video channels. They also used the Global Public Health Intelligence Network, which is described as a secure online "warning system" that monitors media reports in 6 languages.
After the most common sexual enhancement products were identified, the PubMed and PsycInfo databases were used to search for reported psychological and pharmacologic side effects.
Results showed that the products that had the most significant psychoactive properties were yohimbine, maca, horny goat weed, and ginkgo biloba.
Yohimbine, which can be extracted from a variety of plants and blocks alpha-2 adrenoceptors at both the pre- and postsynaptic level, is advertised as a treatment for erectile dysfunction, as a sexual performance enhancer, and as a weight loss and bodybuilding supplement.
However, it is also associated with the adverse effects of anxiety and agitation, as well as gastrointestinal distress, hypertension, and tachycardia.
Uncontrolled Availability
Maca (Lepidium meyenii) is a Peruvian plant that has been used as an energizer and to treat infertility and sexual dysfunction ― but it also contains a tetrahydro-beta-carboline acid, which may play a role in increasing craving and addictions.
Horny goat weed has been associated with hypomanic symptoms, as well as tachyarrhythmia and vasculitic rash.
Ginkgo biloba, which has been used especially for memory enhancement and improved blood flow, may cause bleeding even in healthy individuals. It can also cause problems when interacting with other medications, including decreasing the effects and adverse events of alprazolam and citalopram and increasing the effects and adverse events of clozapine, olanzapine, fluvoxamine, and methadone.
"It may also determine hypomanic symptoms when taken together with St. John's wort, fluoxetine, and melatonin," write the researchers.
They found that another commonly used enhancement product was elk or deer velvet antler, which has been shown to be associated with chronic wasting disease, an infectious neurodegenerative disease.
The uncontrolled availability and use of these products "represents a serious issue from both a clinical and public health point of view," the investigators write.
"This is an issue that psychiatrists, especially, have to take into account," said Dr. Martinotti, adding that patients should be asked specifically whether they take these types of products.
"Large parts of the population are not thinking that these are pharmacologic agents, but they are. So ask if patients are taking natural, nonprescribed products and if they got them off the Internet."
The investigators note that more research is now needed, as are prevention programs.
"This new trend needs to be extensively studied and monitored in order to acquire essential knowledge and understanding at a global level," they write.
Disreputable Companies
Philip R. Muskin, MD, chair of the Scientific Program Committee for the APA meeting, told Medscape Medical News that when individuals buy what they think are just simple herbs or supplements online, they may unwittingly be getting products that contain sildenafil or other phosphodiesterase inhibitors.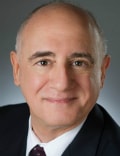 "If you have certain medical illnesses, there can be real issues. If you take one of these sexual enhancers and it turns out that there's sildenafil in it and you happen to take nitrates, your blood pressure drops," said Dr. Muskin, who is also a professor of psychiatry at Columbia University Medical Center in New York City.
"Also, one of the issues that we've become aware of is that some of the companies that produce these alternative products are not as reputable as others."
He noted that if a female patient asked him for advice on what to take for sexual problems for herself or her partner, he would probably suggest the use of lubricants that are "mildly irritating" but that increase blood flow.
"But if she said, 'I saw some sites saying I can get products from Canada that are supposed to be great,' I'd say, 'I wouldn't take that,' because these are unregulated businesses and there have been concerns about other effects. Plus, in some of these things, they're putting in synthetic hormones," said Dr. Muskin.
"I'd say that if you got to an herbalist or decide to buy online to enhance anything, make sure to know what you're getting," he said.
When asked about the ingredients discussed in the current poster, Dr. Muskin noted that he was not too worried about gingko biloba but had definite concerns about yohimbine.
"Although yohimbine does in fact enhance sexual desire in some instances, it comes at a really big price. And that price is that it is a panic inducer. It can make you have a panic attack, which is not at all good for the situation."
The study authors report no relevant financial relationships.
American Psychiatric Association's 2014 Annual Meeting. Abstract NR4-44. Presented May 4, 2014.
Medscape Medical News © 2014 WebMD, LLC

Send comments and news tips to news@medscape.net.
Cite this: Online Sex Supplements Linked to Serious Psychoactive Effects - Medscape - May 05, 2014.