NEW YORK ― More on the Diagnostic and Statistical Manual of Mental Disorders, Fifth Edition (DSM-5), translational science, memory and the aging brain, mental illness in youth, and even a few celebrity sightings are among the promised attention-grabbers at this year's American Psychiatric Association's 2014 Annual Meeting.
This year's meeting will take place in New York City and will include more than 450 scientific sessions and more than 1000 abstracts. In an interview with Medscape Medical News, Philip R. Muskin, MD, the chair of the APA's Scientific Program Committee for 2014 and 2015, provided a "what's hot" overview of the meeting to help guide conference attendees.
Even though the hotly debated DSM-5 was released last year, several sessions are planned to answer remaining diagnostic questions.
"It's not finished yet. There is so much to learn yet about DSM-5," Dr. Muskin said.
"I would encourage people who are interested particularly in the neurocognitive and neurodevelopmental areas, where there's been a good deal of change in the diagnostic classifications, to go to these sessions," said Dr. Muskin, who is also professor of psychiatry at Columbia University Medical Center in New York City.
He added that a brand new study guide to the DSM-5 will be available at the meeting.
Nobel Prize–Winner
Dr. Muskin noted that many of the sessions will follow the theme of this year's event: changing the practice and perception of psychiatry.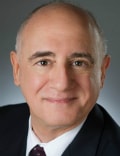 "It's looking at, what do we know from science that helps us understand what we do as practitioners every day in a better way? Or, the sessions try to answer where something will lead ― even if it's not practically useful at this moment," he explained.
He noted that a program he is especially looking forward to will be a presentation on memory and the aging brain by Nobel Prize–winning psychiatrist Eric R. Kandel, MD.
"This is brand new research on dopamine and how the dopamine system in snails works to preserve memory. This is the beginning of work that may someday lead to the treatment of memory disorders," said Dr. Muskin.
"It's benchwork that can help us change the practice of psychiatry."
He also recommended a session on Monday featuring Jonathan A. Javitch, MD, PhD, professor of experimental therapeutics in psychiatry and professor of pharmacology at the Columbia University College of Physicians and Surgeons. Dr. Javitch will be discussing G protein–coupled receptors ― and why psychiatrists should care.
"It's basically talking about the physical chemistry of these receptor sites on the brain. It's the molecule on the synapse where the neurotransmitter fits in, what happens when it fits in, what it tells us about how drugs work, and eventually how we might create drugs that truly make the changes we want," said Dr. Muskin.
He noted that other important presentation topics throughout the 5-day event will include advancements in addiction research by director of the National Institute of Drug Abuse (NIDA) Nora Volkow, MD, and new information about the neurobiology of Rett syndrome.
Mental Illness and Pregnancy
Dr. Muskin added that treating psychiatric illness in patients who are pregnant is another important subject area because "it's something we face every day."
"This is a tremendous problem. Some women truly need to be treated with medications for depression or psychosis or mania. So what can you do when they're pregnant? We invited Kim Yonkers from Yale, who is probably one of the leading experts in the world, to come and talk about this," he said.
"Another area I think is very important is the approach to youth mental health. How do we address prodromal symptoms, when the adolescent doesn't really meet the criteria fully for a psychiatric illness? What we do in terms of the social support and pharmacologic support, if necessary?"
Patrick McGorry, MD, PhD, psychiatrist and professor of youth mental health at the University of Melbourne, Australia, will give a lecture addressing these issues titled, "Youth Mental Health: The Case for Transformational Reform in Mental Health Care."
There will also be a "very robust military track" at this year's meeting, reported Dr. Muskin.
"We have something like 33 to 35 sessions about this, including ones on sexual trauma in US military women, of course post-traumatic stress disorder [PTSD], the use of comfort animals in helping returning vets, and management of the difficult service member."
The meeting's ethics track, although not quite as big as the military track, will include 15 sessions on topics such as outpatient treatment, Kendra's Law, and mental illness and firearms.
"There's also a session discussing the limits of autonomy in terms of coercion and capacity. What are the ethics of putting somebody in a hospital against his will?" asked Dr. Muskin.
In addition, past APA president Herbert Pardes, MD, will be leading a 2-part, full-day symposium on advances in research. APA president Jeffrey Lieberman, MD, will be the keynote speaker, and sessions will include talks on integrating general and behavioral health, neuroimaging, the delivery of psychiatric service, and the impact of maternal depression on children.
"Presenters will discuss how research translates into clinical practice for today and for the future," notes the APA in their program description.
Celebrity Sightings
This year, several celebrities will be presenting. On Sunday, actor Alan Alda will join Dr. Lieberman and Dr. Kandel to discuss the impact that science and the media have on psychiatry and how this will influence the future of mental health care.
Alda, who is best known for his portrayal of the character Hawkeye Pierce on the TV show "M*A*S*H*," also hosted the PBS series "Scientific American Frontiers" for 11 years. He also hosted the show, "Brains on Trial," in 2013, and has won the National Science Board's Public Service Award for his efforts in broadening the public's understanding of science.
In addition, vice president Joe Biden will deliver the William C. Menninger Memorial Convocation Lecture on Monday afternoon at the Javits Convention Center. Live streams will be playing on remote monitors in all of the meeting facilities.
"We know that his interest has been in returning veterans and PTSD. We don't know exactly what he's going to discuss, but I think it's a fabulous thing for the meeting to hear an important American official talk about mental health," said Dr. Muskin.
And the actor Joe Pantoliano, from The Matrix and "The Sopranos," will be presenting his documentary, No Kiddin? Me Too!, on Tuesday night, followed by a discussion with APA president-elect Paul Summergrad, MD. According to Pantoliano, the documentary was created to "educate souls everywhere to stomp the stigma of mental illness."
All Work, No Play, No Good
Dr. Muskin added that although all 5 days are packed with presentations, attendees should take some time to get out and see the city.
His top recommendations include walking over to the Museum of Modern Art (MOMA) or the Guggenheim Museum, visiting the American Museum of Natural History, and getting some sunshine at Central Park.
"If you've never been to New York before and all you do is go to the meeting, that would be terrible. Walk over to the High Line; or the Intrepid Sea, Air, and Space Museum is just a short walk from the Convention Center."
As for a dining option close to the convention hotels, he suggested Becco for "really good food and all the pasta you can eat!"
Or, "for a true New York experience, get on a subway and go to the Lower East Side to Katz's Delicatessen." This deli, known for huge sliced pastrami, turkey, and corned beef sandwiches, was featured prominently in the movie When Harry Met Sally.
Overall, Dr. Muskin said he hopes that clinicians who come to this year's meeting "take away the fabulous breadth of what we call psychiatry." In other words, psychiatry is not only sitting in an office and talking to patients, or only prescribing medication, or only conducting research. Instead, all of these parts work together for the good of the field.
"For mental health care professionals and trainees, the take-home message of the meeting is that what we do and how we're seen has changed. We are not 'the other specialty.' Psychiatric illness is medical illness," he said.
The American Psychiatric Association's 2014 Annual Meeting will run from May 3 through May 7. All events are listed on the association's Web site.
Medscape Medical News © 2014 WebMD, LLC

Send comments and news tips to news@medscape.net.
Cite this: What's Hot at APA 2014? - Medscape - Apr 30, 2014.