ORLANDO, Florida ― Smoking cigarettes, even for a short time, is associated with a significantly lower quality of life (QoL), new research suggests.
A review of 54 studies that assessed QoL in relation to smoking showed that taking up smoking even for a brief duration was associated with lower physical, mental, and social functioning and increased depression.
"The message is important to get across to clinicians and to smokers and may help people quit," lead author Matthew Goldenberg, DO, from Banner Good Samaritan Medical Center, Phoenix, Arizona, told Medscape Medical News.
"We are trying to change the perception that our patients with mental illness or co-occurring addictions have about smoking. They feel that smoking actually helps their nerves and calms them down, when in fact it actually has a negative impact on their quality of life, even if they've been smoking for a few weeks or months," he added.
Dr. Goldenberg presented the study here at the American Society of Addiction Medicine (ASAM) 45th Annual Medical-Scientific Conference.
First QoL Review
QoL has become an important measure of outcomes across all medical specialties, both in research and clinical settings, but there has been no critical review of the research pertaining to quality of life in smokers, he said.
To address this research gap, the investigators reviewed 54 studies obtained from PubMed, Medline, PsychINFO, and the Cochrane Database of Systematic Reviews through 2013.
All studies incorporated QoL measures in smokers and used the following scales to define QoL:
Short Form 36 Health Survey (SF-36)

World Health Organization Quality of Life Scale (WHO-QoL)

Smoking Cessation Quality of Life questionnaire (SCQoL)

Clinical COPD Questionnaire (CCQ)
The review showed that low QoL and depression were associated with higher odds of smoking initiation and lower odds of successful smoking cessation.
Other findings included the following:
Teens who smoked had more physically and mentally unhealthy days and days in which their activity was limited compared with teens who did not smoke (P < .01 for all).

Low QoL was linked to higher odds of smoking in both females and males (P < .001).

QoL scores were lower among those who started smoking, as reflected on subscales of mental health, health outlook, general health perceptions, vitality, and social function, compared with nonsmokers (P < .05). These differences were more pronounced for females, except for physical functioning.
The review also showed that the more people smoked, the worse their QoL. This also held true for caregivers and others who were around the smokers for long periods, likely because of secondhand smoke, Dr. Goldenberg said.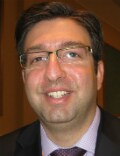 Many of the studies in the review showed that smokers had lower physical activity scores and that social functioning was negatively affected by smoking.
One study revealed that heavy smokers scored lower than the 36th percentile of adults in the United States on mental health dimensions. Another prospective cohort study found the negative relationship between smoking and QoL to be associated with worse clinical outcomes, including increased morbidity and mortality.
When people quit smoking, the review results consistently showed that their general health improved significantly (P = .01), as did overall QoL.
Domains that specifically improved in quitters included physical function, role function, pain, general health perception, vitality, social function, self control, and mental health (P < .02 for all).
"I think the most important thing from our review of smoking cessation studies is that quitting smoking significantly improves quality of life. We feel that this needs to be highlighted to all patients, and people in general, who smoke," Dr. Goldenberg said. "The positive effects of quitting on quality of life are impressive."
Association or Effect?
Commenting on this study for Medscape Medical News, Margaret Chisolm, MD, from the Johns Hopkins University School of Medicine, Baltimore, Maryland, agreed that there is a relationship between smoking and QoL.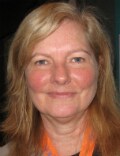 "But whether it's the smoking that causes the poor quality of life or whether it's the comorbid psychiatric problems that are causing the poor quality of life, it's hard to say," Dr. Chisolm, who was not part of the study, said.
Dr. Chisolm agreed that many patients with psychiatric illness believe that smoking calms them, and she added that there is some truth to that perception.
"Smoking is a great anxiolytic. In fact, MAO [monoamine oxidase] inhibitors, a type of antidepressant, have some activity in cigarette smoke. So smoking makes you feel good and is relaxing. But I think the resulting poor quality of life is an association, I don't think it's an effect," she said.
Dr. Goldenberg and Dr. Chisolm report no relevant financial relationships.
American Society of Addiction Medicine (ASAM) 45th Annual Medical-Scientific Conference. Poster 1. Presented April 11, 2014.
Medscape Medical News © 2014 WebMD, LLC

Send comments and news tips to news@medscape.net.
Cite this: More Smoking Equals Lower Quality of Life - Medscape - Apr 22, 2014.