Researchers have developed and validated a new scoring system to gauge the severity of delirium in hospitalized patients. It's based on the Confusion Assessment Method (CAM), a standardized, validated measure that is widely used to screen for the presence of delirium but not its severity.
In 2 independent cohorts of older adults, the CAM-S had "strong psychometric properties and strong associations with important clinical outcomes," the researchers report.
The CAM-S is ready for use in the hospital and research settings, Sharon K. Inouye, MD, MPH, professor of medicine, Harvard Medical School, and director, Aging Brain Center, Institute for Aging Research, Hebrew SeniorLife, in Boston, Massachusetts, told Medscape Medical News.
"The CAM (short form) is already widely used in clinical practice, and the CAM-S is merely a modified way to score it," she explained. "The CAM-S takes less than 5 to 10 minutes to complete and should be scored based on brief cognitive screening.
"I would recommend the CAM-S short form for clinical practice," she added. "However, the CAM-S long form should be used in any research study," Dr. Inouye advised.
Dr. Inouye and colleagues describe development and validation of the CAM-S in an article published online April 14 in Annals of Internal Medicine.
Serious, Costly, Potentially Preventable
They note that delirium in older hospitalized patients is a "common, serious, costly, and potentially preventable condition." It has garnered increased attention in recent years, given reported hospital-associated death rates of 25% to 33% and a cost to the United States of more than $182 billion in 2011.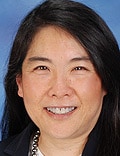 Dr. Inouye and colleagues used the 4-item short-form CAM algorithm and the 10-item long-form CAM algorithm to develop a short-form and long-form CAM-S delirium severity score.
They validated the CAM-S scores in 2 independent cohorts: 300 patients aged 70 years or older scheduled for major surgery and 919 medical patients aged 70 years or older.
For the CAM-S short form (scored 0 to 7, with 7 the most severe), a difference of 3 or more points in the median separates delirious from nondelirious patients in both cohorts, with no overlap in their interquartile range, the researchers say.
The same relationship is seen with the CAM-S long form (scored 0 to 19), with a 6-point difference in median values separating delirious from nondelirious patients in both cohorts, with no overlap in interquartile ranges.
The CAM-S has good psychometric properties, high interrater reliability, and "most important," strong association with important clinical outcomes related to delirium, the researchers say. Increasing scores on the CAM-S were associated with increased time spent in the hospital and a greater likelihood of functional and cognitive decline, nursing home placement, and death at 90 days.
Filling a Gap
Delirium in hospitalized older adults remains "underdiagnosed and undertreated," note the coauthors of a linked editorial.
"Although the cognitive deficits that characterize delirium clearly present along a gradient of severity, we have few useful clinical tools that are simple to administer and directly address the question, 'How bad is this patient's delirium?'" write Kathryn J. Eubank, MD, and Kenneth E. Covinsky, MD, MPH, from the University of California San Francisco and San Francisco Veterans Affairs Medical Center.
They suggest the short form of the CAM-S may be particularly useful for clinicians and researchers because of its ease of use and how it guides clinicians to consider the 4 core elements of delirium in their patients (acute onset or symptom fluctuation, inattention, disorganized thinking, and altered level of consciousness).
An advantage of the short-form CAM-S, they say, is that it does not give greater severity weight to hyperactive delirium features (such as hallucinations, agitation, or hypervigilance) than to hypoactive features (such as psychomotor retardation, increased sleep, or inattentiveness), which is the more common type of delirium in older adults. "This advantage is crucial to its use in monitoring clinical response to treatment and in research testing interventions for the prevention and treatment of delirium," Dr. Eubank and Dr. Covinsky say.
"The CAM and CAM-S take us back to the core skills of medicine because their elements can all be assessed through focused conversations with patients. With training, clinicians can easily recognize delirium and rate its severity during daily rounds with little additional time investment," they write.
Dr. Eubank and Dr. Covinsky are hopeful that the CAM-S will facilitate studies to see whether early treatment of delirium prevents associated complications, such as functional and cognitive decline.
"Using tools like the CAM-S can facilitate our ability to recognize delirium severity, monitor response to treatment, and assess patient and caregiver needs after hospital discharge," they conclude.
The study was funded by the National Institute on Aging. The authors and editorial writers have disclosed no relevant financial relationships.
Ann Intern Med. 2014;160:526-533, 574-575. Abstract Editorial
Medscape Medical News © 2014 WebMD, LLC

Send comments and news tips to news@medscape.net.
Cite this: New Scoring Tool Gauges Severity of Delirium - Medscape - Apr 15, 2014.