Experts are taking action to address the growing mental health crisis on US college campuses that involves high rates of severe stress, mental illness, and substance abuse in millions of students.
The 2013 American College Health Association–National College Health Assessment reported that 51% of the 123,078 survey responders (enrolled in 153 colleges across the United States) experienced "overwhelming anxiety during the previous year, 31.3% reported depression so severe it was difficult to function, and 7.4% seriously considered suicide."
As for substance abuse issues, the National Center on Addiction and Substance Abuse at Columbia University in New York City reported that 3.8 million full-time college students binge drink and/or abuse prescription or illicit drugs. In addition, 1.8 million met clinical criteria for substance abuse or dependence ― a figure that is 2.5 times the proportion of those meeting the criteria in the rest of the population.
Victor Schwartz, MD, medical director of the Jed Foundation, a national nonprofit organization with a mandate to promote emotional health and prevent suicide among college and university students, told Medscape Medical News that there are not enough mental health programs to meet the mental health care needs of America's general population, but he noted that only about 10% of college students receive on-campus care for mental health issues.
"We know that college students are at significant risk for mental illness. And they're at the age where many of the Axis-I problems begin to emerge. Clearly a number of people are not getting needed services through their campus," he added.

To help colleges address the mental health care crisis on US campuses, the Jed Foundation has teamed up with the Clinton Foundation. Known as the Jed and Clinton Foundation Health Matters Campus Program, it held its first town-hall meeting last week.
"It just seems that a public health approach to suicide prevention and mental health promotion in general is a sensible way to go about doing things," said Dr. Schwartz.
"It's a way of husbanding resources in the best way possible, and it's a way of educating and reaching as many young people with services as we can," he said.
Significant Stress, Pressure
The Jed Foundation has been dedicated to providing behavioral solutions to college students for a number of years, but there are also other programs being created all over the United States. Still, Dr. Schwartz said that more needs to be done.
"The college years are the age when many mental health issues first manifest, and it can be a time of significant stress and pressure," said John MacPhee, executive director of the Jed Foundation, in a release.
The new initiative from the Jed and Clinton Foundations "helps schools by providing a framework for how they can support student emotional wellbeing and mental health in a comprehensive way, and helping those schools develop an action plan to make it happen," MacPhee added.
The original JedCampus program was created last year as a self-assessment and feedback program, and the new initiative was designed to expand upon that.
Participating schools fill out confidential, online assessments about their campus' current mental health, substance abuse, and suicide prevention programs.
These data are then compared with recommended practices developed by national college mental health experts, and the colleges then receive feedback reports and phone consultations about practical ways to improve their offerings for students who are between the ages of 18 and 26 years.
"It starts with a survey with about 80 items about things such as, 'what are you doing to train students and faculty to identify mental health issues?' And schools that have programming in all areas of the model receive a seal of approval," explained Dr. Schwartz.
The initiative will eventually offer "temporary, on-the-ground support and technical assistance" to campuses that need greater help.
Partnering With MTV
In addition, the Jed and Clinton Foundations are partnering with mtvU's Half of Us campaign to fight prescription drug misuse in this population, and they are partnering with Facebook to inform students on ways to identify potential warning signs that a distressed friend may need help.
"For many people, this is their first time away from home and the first time they've had to make decisions about self-regulating, sleeping, drinking, eating, and about where their lives are headed," said Dr. Schwartz, who is also a clinical associate professor of psychiatry at New York University School of Medicine and is past university dean of students at Yeshiva University in New York City.
"There are also a lot of developmental challenges to being in college. And a lot of things are happening very quickly. So it's certainly a time of stress, and substance abuse is often an attempt to deal with that," he said.
"So you have all of these things coming together, and if you can intervene and help people through it, we're convinced that it will help them manage their problems, increase the likelihood of their succeeding in school, and then put them on a course to succeed in life."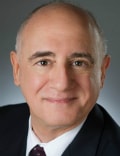 Philip R. Muskin, MD, professor of psychiatry at Columbia University Medical Center and chair of the scientific program committee for the 2014 and 2015 American Psychiatric Association (APA) Annual Meeting, agreed that there is often a "perfect storm" of things that can hit students soon after arriving on campus.
"Many kids don't do a good job of self-monitoring because they're not yet mature. There are a lot of societal pressures to drink. And let's face it, there are also a lot of other pressures in college," said Dr. Muskin.
"So schools themselves, not just counseling services, need to set policies about drinking and about underage drinking. And they need to set up active programs for mental health care that are ongoing."
Other New Initiatives
Among newly created programs is the Task Force on Student Psychological Health and Welfare, which was announced by the University of Pennsylvania in February.
"Like peer campuses across the country, Penn has seen increasing need for psychological support services and programs, and we have worked assiduously to ensure the wellbeing of our students," said university president Amy Gutmann, PhD, in a release.
"Now is the time to review our work and to ensure that we have in place the best practices in outreach, education, intervention, and treatment," added Dr. Gutmann.
In 2013, Brandeis University in Waltham, Massachusetts, was among the first 30 schools to receive the JedCampus Seal for exhibiting thorough mental health promotion and suicide prevention programming on their campus. The school's Psychological Counseling Center reports that it treats approximately 700 to 750 students each year, primarily for anxiety and depression.
"Schools like Brandeis University have shown they employ a comprehensive, community-based approach to mental health care, which will result in the identification of and care for more at-risk students," said MacPhee.
"There are many, many schools doing really good work out there, but getting the Jed Seal means they're really committed to doing this public-health model of care," added Dr. Schwartz.
However, Dr. Muskin noted that there are often challenges to starting these types of programs, including staffing and expense issues.
"Many college health services are inadequate to serve the needs of the student body. It's a huge undertaking for a university, and many of them aren't adequate just in the amount of staff they have," said Dr. Muskin.
"Also, a lot of students come with problems ― and clinicians worry about who is going to follow them. Physicians say, 'I treated this person in high school, and they're now going to college. Can I trust the quality of the mental health service there?' "
He agreed with Dr. Schwartz that many universities do offer good programs. But on the other hand, "others have 1 psychiatrist that only comes to the campus once a week. Not every school puts a lot of effort into providing help."
"Universities need to put money into mental health. But you never really hear about someone endowing mental health services in the same way you see names on the hockey field. And that's in part because schools don't solicit that," said Dr. Muskin.
"An incentive like the one from Jed Foundation and the Clinton Foundation is a way to get powerful organizations involved in addressing these issues. When groups like this start to put pressure on insurance companies and make all of this public, and they have no axe to grind except for better care, then things will begin to change," he added.
Challenges for Clinicians
Dr. Schwartz noted that there are also specific challenges for clinicians who treat college-aged patients.
"It's important to recognize the developmental challenges of the college years. And clinicians need to be very sensitive to the way the college experience has a particular kind of arc," he said.
For example, in deciding when to start treatments with medication, consideration should be given to issues such as whether exams are coming up.
"You might not want to start somebody on medicine that takes several weeks to work right before finals, because at that point they're only going to be experiencing side effects, unless it's urgent."
He added that although college students are often considered to be legal adults and often do not want to inform or involve their parents, a good support system during this time can be important ― unless there is friction or other concerns.
"In many cases, a young person will be home over the summer or during other breaks. So there's still obviously consistent interaction with parents. But if a patient doesn't want a family member to know what's going on or that they're struggling, that ought to be a red flag. And one should wonder if there's something going on in the relationship that is contributing to some of the difficulties," said Dr. Schwartz.
In addition, many individuals in this age group are still on their parents' insurance.
"If they're going for treatment in the community, their parents may very well be seeing the reports from the insurance company. So all of these issues need to be remembered and considered," he said.
"Most college counseling services are free. But if they get a prescription, there could be bills submitted to insurance."
Dr. Muskin added that, overall, helping college students can put them on track for success later in life.
"Having a positive experience early in life therapeutically is much more likely to lead a person to think getting help is a positive thing should those problems reoccur. It allows them to realize, 'I'm not a weak person for needing help.' It changes the stigma," he concluded.
Medscape Medical News © 2014 WebMD, LLC

Send comments and news tips to news@medscape.net.
Cite this: Experts Move to Tackle On-Campus Mental Health Crisis - Medscape - Apr 10, 2014.