WASHINGTON, DC — The diabetes drug metformin was of no benefit when given to patients without diabetes who had just suffered an ST-segment acute MI (STEMI), a new study illustrates.
The results of the Glycometabolic Intervention as Adjunct to Primary Percutaneous Coronary Intervention in ST-Segment Elevation Myocardial Infarction (GIPS-III) study were presented during a late-breaking clinical-trial session at the American College of Cardiology 2014 Scientific Sessions earlier this week by Chris P.H. Lexis, MD, of University Medical Center Groningen, the Netherlands. They were also published simultaneously in the Journal of the American Medical Association.
"In patients without diabetes, metformin 500 mg twice a day, started directly after percutaneous coronary intervention [PCI] and continued for 4 months, does not preserve left ventricular ejection fraction [LVEF] after STEMI compared with placebo," Dr. Lexis told the conference.
"The current results do not support the use of metformin in this setting," he added, although he noted that the findings indicate that use of this hypoglycemic agent "was safe" in this patient population.
No Difference in LVEF, pro-BNP Between Arms in GIPS-III
Dr. Lexis explained that although timely reperfusion can reduce myocardial damage and the risk for left ventricular (LV) dysfunction in STEMI, the latter can still occur in up to 50% of patients.
Of patients with STEMI, 20% to 40% will consequently develop heart failure, which is associated with a 3- to 4-fold higher risk for death; 1 in 7 people with acute MI "will die from the consequences," he observed.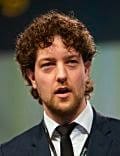 The idea that metformin, the most widely used hypoglycemic agent in the world, might have favorable effects on ventricular function independent of its glucose-lowering effects first arose in the United Kingdom Prospective Diabetes Study (UKPDS), he said. This was followed by the observation that metformin reduced death in the Diabetes Mellitus Insulin-Glucose Infusion in Acute Myocardial Infarction 2 (DIGAMI-2) trial.
These results led to the theory that metformin might have independent pleiotropic effects; these were supported by observations in rats, whereby 12 weeks of metformin therapy improved left ventricular function, Dr. Lexis said.
GIPS-III was therefore designed as a proof-of-principle study, in which 380 patients undergoing primary PCI for STEMI between January 2011 and May 2013 were randomized to metformin 500 mg or placebo twice a day for 4 months. Major exclusion criteria were previous MI, known diabetes, the need for bypass surgery, severe renal dysfunction, and standard contraindications for MRI.
The primary end point was LVEF after 4 months, assessed by MRI. The principal secondary outcome was N-terminal probrain natriuretic peptide (NT-proBNP) level at 4 months.
The incidence of major adverse cardiac events (MACE; the combined end point of death, reinfarction, or target lesion revascularization) was also recorded up to 4 months as a secondary efficacy measure.
At 4 months, all patients were alive. Of the 191 patients assigned to metformin, 135 had an LVEF determined on MRI, as did 136 of the 189 patients randomized to placebo.
There was no significant difference in the primary end point, LVEF on MRI, between those treated with metformin and those who received placebo: 53.1% vs 54.8% (P = .10).
NT-proBNP concentration did not differ between the 2 arms, either; it was 167 ng/L in both groups (P = .66). MACE were observed in 6 patients (3.1%) in the metformin group and in 2 patients (1.1%) in the placebo group (P = .16).
Creatinine concentration and HbA1c were not significantly different between arms, and no cases of lactic acidosis were observed.
Watch Out for New Diabetes Post-MI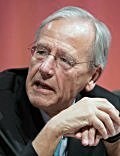 New cases of diabetes were documented in around 32 patients taking metformin and 27 on placebo. Panelist Freek W.A. Verheugt, MD, from Heartcenter, Onze Lieve Vrouwe Gasthuis, Amsterdam, the Netherlands, commented on this in discussion following the presentation.
"I'm a little bit amazed at the new cases of diabetes, which affected around 20% of patients in both arms 4 months after MI," he noted.
Dr. Lexis replied: "We performed glucose-tolerance tests at baseline and at 4 months. I think that perhaps in general we should look out for [new] diabetes patients [in this population]. It's quite common."
Sotirios Tsimikas, MD, from the vascular medicine program, University of California, San Diego, La Jolla, wondered if it would have been better to give the metformin before PCI, rather than afterward.
Dr. Lexis said that he and his colleagues had to agree to the trial protocol with their institution's ethics board, because "metformin is contraindicated in MI according to the guidelines."
In conclusion, Dr. Lexis said it appears that metformin does not play a role in remodeling the heart, despite the encouraging findings in animal models.
"In humans, there is interaction with many drugs; metformin is given on top of statins, ACE inhibitors, and other agents," he noted. And although ejection fraction is affected by the infarct, it is also affected by other variables, he concluded.
Dr. Lexis has reported no relevant financial relationships. Disclosures for the coauthors are listed in the article.
JAMA . Published online March 31, 2014. Article
Medscape Medical News © 2014 WebMD, LLC

Send comments and news tips to news@medscape.net.
Cite this: GIPS-III Trial: Diabetes Drug Metformin No Benefit in STEMI - Medscape - Apr 03, 2014.