WASHINGTON, DC — The excitement surrounding a new class of drug that significantly lowers LDL-cholesterol levels is so great not everybody could fit in the room when data were presented this week at the American College of Cardiology 2014 Scientific Sessions .
Day 1 and 2 of this year's meeting included several sessions devoted to the new inhibitors of proprotein convertase subtilisin-kexin type 9 (PCSK9) are popular, with multiple studies showing the effectiveness of evolocumab (Amgen, Thousand Oaks, CA) in various patient populations, as well as other presentations devoted to alirocumab (Regeneron Pharmaceuticals, Tarrytown, NY) and bococizumab (Pfizer, New York).
During the late-breaking clinical-trials session on Sunday, two studies with evolocumab were presented—the GAUSS-2 and LAPLACE-2 studies—while DESCARTES was presented a day earlier.
Dr Peter Libby (Brigham and Women's Hospital, Boston, MA), who was not involved in the trials, called the PCSK9-inhibitor story "remarkable" in that it arose from an investment in research into autosomal dominant hypercholesterolemia, a rare genetic disorder. This led to the development of a new target for cholesterol lowering that never would have been suspected based on first principles. Following this, there has been "warp-speed" development in therapeutics.
Libby pointed out, however, that while there is a great deal of excitement about PCSK9 inhibitors, the ultimate proof will come down to the large-scale safety-and-efficacy studies of these drugs.
"While human mutants who have loss of function in PCSK9 provide a great deal of assurance that we're going to have safety, the monoclonal-antibody strategy is a new one, and we really require the outcomes studies to show us a long-term safety signal," said Libby.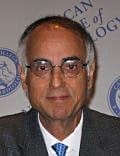 To heartwire , Dr Prediman Shah (Cedars Sinai Medical Center, Los Angeles, CA), who moderated a press conference where the results were presented, said the short-term results with the PCSK9 inhibitors are very good, "but the devil is in the details." For Shah, long-term studies will be needed to determine whether there is any "collateral damage" from such drastic reductions in LDL cholesterol.
One of the ongoing large-scale morbidity and mortality studies is the Further Cardiovascular Outcomes Research with PCSK9 Inhibition in Subjects with Elevated Risk (FOURIER) study. This is a 22 500-patient trial testing evolocumab against statin therapy for the reduction of the primary composite end point of cardiovascular death, MI, hospitalization for unstable angina, stroke, or coronary revascularization. The full results from FOURIER won't be available until 2018 at the earliest.
The Data as They Look So Far
In DESCARTES, which was led by Dr Dirk Blom (University of Cape Town, South Africa) and published in the New England Journal of Medicine[1], investigators randomized 901 patients with hypercholesterolemia recently started with lipid-lowering therapy to placebo or evolocumab 420 mg once every four weeks.
For the background lipid-lowering therapy, patients were stratified into one of four study arms: dietary changes only; atorvastatin 10 mg plus dietary changes; atorvastatin 80 mg; and atorvastatin 80 mg plus ezetimibe (Zetia, Merck/Schering-Plough) 10 mg. After the four- to 12-week run-in period, those with an LDL cholesterol >75 mg/dL were randomized to treatment with placebo or evolocumab.
Treatment with the PCSK9 inhibitor significantly reduced LDL-cholesterol levels 57% from baseline to 52 weeks in all four treatment groups who received evolocumab. The reduction from baseline ranged from 49% among those who received evolocumab on top of atorvastatin and ezetimibe to 62% for patients who received evolocumab on top of low-dose atorvastatin.
In LAPLACE-2 and GAUSS-2, which were trials of 12-week duration and included patients with hypercholesterolemia/mixed dyslipidemia and those resistant to statin therapy, respectively, equally large reductions in LDL-cholesterol levels were observed.
In the LAPLACE-2 study, which was led by Dr Jennifer Robinson (University of Iowa, Iowa City), patients underwent treatment once every two weeks and once monthly and were also treated with a variety of background therapies, including high-dose atorvastatin and rosuvastatin (Crestor, AstraZeneca) and ezetimibe. The reduction in LDL cholesterol ranged from 55% to 76%.
For patients intolerant to statin therapy, Dr Erik Stroes (Academic Medical Center, Amsterdam, the Netherlands) presented the GAUSS-2 results showing that patients treated with evolocumab once or twice monthly had reductions in LDL-cholesterol levels in the range of 53% to 56% compared with reductions of 37% to 39% among those treated with ezetimibe. The mean LDL cholesterol at baseline was 193 mg/dL.
The Statin-Intolerant Patient
Speaking during the late-breaking clinical-trials session, Stroes said that physicians routinely encounter patients in clinical practice unable to tolerate LDL lowering with statins. While statin-induced LDL lowering remains the cornerstone of cardiovascular risk prevention, he estimates that 10% to 20% experience some form of statin intolerance. However, he stressed the PCSK9 inhibitors, should they be approved, are not a substitution for statins.
"I will say very explicitly, in our center, the majority of patients were in the category where we used four or more different statins," said Stroes. "So, it's a statin, it's a statin, it's a statin, it's a statin, and then we randomized the patients. We are absolutely not in competition with statins, because we have to start with statin therapy."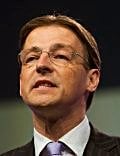 Stroes added that there are a lot of data supporting low levels of LDL cholesterol, despite the recent US cholesterol guidelines moving away from specific LDL-cholesterol targets, and his center aims to achieve low levels, specifically in high-risk patients. In GAUSS-2, 80% to 90% of the moderate-risk patients and 75% of the high-risk patients achieved an LDL target of less than 100 mg/dL. In contrast, just 10% of the ezetimibe-treated patients got to that goal.
Speaking during the ACC press conference, Robinson, who also served as a cochair on the new cholesterol guidelines and was a coauthor of the guidelines for the assessment of cardiovascular risk, said that when a patient develops symptoms of statin intolerance, physicians should stop the drug and then rechallenge the patient. "We really want to make sure people get the benefit of a statin," she said, "or a dose of statin that they can tolerate."
The GAUSS-2 study is concurrently published in the Journal of the American College of Cardiology to coincide with the late-breaker presentation[2].
Other drugs in development
In news with the other PCSK9 inhibitors in development, Dr Eli Roth (Sterling Research Group, Cincinnati, OH) presented six-month data on alirocumab in patients with high LDL-cholesterol levels at moderate risk for cardiovascular disease. The patients in the trial were randomized to alirocumab 75 mg dosed every two weeks or ezetimibe 10 mg. Overall, treatment with alirocumab reduced LDL cholesterol 53.2% at 12 weeks and 54.1% at 24 weeks. The reduction in ezetimibe was 20.4% and 17.2% at 12 and 24 weeks, respectively.
Another study showed that alirocumab further reduced LDL-cholesterol levels by 60% in heterozygous familial hypercholesterolemia (FH) patients currently treated with statins and ezetimibe.
And finally, Pfizer got in on the act when it announced positive results from a phase 2b, dose-ranging study earlier this week. Patients treated with statins and bococizumab had significant reductions when compared with statin-treated patients randomized to placebo.
Pfizer's phase 3 program with bococizumab kicked off in October 2013 and will include two large-scale morbidity and mortality studies as part of that program. These studies will include more than 22 000 patients and are known as SPIRE-1 and SPIRE-2 .
What Happens Going Forward?
One of the big questions going forward is purely speculative, and that is whether or not the PCSK9 inhibitors will be approved before the outcome studies are completed.
Ezetimibe, a controversial drug that lowers LDL-cholesterol levels, has been all but written out of the new cholesterol guidelines given the emphasis on statin therapy. Ezetimibe is recommended only for patients who are statin intolerant or are unable to achieve the desired LDL lowering of 50% of more. Approved by the Food and Drug Administration (FDA) back in 2002, there are still no data showing the agent reduces hard clinical end points such as death, MI, or stroke.
Recently, the FDA has stated it will review the PCSK9 inhibitors on the basis of LDL lowering alone.
"We've learned painfully over the past several years that the change in biomarkers induced by therapy does not always incur clinical benefit," said Libby. "But I think you've heard a very impassioned plea from Dr Stroes that these medications [should] be made available for patients in whom there is no other option. If I were advising the agency, if there is a commitment to a large-scale hard-outcomes study, I would consider some use for certain indications."
For Stroes, he agrees that caution is needed going forward but noted the PCSK9 inhibitors lower LDL cholesterol to a greater extent than ezetimibe and by a different mechanism. Even if the large outcomes study with ezetimibe, a much-delayed IMPROVE-IT trial, is negative, it is still difficult to extrapolate those findings to this field, given that PCSK9 inhibitors result in much larger reductions in LDL cholesterol.
The DESCARTES, GAUSS-2, and LAPLACE-2 studies were sponsored by Amgen. Regeneron and Sanofi sponsored the alirocumab studies. Pfizer sponsored the bococizumab study. Libby consults for General Electric and AstraZeneca and receives other financial benefits from ProNova, Amgen, Pfizer, Novartis, Sigma-Tau, and GlaxoSmithKline. Shah receives research grant support from Cardiovax. Blom consults from MSD, Aegerion, Servier, AstraZeneca, Sanofi, and Amgen. Robinson consults for Sanofi-Regeneron, Pfizer, Hoffman LaRoche, and Amgen. She receives research grant support from Merck, Genentech, AstraZeneca, Pfizer, Amarin, Daiichi-Sankyo, GlaxoSmithKline, Amgen, Sanofi-Aventis, and Takeda. Disclosures for the authors are listed on https://www.nejm.org. Stroes receives research grant support from Sanofi, Merck, and Novartis. Roth consults for Sanofi and Regeneron and receives speaking fees from Amarin, AstraZeneca, and Merck. Disclosures for the authors are listed in the article.
Heartwire from Medscape © 2014  Medscape, LLC

Cite this: Strong Results From Early Studies With PCSK9 Inhibitors Generating Big Buzz - Medscape - Mar 30, 2014.