WASHINGTON, DC — Colchicine, on top of conventional therapy, can reduce pericarditis recurrence in patients who've suffered multiple previous episodes, results from the CORP 2 study show[1].
The multicenter, double-blind, placebo-controlled trial builds on the results of CORP , which demonstrated significant reductions in pericarditis recurrence in patients developing pericarditis for the first time.
Lead investigator said Dr Massimo Imazio (Maria Vittoria Hospital, Turin, Italy) presented CORP 2 here at the American College of Cardiology 2014 Scientific Sessions . The results are published simultaneously in the Lancet.
CORP 2 randomized 240 patients who had had multiple bouts of pericarditis to either colchicine or placebo on top of conventional therapy—namely aspirin, ibuprofen, or indomethacin. At six months, pericarditis had recurred in 21.6% of colchicine-treated patients and in 42.5% of placebo-treated patients (p=0.0009).
Discontinuations and adverse effects were similar in the two groups (the most common adverse event was gastrointestinal intolerance, which occurred in nine patients in each group).
Speculating on mechanisms, Imazio et al acknowledged that the pathogenesis of recurrences is not well understood, "but evidence suggests an immune-mediated mechanism in most cases."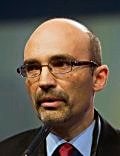 Imazio and colleagues also note that pericarditis recurrence is typically perceived "as a failure of previous treatments with the need for new therapeutic strategies. . . . Clinicians may want to know whether these first-line treatments—especially colchicine—have any additional role for patients with multiple recurrences."
Results of CORP 2, they continue, offer some answers.
"We suggest that colchicine should be considered as a first-line treatment for either acute or recurrent pericarditis in the absence of contraindications or specific indications."
Old Drug, New Uses
Imazio said during his formal presentation that he and his colleagues are working on a meta-analysis addressing the use of colchicine in pericarditis showing that there are no major side effects and that even minor side effects are relatively rare.
During a question-and-answer session with panelists following his late-breaking presentation, Imazio noted that the reductions in repeat episodes of pericarditis were also seen in patients whose disease recurred when they were being weaned from steroids, a group notoriously hard to treat.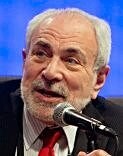 Asked by Dr Allan S Jaffe (Mayo Clinic, Rochester, MN) whether colchicine treatment worked in patients who'd previously not responded, Imazio countered that first failure may reflect how the drug was used the first time. He recommended physicians steer clear of using a loading dose and make sure to use a weight-adjusted dose to avoid patients stopping treatment due to adverse effects.
Colchicine has been around as a treatment for gout—its primary indication today—since the first century AD and used even earlier for rheumatism. More recently, as its benefits in the cardiovascular arena were first uncovered, observers believed, on the basis of colchicine's long history, that they had found both an effective and inexpensive treatment. In fact, the price soared after a canny pharmaceutical company noticed that the drug had never gone through the formal FDA approval process, something it undertook in 2007.
The CORP-2 trial was supported by the former Azienda Sanitaria 3 of Torino (now ASLTO2) within the Italian National Health Service. Acarpia (Madeira, Portugal) provided the study drug and placebo as an unrestricted grant. Imazio et al had no conflicts of interest.
Heartwire from Medscape © 2014 

Cite this: Colchicine Cuts Multiple Recurrences of Pericarditis: CORP 2 - Medscape - Mar 30, 2014.