WASHINGTON, DC — Compared with the general population, individuals with celiac disease were almost twice as likely to have CAD, according to a large retrospective study presented here today at the American College of Cardiology (ACC) 2014 Scientific Sessions [1]. Even patients younger than aged 65 years were at higher risk.
Celiac disease—a chronic inflammatory condition of the digestive system that can damage the small intestine—was also linked with a 1.4-fold greater risk of stroke.
The study highlights a specific patient population that might be at higher risk of CAD, even in the absence of traditional CV risk factors, said coinvestigator Dr Rama Dilip Gajulapalli (Cleveland Clinic, OH). "Primary-care physicians, gastroenterologists, and [other] healthcare practitioners need to be mindful of their celiac patients; they have to be on the watch for probable cardiac diseases," he said during a press briefing.
The possible mechanism for the heightened risk may be related to chronic inflammation. "People with celiac disease have some persistent low-grade inflammation in the gut that can spill immune mediators into the bloodstream, which can then accelerate the process of atherosclerosis and, in turn, CAD," Gajulapalli explained in a statement. "Our findings reinforce the idea that chronic inflammation, whether it's from an infection or a disease, can have an adverse role in CAD and heart health in general."
"These data remind us that other inflammatory states like lupus erythematosus, rheumatoid arthritis, and inflammatory bowel disease have also been linked to CAD, so perhaps we can add celiac disease to this list," echoed moderator Dr Jeffrey Kuvin (Tufts Medical Center, Boston, MA).
Celiac Disease on the Rise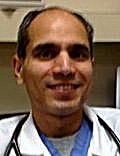 Celiac disease affects an estimated one in 133 Americans, according to an ACC statement. However, more than 80% of people with the disease may be undiagnosed or wrongly diagnosed with, for example, lactose intolerance or irritable bowel syndrome. The disease is four times more common now than 50 years ago, and the only treatment is a gluten-free diet.
Celiac disease has been linked to arrhythmias and possible heart failure, so investigators hypothesized the disease is also associated with CAD.
They examined electronic health records of patients from 13 healthcare systems seen between January 1999 and September 2013. From nearly 22.4 million patients, they identified 24 530 diagnosed with celiac disease. The remaining patients served as controls.
The prevalence of CAD was significantly higher in all patients—as well as younger and older patients—with celiac disease than controls.
Prevalence of CAD in Patients With Celiac Disease
| | | | |
| --- | --- | --- | --- |
| Age group | CAD prevalence (%), patients with celiac disease (n=24 530) | CAD prevalence (%), patients without celiac disease (n= 22 360 810) | p |
| All ages (>18 y) | 9.5 | 5.6 | <0.0001 |
| >65 y | 28.6 | 13.2 | <0.0001 |
| 18–65 | 4.5 | 2.4 | <0.0001 |
"This is an important study because it highlights a specific patient population who might be at higher risk for CAD, even in the absence of traditional CV risk factors," Gajulapalli said. "We were surprised by the strength of the association, especially in younger people. Patients and doctors should be aware of this association."
Further prospective studies are needed to confirm the findings, however. Future research should also investigate whether the larger population with gluten sensitivity may also be at increased risk of CAD.
Full results from this study are being presented during ACC 2014 but were released early via a special preconference press briefing, focused on consumer-interest news.
Heartwire from Medscape © 2014 Medscape, LLC

Cite this: Celiac Disease Linked to Almost Doubled Risk of CAD - Medscape - Mar 29, 2014.