WASHINGTON, DC — Regularly consuming diet drinks has been linked with a greater risk of adverse CV events and related death in a large observational study of postmenopausal women presented here at the American College of Cardiology 2014 Scientific Sessions [1].
Compared with women who rarely, if ever, drank these beverages, those who consumed two or more 12-ounce diet beverages/day had a 30% increased risk of a CV event and 50% increased risk of dying from such an event during the next decade or so.
The heightened risk may occur because diet drinks—including artificially sweetened sodas and fruit drinks—may cause an "increase in desire for sugar-sweetened, energy-dense beverages and foods due to disruption of normal feedback mechanisms," or perhaps people who drink diet drinks have unhealthy lifestyles and poor diets, said lead author Dr Ankur Vyas (University of Iowa Hospitals and Clinic, Iowa City) at a press briefing.
However, "further evaluation is needed to confirm or disprove this link and assess a possible causal relationship between diet-drink intake and increased CVD risk" in older women and other populations, he cautioned.
"I think this paper is very provocative and may shed some light on a subject we need a lot more information about," said Dr Jeffrey Kuvin (Tufts Medical Center, Boston, MA), press-briefing moderator. Kuvin admitted that he is among "the vast number of individuals who now drink diet drinks on a daily basis," but added he is not yet ready to change based on this study. However, "if the data continue to be as compelling, I think that all of us should take a close look to see why this should be," he said. A lot of questions remain to be answered: Is it the caffeine? Is it the sweetener? Do diet drinks cause consumers to want certain types of food?
Diet Drinks Already Tied to Metabolic Syndrome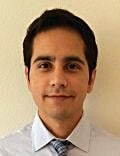 About one in five people in the US consume diet drinks on a given day, according to data from the 2009–2010 National Health and Nutrition Examination Survey . In previous studies, diet-drink consumption has been linked with weight gain and increased risk of metabolic syndrome, and metabolic syndrome is a risk factor for diabetes and CVD. However, few studies have looked at the relationship between diet drinks and CVD outcomes.
Vyas and colleagues examined data from 59 614 postmenopausal women in the Women's Health Initiative observational study who had no preexisting CVD disease and reported their diet-drink consumption in a questionnaire. Participants had a mean age of 62.8 years and were followed for a mean of 8.7 years.
Women were divided into four diet-drink consumption categories: zero to three diet drinks/month (64.3% of women), one to four/week (19.4%), five to seven/week (11.2%), and two or more/day (5.0%).
The primary outcome was a composite of incident CHD, CHF, MI, coronary revascularization procedure, ischemic stroke, peripheral artery disease (PAD), or CVD death. Secondary outcomes were CVD death and all-cause mortality.
The primary composite outcome occurred in 8.5% of women who consumed two or more diet drinks/day, but only in 6.9%, 6.8%, and 7.2% of women who consumed five to seven drinks/week, one to four drinks/week, and zero to three drinks/month, respectively.

Compared with the other women, those who drank two or more diet drinks/day were younger and more likely to have a body mass index (BMI) above 30 kg/m2, smoke, have diabetes and hypertension, and consume more calories.
After adjustment for CVD risk factors, including demographic characteristics; BMI; smoking; hormone-therapy use; diabetes; hypertension; high cholesterol; physical activity; and calorie, salt, and sugar-sweetened-beverage intake, women who consumed the most diet drinks had a higher risk of CVD events (HR 1.3), CVD mortality (HR 1.5), and overall mortality (HR 1.3) than women who consumed few or none.
"It's too soon to tell people to change their behavior based on this study; however, based on these and other findings we have a responsibility to do more research to see what is going on and further define the relationship, if one truly exists," Vyas said in a statement. "This could have major public health implications."
Full results from this study are being presented during ACC 2014 but were released early via a special preconference press briefing, focused on consumer-interest news.
Heartwire from Medscape © 2014 Medscape, LLC

Cite this: Two-a-Day Diet-Drink Habit Ups CVD Odds in Older Women - Medscape - Mar 29, 2014.