NEW YORK, NY — A decade ago, doctors learning new procedures or attending educational conferences did so mostly behind closed doors. Now, the enthusiastic embrace of social media by doctors as well as expanded lay press coverage of scientific sessions means that what physicians do and say in front of their peers can be broadcast instantaneously to a far wider, less specialized audience.
The impact of this reach was felt this February, when a mainstream Swiss magazine published an article about an interventional procedure led by Dr Thomas Lüscher (University Hospital Zurich, Switzerland), broadcast live to a packed audience at the 2013 EuroPCR meeting. At one point in the case, the patient went into ventricular fibrillation requiring defibrillation. Later, an audience member criticized some of the choices made in the course of the patient's care, including the amount of contrast used. The magazine article zeroed in on these issues, despite the fact that the case itself had taken place 10 months earlier and the patient's outcome was "excellent."
Lüscher's Live Case: Outcomes
Lüscher later elaborated in depth on the case to heartwire , saying that he believed the Swiss magazine, Weltwoche, learned of the case from the same anonymous tipster who also sent it to Switzerland's attorney general. The AG, on the basis of two independent reviews, not only rejected any allegations of wrongdoing on the part of Lüscher, but also called the claims "abusive," Lüscher said. He also clarified that the patient's cardiac arrest lasted less than 20 seconds and stressed that the final results of the intervention were "excellent" as verified by angiography and optical coherence tomography (OCT). Renal function was improved postprocedure, with no signs of kidney injury, and, almost one year after the intervention, the patient performs normally on exercise stress test and has normal ejection fraction and normal myocardial perfusion on positron-emission-tomography (PET) imaging.
-SW
Patient Safety, Educational Value
What was striking in the Lüscher case and its aftermath was not the live procedure itself but the exposure it received outside the Paris auditorium and the questions it raised among nonphysicians about patient safety. Indeed, any debate about live cases hinges on the balance between patient safety and educational value. Yet only a handful of studies over the years have addressed the question of patient outcomes in interventional cardiology live cases, and none have found a way to quantify the educational value or, indeed, the potential benefits to patient care.

In 2009, European investigators reviewed outcomes for 22 live transmissions of carotid stenting procedures over a seven-year period, concluding that procedural and 30-day outcomes were similar to contemporary published results from cases not presented live. In a single-center series of 101 interventional live procedures from Israel, published in 2012, technical success was seen in 95% of cases, and results were similar to those of 66 matched controls—all patients treated by the same operators, but not during a live presentation.
The most recent snapshot of patient safety came last year from the granddaddy of live case broadcasts, the TCT. At the TCT's 25th anniversary meeting, Dr Martin Leon (Columbia University, New York, NY) presented some stats showing that the number of live cases per year at meetings hosted by TCT increased from five in 1988 to a peak of approximately 100 between 2005 and 2008, dropping to about 80 between 2009 and 2012. Over the entire period, there have been only two deaths in a total of 1343 cases—a rate of 0.15% (95% CI 0.018–0.54).
To heartwire , Leon stressed that these numbers represent procedural and inpatient mortality, based on discussions with the operators themselves. "This has not been adjudicated, with careful late follow-up," Leon acknowledged. "But this is as close as we can get, given the diversity of the sites."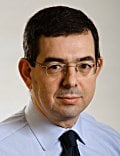 A procedural mortality of 0.15%, however, is "extremely low—lower than you would expect from an experienced angioplasty center," Leon noted. That's especially true since cases chosen for demonstration at TCT are complex or unusual ones with bifurcations, left main disease, and chronic total occlusions, he added.
"When done according to clinical considerations and with the simple and daily routine working protocols and methods, [a live case] procedure is safe," Dr Ariel Roguin (Technion-Israel Institute of Technology, Haifa), one of the coauthors on the Israeli series insists. He adds that problems only arise when operators try to do procedures or use techniques that are not their routine practice when the cameras are running.
The Soft Stuff
But other, "softer" outcomes have not been studied in the TCT series or in other published research to date: things like radiation and contrast exposure or procedure delays and prolongation.
Leon says TCT has "mounted a pretty substantial effort to understand radiation safety," but given the complex nature of the cases, his expectation is that exposure would be somewhat higher in live cases.
"If the question is, is there something about the live cases that may increase certain hazards like radiation exposure, I would say that I wouldn't be surprised if there were certain aspects of the procedure that are modified somewhat to accommodate the live case milieu," Leon said. "But it's hard to know what impact that has had on patient safety. Patients may wait a little longer, you may take more views, do more imaging studies, etc. So there may be some aspects that would be somewhat different than in a non–live case."
Other Intangibles
Even less tangible and quantifiable is the educational value of live cases to physicians and trainees or the possibility that patient outcomes are actually improved in cases where several of the best operators in the world are actively participating in the case, whether bedside or a continent away.
According to Leon, surveys of TCT attendees asked what they like best about the meetings have repeatedly shown that "didactic live cases come out as number one." At the TCT meetings, the coronary theater live case venue seats 1500, and "it's packed 100% of the time. That suggests to us that whatever is being done has some importance."
Other medical specialties have taken the decision to replace live cases with taped cases, and everyone who spoke with heartwire agreed that while taped cases have a role, they cannot replace the live case environment.

Dr Ajay Kirtane (Columbia University, New York) named codirector of TCT in 2013, used the example of the editing that goes into a taped case so as to focus on the procedure itself.
"What you want to see is, when they take the device out of the box, is it easy to get out, or does it fly all over the place—if it's flying all over the place, they're going to edit that out of the tape. So you do need to see this in a real-life kind of way."
Others speak to the different energy in the room during a live case—the interaction between the moderator, the panel, and the operator. "It may be that because the panelists are feeling for the patient and the operators in the room, their level of awareness and engagement is different," Kirtane said.
Also anecdotal, but a sticking point for live case proponents, are the moments when a moderator or panelist has a suggestion for an operator that he or she may not have considered, one that actually improves care.
"Operators may encounter something they haven't seen before, and the panel makes suggestions that contribute to a better outcome," Leon said. "My sense is that that level of benefit does outweigh some of the soft hazards associated with the artificial nature of the live case scenario."
Code of Conduct and Calls for Registry Follow-up
In 2010, the Society for Cardiovascular Angiography and Interventions (SCAI) and the American College of Cardiology (ACC) teamed up with the European Society of Cardiology and other organizations to develop and publish a code of conduct for live cases, as reported by heartwire .
Chair of the writing group on that document, Dr Gregory Dehmer (Texas A&M Health Sciences Center, Bryan), says that the recommendations and code of conduct still stand. There are no plans for an update for the simple reason that there are no new data on the safety or educational value of live cases.

One of the recommendations in the 2010 document was the establishment of a registry of all interventional live cases.
Others have taken up the call—including Roguin, whose hospital is continuing to track outcomes in a formal manner but has not yet published these results.
"To the best of my knowledge—nothing has been yet done" about tracking all of live case procedures internationally in a single place, Roguin said. SCAI and the other signatories on the 2010 code of conduct are the best candidates to collaborate on such a registry, but Dehmer confirmed to heartwire that he is unaware of any registry being launched.
Another missing piece is any oversight of the operators and hospitals participating in live cases or the meetings featuring them. Hosting a live case used to cost tens of thousands of dollars and relied on satellite transmissions. Now, says TCT spokesperson Irma Damhuis, technology costs have come down, allowing some hospitals to do live case demonstrations "in-house for very little cost" or via the web rather than requiring satellite time. This means more and more meetings, large and small, are offering live case demonstrations. This week's ACC 2014 meeting will host six live cases (in partnership with TCT) and has done so in the past. Smaller, regional conferences are also increasingly adding live case sessions. This can open the door for problems.
"There's tremendous variability from course to course and from site to site in terms of how live cases are managed," Leon said. The Cardiovascular Research Foundation [which hosts TCT] has "pretty much a full-time person on faculty whose role is to manage the live cases" and ensure the criteria of safety, quality, and educational justification are strictly met.
"I wouldn't object if one of the societies stood up and said, we want to take more responsibility for this kind of educational activity, either certifying the course or certifying the site," Leon said.
Dehmer, however, confirmed, "I am not aware of any effort on the part of SCAI or another professional organization to start credentialing sites performing live cases."
Under Scrutiny, Then and Now
A decade and a half ago it was not uncommon for live case operators to joke around in the cath-lab lingua franca also spoken by their audiences. Patient anonymity was also less important. Live case lore includes a live broadcast in the late 1990s where one of the world's most revered interventional cardiologists and live case educators, Dr Antonio Colombo, famously cathed a professional opera singer during a live case, who belted out "O Solo Mio" to a bedside guitar accompaniment during his coronary atherectomy.
Times have changed, something TCT course directors recognized years ago, Kirtane told heartwire . More than ever, live course organizers are aware that their every word and deed may be scrutinized and potentially misinterpreted by journalists and the wider public, seeing these broadcasts for the first time.
"Now we have calls up front with the operators and sites, and we get feedback from the moderators after the sessions. If we think someone makes a joke or does something inappropriate . . . that person needs to be talked to," he said. "There are times when a cavalier attitude can be interpreted the wrong way and can appear to be disrespectful."
Leon echoed this. "Jokes, casual comments: we have eradicated that kind of behavior so that people watching wouldn't misunderstand the seriousness of what we're doing."
And that's the kicker: it may be that more outside eyes peering in may spur physicians, meeting planners, and societies to take a more rigorous look at patient outcomes and, if possible, educational benefits.
To heartwire , Leon acknowledged there is more that could be done from a research standpoint, and TCT is well positioned to look into patient outcomes. "It's been 25 years, and it would be worthwhile to take a more studious look at a slice in time of live case outcomes and look at hard and soft metrics. . . . It's not hard science, but it's something people are interested in."

EuroPCR, the other heavy hitter in the interventional live case area and the site of the Lüscher case that made headlines earlier this year, says it is planning to take a look at its live case sessions. To its credit, EuroPCR has long hosted a special session at its meeting that looks back at cases it featured the previous year.
"We are very interested in the evaluation of various educational tools, including live demonstrations," Dr William Wijns, EuroPCR course director, told heartwire in an email. Declining to answer specific questions around case selection, live vs taped sessions, and audience feedback, Wijns said "We are preparing a summary of our thoughts for EuroPCR 2014."
Heartwire from Medscape © 2014 

Cite this: Who's Watching? Live Case Sessions Need Outcomes Registry, Oversight, Experts Say - Medscape - Mar 26, 2014.