The investigational PARP inhibitor veliparib (AbbVie) has shown what investigators say is "promising and encouraging" activity in women with treatment-resistant ovarian cancer who carry a BRCA1 or BRCA2 mutation.
In a phase 2 study of 50 women with BRCA gene mutations, treatment with veliparib resulted in a 26% objective response rate, according to RECIST criteria. Two of these women had a complete response, and 24 had disease stabilization for more than 4 months.
"Veliparib is active in patients with BRCA-positive recurrent ovarian cancer who have both platinum-sensitive and platinum-insensitive disease," said lead author Robert L. Coleman, MD, professor and vice chair of clinical research at the University of Texas M.D. Anderson Cancer Center in Houston.
"One criticism of the PARP drugs is that they are not active in patients who have developed resistance to other therapies. However, veliparib appears to be effective in some platinum-resistant patients with recurrent or persistent disease," he told Medscape Medical News.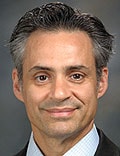 Dr. Coleman presented the study results at the Society of Gynecologic Oncology 45th Annual Meeting on Women's Cancer in Tampa, Florida.
The women ranged in age from 37 to 94 years (median, 57 years), and some had received as many as 3 previous therapies. Of the 50 patients, 30 were resistant and 20 were sensitive to platinum.
Twice-daily oral veliparib 400 mg was administered for a median of 5.5 cycles (range, 1.0 - 16.0 cycles). Each cycle was 28 days.
Toxic effects were similar to those reported with the other PARP inhibitors; the most common were gastrointestinal events, including nausea and vomiting. There were very few significant toxic effects; there were 2 grade 2 nausea events, 1 grade 4 thrombocytopenia, and 1 grade 3 neutropenia, Dr. Coleman reported.
He and his team will be continuing their research with veliparib. "We are still trying to work out the exact details, but we want to join the other PARP inhibitors that are in development for women with not only BRCA mutations, like this patient population, but for those who just have high-grade serous ovarian cancer."
Veliparib Also Promising in Breast Cancer
Veliparib has also shown promise in treatment-resistant breast cancer. In the I-SPY 2 trial of 71 women with triple-negative breast cancer, estimated pathologic complete response was better with veliparib plus carboplatin and paclitaxel than with standard paclitaxel (52% vs 26%).
In that trial, both groups received anthracycline-based chemotherapy prior to surgery.
"This is an interesting report of the biological activity of a novel PARP inhibitor against ovarian cancers known to carry a germline mutation in BRCA1 or BRCA2," said Maurie Markman, MD, clinical professor at Drexel University College of Medicine and senior vice president for clinical affairs at the Cancer Treatment Centers of America, Eastern Regional Medical Center, in Philadelphia.
"The response rate, particularly in platinum-resistant disease, is encouraging, and the agent should certainly be investigated further in this clinical setting," he told Medscape Medical News. Dr. Markman, who has the Markman on Oncology videoblog on Medscape, was not involved in the study.
Important to Seek Out Clinical Trials
Women who are diagnosed with a gynecologic cancer and who have a BRCA gene mutation should try to enroll in a clinical trial, Dr. Coleman said.
"The clinicaltrials.gov Web site is a perfect place to see what PARP inhibitor trials are being done, in what setting, what the eligibility criteria are, and who the contact people are. I get piles of requests from patients about whether they are eligible for trials that have these PARP inhibitors," he said. "It has been frustrating for a lot of women because most of the trials are being done in situations where they are trying to prevent a recurrence, and not in the situations where most patients find themselves — with active disease that they want to shrink," he said.
Dr. Coleman noted that accrual to the phase 2 veliparib trial was very rapid.
"This trial achieved its first stage of accrual within 3 months. Then we had to sit tight for 3 months, waiting for enough time to pass to see if veliparib was working. The second accrual stage closed in almost 2 business weeks."
Dr. Coleman explained that he doesn't know how veliparib differs from the other PARP inhibitors. However, "this study has been done in an environment that hasn't been addressed by many other studies. In this trial, we allowed a fair amount of previous treatment, and we had objective responses in women who had both platinum-sensitive and platinum-resistant tumors. Most of the trials that are being done now are with PARP inhibitors as maintenance therapy."
Much Ado About PARP Drugs
There has been a lot of excitement in the past over PARP inhibitors, including olaparib and iniparib, in both ovarian and breast cancer. But the early promise shown in phase 2 trials with olaparib diminished; when the phase 3 results came out, AstraZeneca, the maker of the drug, decided to stop its development for ovarian cancer.
Dr. Coleman laments that decision.
"Had AstraZeneca not tried to derail its own program 2 years ago, we may have had one of these drugs available to us, but they were concerned because they couldn't show superiority to the standard chemotherapy regimen. It wasn't until the delay and progression data, which were positive, emerged that they realized that they had an active compound. It was just terrible. The delay is really unfortunate. It took a year to change the formulation to a double- or triple-strength tablet. In the process, they let everybody else come to the market. Now everybody is in the race at the same time."
Impressive Results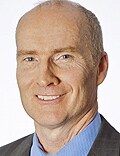 The whole field of PARP inhibition is "fascinating," said Thomas Herzog, MD, division director of genitourinary oncology at Columbia University in New York City.
"The data from this trial look favorable," he told Medscape Medical News. "What is impressive here is that almost two thirds of the patients were platinum resistant, and those are patients who are not likely to respond. We have a very good response rate in this trial, with a novel compound in a new class. This is great stuff."
The next question is which of the PARP inhibitors are going to prove to be most effective, Dr. Herzog said.
"You can't tell from this single study, but what looks very exciting is that 44% of patients did not have their cancer advance at all. That is a very good benchmark. Anything over 30% is interesting; anything over 40% is impressive. I think 44% is something that is really quite impressive," he said.
The study was sponsored by the National Cancer Institute. Dr. Coleman, Dr. Herzog, and Dr. Markman have disclosed no relevant financial relationships.
Society of Gynecologic Oncology (SGO) 45th Annual Meeting on Women's Cancer. Presented March 25, 2014.
Medscape Medical News © 2014 WebMD, LLC

Send comments and news tips to news@medscape.net.
Cite this: Veliparib Active in BRCA-Positive Ovarian Cancer - Medscape - Mar 26, 2014.