ORLANDO, Florida ― Binge drinking in the elderly is underreported and is a cause for alarm, new research suggests.
A national cohort study of more than 4800 adults older than 64 years showed that almost 10% reported binge drinking ― defined as having 5 or more drinks in 1 sitting for men and 4 or more drinks in a single sitting for women ― in the previous 30 days.
"I was very surprised by some of these results, especially that 466 elderly people were binge drinking," lead author Roopali B. Parikh, MD, from the Department of Psychiatry at Larkin Community Hospital in Miami, Florida, told Medscape Medical News.
Coinvestigator Yusef Canaan, MD, added that binge drinking in this population is underreported in the media and in the field.
"I actually think this number would be much higher where we are in South Miami. I've worked in the nursing homes there, and you just see it. A lot of the health problems, such as falls, are due to alcohol consumption, and often they're sneaking it in," he said.
"This is something to keep in mind, especially because of the medications that we give this population."
The results were presented here at the American Association for Geriatric Psychiatry (AAGP) 2014 Annual Meeting.
"Cause for Alarm"
"The increasing trend in elderly binge drinking in the US is cause for alarm," the investigators write.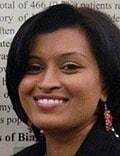 "Alcohol consumption in seniors can be associated with cognitive decline and worsening of comorbidities, including hypertension, stroke, and osteoporosis," they add.
To determine the demographic and clinical characteristics of elderly Americans reporting binge drinking as well as independent predictors of binge drinking in this population, the investigators identified a cohort of 4815 individuals aged 65 years or older from the US Centers for Disease Control and Prevention's 2008 Behavioral Risk Factor Surveillance System.
Results showed that 9.7% of the participants reported binge drinking in the previous month vs 90.3% who did not.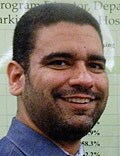 The age of the self-reported binge drinkers was significantly younger than for the non–binge drinkers (71 years vs 74 years, P < .001).
In addition, the binge drinkers were more often male (64.4% vs 45.3%, P < .001), more likely to have veteran status (34.5% vs 29%, P = .014), to be Hispanic (5.2% vs 2.2%, P < .001), and to have an income of less than $25,000 per year (32% vs 25.6%, P = .005). They were also less likely to be college educated (58.3% vs 66%, P = .001).
They also had significantly higher rates of smoking (24% vs 15.7%, P < .001).
"While no difference in health insurance was noted between the 2 groups, binge drinkers reported more financial barriers to medical care (4.3% vs 2.6%) with lower rates of medical checkup within the past two years (88.6% vs 91.4%)," report the investigators.
Interestingly, the binge drinkers also had lower rates of coronary artery disease than the non–binge drinkers (7.8% vs 12.0%, P = .008).
"This was certainly surprising. You would think that coronary artery disease would be linked to drinking too much," said Dr. Parikh.
Independent Predictors
There were no significant between-group differences in rates of diabetes mellitus, prior myocardial infarction or stroke, or any anxiety or depressive disorders.
Final multivariate analysis showed that independent predictors of binge drinking in this patient population were male sex (odds ratio [OR], 2.16; 95% confidence interval [CI], 1.59 - 2.93), smoking (OR, 1.54; 95% CI, 1.14 - 2.07), an annual income of less than $25,000 (OR, 1.43; 95% CI, 1.08 - 1.89), younger age (OR, 0.94; 95% CI, 0.92 - 0.96), and less college education (OR, 0.72; 95% CI, 0.56 - 0.93).
Absence of coronary artery disease had an OR of 0.56 for binge drinking. But Dr. Canaan cautioned about this finding.
"Is it because these binge drinkers were younger?" he wondered. "We just don't know."
Overall, Dr. Canaan said that clinicians should not only ask about alcohol consumption in general but should also ask specific questions.
"If you ask if someone drinks, they'll usually answer, 'oh no!' And then if you give them a little medication, such as Seroquel [AstraZeneca Pharmaceuticals LP], and they start falling, you chalk it up to the Seroquel and take them off it."
Instead, he said that patients should be warned about the problems that can come with mixing alcohol and psychiatric or other health medications, such as for high blood pressure. In addition, clinicians should explain how many drinks constitute binge drinking.
"Depending on the culture, a patient may not think that 4 or 5 drinks are that much or that they don't have a problem. You have to define it by saying, 'do you drink more than 5 drinks a day?'"
Dr. Canaan noted that the area of South Miami where he works is a very poor area. "But a lot of our patients spend most of their money on cigarettes and alcohol," he reported.
"Personally, I want to make sure collateral information is there. So make sure you call the family and ask whether these patients really do or don't drink, if there is a history of drinking there, or if they've ever noticed any problems," he said.
"That's something you have to do anyway, but these results just reinforce that," said Dr. Canaan.
High Price to Pay
"The number of people who were binge drinking is not that surprising," Iqbal "Ike" Ahmed, MD, clinical professor of psychiatry and geriatric medicine at the University of Hawaii at Manoa and faculty psychiatrist at Tripler Army Medical Center in Honolulu, told Medscape Medical News.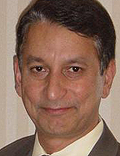 "We've reported that older patients often do that in retirement communities. And sometimes you see this pattern where people are retired and have too much time on their hands," said Dr. Ahmed, who was not involved with this research.
"That's why I think it's important not to assume that just because someone is older that they won't develop late-onset drinking, problematic drinking, or binge drinking."
Overall, he said that the study confirms that this can be a serious problem in this patient population. However, he did find it unusual that on one hand, those who participated in binge drinking had significantly lower rates of coronary artery disease.
"Yet on the other hand, they had higher rates of risk factors for coronary artery disease, such as obesity and smoking," said Dr. Ahmed.
"They were dealing with self-reports and not a random sampling, which is a limitation of the data. Perhaps there was a survival effect, or it might reflect some genetic protection. But I wouldn't read too much into that particular finding," he said. "I don't think you can assume that drinking is protective against heart disease."
He added that consuming 4 to 5 drinks in a single sitting as a definition for binge drinking was actually created for an average, younger population. And that the same problems could affect older patients after fewer drinks.
"We usually talk about '5 standard drinks,' but that definition could be different for different people. Ask about the number. If you ask about binge drinking, that might be stigmatizing and lead them to be defensive," he said.
"Instead, ask something like, 'do you drink more than 5 drinks in 2 hours?' or 'how many drinks do you usually have in 1 evening?' Get as accurate information as you can, because older people are much more at risk for complications because of being on multiple medications or having comorbidities," said Dr. Ahmed.
"The older population pays a higher price for that kind of drinking."
The study authors have not disclosed any relevant financial relationships.
American Association for Geriatric Psychiatry (AAGP) 2014 Annual Meeting. Abstract NR-50. Presented March 15, 2014.
Medscape Medical News © 2014 WebMD, LLC

Send comments and news tips to news@medscape.net.
Cite this: Binge Drinking in US Seniors 'Cause for Alarm' - Medscape - Mar 25, 2014.