WASHINGTON, DC – Everything from old to new: that might sum up the late-breakers at this year's American College of Cardiology (ACC) 2014 Scientific Sessions . The spotlight sessions at the 2014 meeting include a drug first used in ancient Egypt all the way up to a cutting-edge interventional therapy poised, unexpectedly, at a crossroads.
That therapy is renal denervation, pitted against a sham procedure in the phase 3 SYMPLICITY HTN-3 trial. As previously reported by heartwire , the study sponsor, Medtronic, has already revealed that the study did not meet its primary end point. This despite the fact that the device is already market approved in Europe for the treatment of resistant hypertension, where uptake has been enthusiastic and single-center studies have reported excellent results.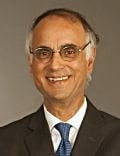 As program cochair, Dr Prediman K Shah (Cedars-Sinai Medical Center, Los Angeles, CA) put it, the trial—which is the most rigorous examination of the therapy to date—"will provide us some very unique insight into what the role of renal denervation might be for patients with difficult-to-control hypertension despite multiple medications. . . . There are many unanswered questions that hopefully will be alluded to at the presentation, which include what the [full] results were: did they reflect a problem with the technology used in this study or a problem with the concept of renal denervation?"
SYMPLICITY-HTN 3 is one of just two trials in next Saturday's "opening showcase" late-breaking clinical-trials (LBCT) session at ACC 2014; the other is the CoreValve (Medtronic) high-risk cohort, comparing the self-expanding transcatheter aortic valve with surgery in patients at high surgical risk.
The CoreValve device received FDA approval earlier this year for use in patients who are not candidates for surgery: the FDA will rely largely on the results being presented on day 1 of ACC 2014 to decide whether the CoreValve's indications for use can be extended to high-surgical-risk patients.
Elsewhere in the Late-Breakers
Both transcather valve technologies and renal denervation make repeat appearances in the ACC 2014 lineup of late-breaking trials. Sunday afternoon's third LBCT session features the 1000-patient Global SYMPLICITY Registry analysis of renal denervation, conducted in countries where the device is already market approved. Likewise, other transcatheter-valve results are dotted throughout the late-breaking-trial sessions. The hottest of the bunch will likely be CHOICE, the first randomized comparison of transfemoral valve replacement using the self-expanding CoreValve vs the Edwards Sapien device, slated for presentation during the second LBCT session, Sunday morning. Later that same day will be one-year results from a postmarketing registry for the Melody (Medtronic) transcatheter pulmonary valve. On Monday, investigators will present one-year results from the FDA-mandated STS/ACC Transcatheter Valve Therapy registry.
Shah, along with his program cochair Dr Robert J Siegel (Cedars-Sinai Medical Center) and chair of the TCT@ACC I2 program Dr Cindy Grines (Detroit Medical Center Cardiovascular Institute, MI), hosted a conference call with the media to give their predictions as to what late-breakers would, if positive, make waves in cardiology.
Shah singled out SYMPLICITY HTN-3, the transcatheter-valve studies, and long-term follow-up from MADIT-CRT , looking at cardiac resynchronization therapy (CRT) in patients with mild HF, to be presented Monday morning. "We know [CRT] improves HF, that's been previously demonstrated, but whether that has a tangible effect on survival will be discussed based on the results of this trial," he said. "[The trial is a] very important and interesting trial with significant implications for the increasing population of patients with heart failure."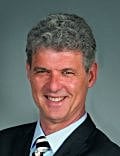 Siegel zeroed in on CORP 2 , addressing the use of colchicine to prevent recurrent pericarditis in patients who've had a minimum of two prior pericarditis episodes. Colchicine, he noted, was used in Egypt as early as 1500 BC as a treatment for rheumatism and is still used for gout, an indication dating back to the first century AD. In the first CORP trial, Italian researchers demonstrated that colchicine prevents pericarditis from recurring in patients diagnosed with the disease for the first time.
This time around, Siegel predicted, CORP 2 will show that "the placebo group does not fare nearly as well as the colchicine group" and that with colchicine "there is a reduction in hospitalizations as well as the time to which the patient becomes clear of symptoms."
Siegel also pointed to three-year results from STAMPEDE , a trial of bariatric surgery vs standard therapy for obesity. The longer-term results, focused on glycemic control and diabetes complications, are also slated for presentation during the third LBCT session.
Interventional Insights
Grines, for her part, highlighted the two-year results from the NEXT trial, comparing drug-eluting stents (DES) with a biodegradable vs permanent polymer, and a second DES study comparing the newer devices with bare-metal stents in "uncertain" candidates—patients who typically have been deemed unsuitable for DES. Both trials are part of the final LBCT session, cohosted by the TCT.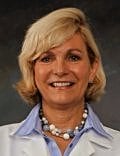 Grines also pointed to the results from HEAT-PPCI , part of the fifth LBCT presentation, comparing unfractionated heparin vs bivalirudin in primary PCI. "You might think, that's pretty boring" in the wake of HORIZONS and EuroMAX , she remarked dryly, then went on to point out how the trial is unique. HEAT-PPCI, as first reported by heartwire , is notable for its ambitious design, enrolling all AMI patients prior to getting their consent, including data from all patients who died before agreeing to be in the study. That means the study will capture the "true" population of AMI patients, including those who have typically been excluded in earlier trials due to shock, intubation, CPR, etc. As well, heparin is not being used with a GP IIb/IIIa inhibitor, meaning the results "should prove quite interesting to the audience," Grines said.
During the press-preview call, conference chairs made no mention of lipid-lowering trials featured in the second LBCT session, including two studies of PCSK9 inhibitors, until asked about this by reporters. Top-line positive results for one of these two trials, LAPLACE-2 , with evolocumab (Amgen), were released back in January. "These injectable, nonstatin LDL-lowering drugs are very effective as solo therapy or in combination with statins and/or ezetimibe [Zetia, Merck] and will find a niche application for statin-intolerant or statin-insufficient patients," Shah predicted.
What we don't have are long-term clinical effects.
"What we don't have are long-term clinical effects," he continued, "to see if there are any off-target side effects. So far there haven't been any, but it's interesting to mention that in the news you may have seen that the FDA is requesting that companies that are developing these compounds look at neurological function in their clinical trials, not based on any hints from the data so far, but it is unclear why the FDA is requiring this information to be tracked. Maybe they know something we don't. . . . It will be very interesting to hear the results being presented, but I think ultimately the clinical-outcomes data will take some time before becoming available, and that will decide whether these will be really a major addition or something more incremental."
Other Innovations and Diversions
ACC 2014 marks the 63rd annual meeting of the college and its 65th birthday. The congress will offer more than 4500 oral abstracts, including the 22 late-breaking trials spread across five sessions in three days, plus 15 "featured clinical-research" presentations. There are also 2200 posters, some of which will feature a new digitally monitored format wherein plasma stations, organized by learning "pathway," will enable speakers to manage their presentations via iPad.
As with last year, ACC attendees will find only a pocket program in their conference bags, not the one-pound tome of meetings past. The full ACC program will be on the ACC.14 meeting app or as a downloadable PDF. If that sounds like too much screen time, the ACC has a novel solution: this year's meeting includes a self-directed learning lab in a loungelike setting that includes exercise bikes "for multitaskers," an ACC spokesperson told heartwire .
Other treats and diversions in the lineup this year include six live-case presentations cohosted with TCT, located in the main tent: three on Saturday and three on Sunday. Elsewhere, comedian Dana Carvey, who underwent CABG surgery more than 15 years ago (that he later deemed "botched," settling out of court), will be accepting the ACC's Patient Advocate Award during the opening of the meeting Saturday.
Keep up with breaking news from ACC 2014 by following @theheartorg|Medscape Cardiology on twitter.
Heartwire from Medscape © 2014  Medscape, LLC

Cite this: What's Going to Be Hot at ACC 2014 - Medscape - Mar 21, 2014.