Will the $250,000 Malpractice Cap Get Raised?
In September 1975, California Governor Jerry Brown signed into law the groundbreaking Medical Injury Compensation Reform Act (MICRA), which among other things capped noneconomic damages in medical malpractice suits at $250,000. Now, nearly 4 decades later, Brown is once again governor and MICRA faces perhaps its most serious challenge yet, according to a February 18 story on the Website of the Los Angeles Times.[1]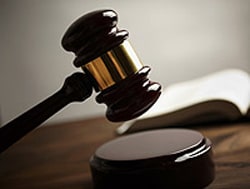 Bucking a March 24 deadline, consumer groups, trial attorneys, and others interested in raising the cap on pain and suffering awards -- a major component of noneconomic damages -- are busy collecting signatures to place their initiative on the November ballot.
The proposed initiative would adjust the pain-and-suffering cap to account for inflation since 1975, increasing the new limit to about $1.1 million, sources say. Under the measure, the cap would also be indexed in order to keep pace with future increases in inflation.
Trial attorneys have argued that the current lid on noneconomic damages not only denies patients fair compensation for their injuries, it also serves as a financial disincentive for the lawyers themselves to take on many malpractice cases. With that in mind, trial attorneys have made various legal and legislative attempts over the years to alter MICRA, without success. However, the trial bar and its supporters have higher hopes for the current ballot fight, for which they expect to raise $10 million for advertising and other direct appeals to the public.
But defenders of the current law -- doctor groups, med-mal insurers, and medical providers that include Planned Parenthood -- have already raised more than $33 million, primarily in the form of loans that must be returned if the measure doesn't make it on the November ballot.
Using social media, email, and other channels to reach patients, doctors and their supporters have been raising the specter of exploding costs and diminished healthcare access should the measure move forward.
And, in a new twist on the old law, hospitals would be required to randomly test doctors for drugs and doctors themselves would have to "check a statewide prescription drug database before prescribing certain medications, to clamp down on abuse," according to the article in the Times.
Meanwhile, Governor Brown hasn't said much publicly about the initiative to alter the statute that he signed into law almost 40 years ago, during the first year of his first term as governor.
Medscape Business of Medicine © 2014 WebMD, LLC

Cite this: Goodbye to the $250,000 Malpractice Cap?; More - Medscape - Mar 19, 2014.