Women with high levels of vitamin D in their blood when they are diagnosed with breast cancer are almost twice as likely to survive as those with low levels of vitamin D, according to a meta-analysis published in the March issue of Anticancer Research.
The meta-analysis looked at 5 studies of serum 25-hydroxyvitamin D (25[OH]D) that reported hazard ratios for mortality from breast cancer by quintiles of the vitamin. Combined, the studies involved 4443 patients with breast cancer.
Over an average of 10 years, breast cancer mortality was 44% lower in patients in the quintile with the highest levels of serum 25(OH)D than in the quintile with the lowest levels.
For the 5 studies, the pooled hazard ratio summarizing the estimated risk for breast cancer mortality in the lowest quintile, compared with the highest quintile, was 0.56 (P < .0001).
In 3 of the studies, fatality rates were substantially lower in the highest quintile than in the lowest quintile. In 2 of the studies, there was a trend in that direction.
"Doctors should emphasize the importance of maintaining adequate serum vitamin D levels, which would be 40 to 60 ng/mL for cancer prevention, and encourage their patients to have their vitamin D status regularly checked, especially in winter, to ensure that adequate serum levels are being maintained," said first author Sharif B. Mohr, MD, from the Naval Health Research Center in San Diego.
For women already diagnosed with breast cancer, vitamin D levels could go as high as 80 ng/mL, he told Medscape Medical News.
Studies have already established that vitamin D prevents breast and colon cancer, "so every adult should ensure that they maintain adequate serum levels of vitamin D, either through moderate sun exposure or by taking vitamin D3 supplements," he said.
A previous study of Canadian women with breast cancer found that those who had very low levels of vitamin D when they were diagnosed were more likely to have aggressive disease, as previously reported by Medscape Medical News. In fact, women with very low levels of vitamin D at diagnosis were 94% more likely to develop metastases than women with normal levels, and were 73% more likely to die.
Vitamin D Stops Tumor Growth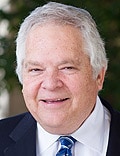 "Vitamin D makes cells stick together, particularly breast epithelial cells, by producing upregulation of the synthesis of E-cadherin," senior author Cedric F. Garland, DrPH, from the Department of Family and Preventive Medicine at the University of California, San Diego, told Medscape Medical News.
"If the vitamin D level gets low, the cells of the breast epithelium don't adhere to each other, and when a cell is not tightly adherent to its neighbors, its stem cells undergo rapid mitosis," Dr. Garland explained. "The cells that reproduce the fastest can produce a cancerous clone, which can ultimately penetrate the basal membrane. If the vitamin D deficiency continues, those cells will get out into the lymphatics, metastasize to the brain, bone, and lungs, and kill the patient."
However, "with a lot of vitamin D, the cells are self-adherent and never evolve into a cancer," he noted. "If it's late in the history and they have evolved into a cancer, it will be a well-differentiated cancer. Those are not as aggressive as the poorly differentiated cells that will eventually break through a blood vessel and kill people. As long as the cells have a vitamin D receptor intact — and most cells do because it's a very robust receptor — the vitamin D will make the tumor stop growing. It will freeze it in its track," he said.
Vitamin D will make the tumor stop growing. It will freeze it in its track.
Doctors should measure vitamin D levels in their breast cancer patients. If they are deficient, they should be started immediately on 40,000 IU of vitamin D daily to get it up to 40 to 60 ng/mL, Dr. Garland advised.
It is also crucial to measure serum calcium, which should be 8.5 to 10.2 mg/dL, he said.
"A woman should receive 1500 mg of calcium along with her vitamin D, because there are clinical trials showing that vitamin D works best when accompanied by that dose of calcium. Calcium is best if it is taken from food, although it's very hard to get it out of vegetables," Dr. Garland said.
Finally, he recommended randomized controlled clinical trials to confirm the findings of this meta-analysis. "Numerous studies on the safety of vitamin D3 are available that would make such a strategy worth considering," he said.
Deficiency Also Linked to Aggressive Prostate Cancer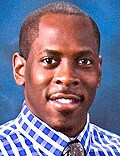 "This study is interesting," said Adam B. Murphy, MD, MPH, from the Northwestern University Feinberg School of Medicine in Chicago, who was not involved with the meta-analysis.
"Our lab recently showed that vitamin D deficiency is linked to aggressive features on prostate cancer biopsy," he told Medscape Medical News.
"This study suggests that vitamin D is associated with mortality from breast cancer on meta-analysis," Dr. Murphy noted. "Given the associations with aggressive disease in breast cancer and prostate cancer, this is biologically plausible."
He mentioned that reverse causation "could be at play." This point is also made by Dr. Garland and colleagues, who note that clinical trials are needed to confirm that the association they found between reduced breast cancer mortality and high vitamin D levels is not the result of reverse causation.
Recently, a large review of clinical trials concluded that low vitamin D levels are the result of various health disorders, not the cause of the health disorders.
A prospective study of patients with newly diagnosed breast cancer or a randomized clinical trial of vitamin D supplementation that measures rates of recurrence and mortality could be the next step, Dr. Murphy added.
Dr. Mohr, Dr. Garland, and Dr. Murphy have disclosed no relevant financial relationships.
Anticancer Res. 2014;34(3):1163-1166. Abstract
Medscape Medical News © 2014 WebMD, LLC

Send comments and news tips to news@medscape.net.
Cite this: Vitamin D Linked to Enhanced Breast Cancer Survival - Medscape - Mar 13, 2014.