A new analysis shows that upwards of 500,000 deaths a year, or more than a third in older adults, are due to Alzheimer's disease (AD), making it the third leading cause of death after heart disease and cancer.
That's a far cry from the just over 80,000 deaths that the Centers for Disease Control and Prevention (CDC) attributed to AD in 2010.
It's important to know "the actual toll" of AD from both a scientific and a public policy standpoint, lead author Bryan D. James, PhD, assistant professor, Rush Alzheimer's Disease Center, Chicago, Illinois, told Medscape Medical News.
It has been difficult to estimate mortality truly due to AD because, for example, a death certificate may have pneumonia or some other disorder as a cause of death when in fact AD was the real cause.
"What's horrible about AD is that you lose your personality and your memory slowly over time, and eventually, your brain will shut down and this can lead to your death," said Dr. James. "This is a 100% terminal disease; no one has ever been cured of Alzheimer's."
The study was published online March 5 in Neurology.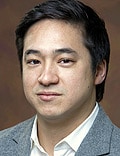 Population Attributable Risks
The researchers used data from 2 well-known cohort studies: the Religious Orders Study of older Catholic nuns, priests, and brothers from across the United States and the Rush Memory and Aging Project of older persons living in Illinois. Both studies require brain and tissue donations, with the autopsy rate being almost 90%. For the most part, therefore, the ascertainment of mortality is complete and dates of death accurate, according to the authors.
The pooled analysis included 2566 persons who did not have dementia at baseline.
Over an average 8.0 years of follow-up, AD dementia was diagnosed in 21.8% of the participants. The mean age of incident AD dementia diagnosis was 86.53 years. Also during follow-up, 72% of those who developed AD died, as did 34.5% of those who didn't develop AD.
The chart below shows AD mortality relative to other causes of death according to death certificates in 2010 (Data from CDC). The red star indicates the new number from this study.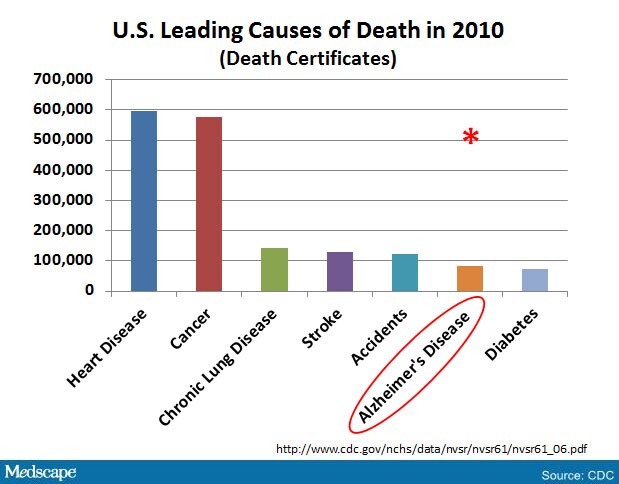 The researchers used a statistical analysis called population attributable risk, which, explained Dr. James, estimated the percentage of deaths due to AD that were in excess of what would be expected in participants if they didn't have AD.
The analysis found that in those aged 75 to 84 years, the rate of mortality was more than 4 times higher in those with a diagnosis of AD (hazard ratio [HR], 4.30; 95% confidence interval [CI], 3.33 - 5.58) after adjustment for sex, race, education, and parent study (Religious Orders or Rush). In those aged 85 years and older, the risk was nearly 3 times higher (HR, 2.77; 95% CI, 2.37 - 3.23).
The researchers then extrapolated those numbers to deaths in the 2 age categories of interest across the country in 2010. They came up with a figure of 503,400 deaths among Americans aged 75 and older that were attributable to AD, which is about a third of deaths in the elderly, said Dr. James.
This contrasts with the CDC figure of less than 5% of deaths being attributable to AD in 2010.
"In terms of the numbers, you're going from 85,000 deaths, and the sixth leading killer, to 500,000 deaths and the third leading killer," said Dr. James. This new estimate closely matches the proportion of deaths due to heart disease and cancer.
Knowing the toll AD takes is important, not only from a scientific standpoint but also in terms of public policy, according to Dr. James. From that perspective, he said, the new study "is just one more piece of ammunition in the gun" that could help in the lobby for health care reforms related to this "terrible disease."
Even More Expensive
Jeffrey Cummings, MD, director, Cleveland Clinic Lou Ruvo Center for Brain Health in Ohio, agreed that this kind of research should affect public policy. He pointed to a study published last year (N Engl J Med. 2013;368:1326-1334) that found that AD now costs about as much as heart disease and cancer.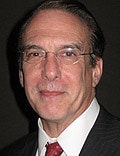 "The figures, of course, were based on the estimated prevalence of the disease, so if the estimated prevalence was too low, then it means that the disease is even more expensive to the economy than we thought," Dr. Cummings told Medscape Medical News.
And, he adds, the costs will only go up as Baby Boomers begin to move into their AD disease years. "This will further reinforce the disparity between the cost of the disease to society and the amount of research funding we are devoting to it," said Dr. Cummings.
The importance of this study is that it suggests that we have been systematically under estimating the importance of AD as a cause of death.
The first Boomers turned 65 a few years ago. The incidence of AD doubles every 5 years beginning at about age 60, when 1% of the population has the disease. By age 85, more than 30% will have this type of dementia, he noted.
It's "critical," said Dr. Cummings, to get a handle on the magnitude of the disease to be able to understand the true cost to society and the impact on families and patients. He agreed with Dr. James that death certificates "don't tell the true story" and said that it's also "notoriously difficult" to determine the exact cause of death from autopsies because they are performed only on extremely selective populations.
As well, added Dr. Cummings, because older patients often have comorbid conditions, it's been difficult to sort out the role of AD.
"The importance of this study is that it suggests that we have been systematically underestimating the importance of AD as a cause of death," he concluded.
Dr. James is funded by grants from the National Institute on Aging grants and is a consultant for the Alzheimer's Association and Partner's Health.
Neurology. Published online March 5, 2014. Abstract
Medscape Medical News © 2014 WebMD, LLC

Send comments and news tips to news@medscape.net.
Cite this: Actual Death Toll From Alzheimer's Higher Than Reported - Medscape - Mar 06, 2014.