SAN DIEGO — Transcranial Doppler (TCD) saline studies were better than transesophageal echocardiography (TEE) at identifying patent foramen ovale (PFO), even large PFOs, in patients with cryptogenic stroke, a new study shows, and may allow risk stratification that could guide decisions on whether or not to consider PFO closure.
"What we found is that transcranial Doppler saline studies are better both for diagnosing, because it's more sensitive, but also for risk stratifying," senior author J. David Spence, MD, director of the Stroke Prevention and Atherosclerosis Research Centre, Robarts Research Institute at the University of Western Ontario, London, Canada, concluded.
TEE is still required for defining other cardiac causes of stroke, such as left atrial appendage thrombus or valve problems, he added, "so these techniques are complementary."
The results were presented here at the American Stroke Association International Stroke Conference (ISC) 2014.
Paradoxical Embolism
"Paradoxical embolism is something that cardiologists tend not to believe in and neurologists know happens," Dr. Spence explained during a press conference here. Clots associated with deep venous thrombosis pass through a PFO and are thought to cause stroke in about 4.5% to 5% of patients.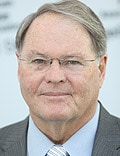 Unfortunately, 25% of the population has a PFO, which means PFO is an innocent bystander in about 80% of stroke patients. Even among patients with cryptogenic stroke, about half of these PFOs are incidental, he said. The question of whether to close the PFO to prevent paradoxical embolism has proved difficult to answer. To date, randomized trials, including CLOSURE-I, RESPECT, and PC Trial, were all negative.
Paradoxical embolism is something that cardiologists tend not to believe in and neurologists know happens.
Meta-analysis of all the randomized trials to date has not shown a benefit of PFO closure, he noted. "And I think that's probably because of this issue of statistical power," Dr. Spence said. "If half the patients don't have the problem you're treating, it's very hard to show benefit."
The procedure is also not without risk; complications include atrial fibrillation, embolization of the device causing aortic valve or femoral artery occlusion, or thrombus on the device, some cases of which have been fatal.
"So we need to identify among patients with PFO which are the ones that are more likely to have a stroke, and therefore more likely to respond to treatment" with PFO closure, he said.
In 2008, an article was published outlining several factors associated with cryptogenic strokes that should raise the index of suspicion for paradoxical embolism, Dr. Spence noted. Factors include a young patient without another established cause of the stroke, dyspnea or tachycardia at onset, loud P2 or pulmonic regurge, history of long car or airplane trips or sitting at a computer, previous deep venous thrombosis, varicose veins or pulmonary embolism, Valsalva maneuver, sleep apnea, or waking with a stroke.
Small early studies suggested features that might flag PFOs that might be considered high risk for events, including a larger shunt, presence of septal mobility, or atrial septal aneurysm, he noted, but in larger studies, septal mobility or aneurysm did not predict events.
TCD is already used in clinical practice for a number of purposes, including to identify stenosis of intracranial vessels, to detect vasospasm in the setting of subarachnoid hemorrhage, and for embolus detection for risk stratification of patients with asymptomatic carotid stenosis.
In the current study, Dr. Spence and colleagues compared TCD saline studies (TCDSS) with TEE in identifying PFO in a series of 340 patients with cryptogenic stroke who were referred to the Urgent TIA Clinic at their institution after they were suspected of having a paradoxical embolism.
All patients had confirmed right-to-left shunts on TCDSS, and 280 patients also had TEE available. "It turned out that transesophageal echo, which has been regarded as the gold standard, missed 15% of the (right-to-left shunts), and even more surprising is it missed quite big shunts," Dr. Spence noted.
TCD shunt grades are measured using the Spencer scale, ranging from grade 0, in which no microemboli indicative of a right-to-left shunt are detected, to grade V, in which 300 or more microemboli are detected during a TCDSS. The visual and audio output after injection of the bubbles is "not subtle, they're definite," he noted.
Of the 15.4% of right-to-left shunts missed by TEE, 25% were high-grade shunts, "and they were the shunts that we showed were associated with prediction of risk," Dr. Spence said. "So patients with a shunt grade greater than 3 were significantly more likely to have a stroke or TIA during the follow up of almost 4 years than ones who had smaller shunts (P = .008)."
Survival free of stroke or TIA was not predicted by the presence of a shunt on TEE (P = .8) or by the presence of mobile or aneurysmal atrial septum (P = .38), he noted.
Opportunity for Risk Stratification?
Asked for comment on the findings, Ralph Sacco, MD, from the Miller School of Medicine at the University of Miami, in Florida, and past president of the American Heart Association, told Medscape Medical News that PFO "remains a conundrum for neurologists and cardiologists.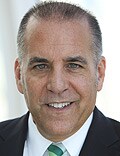 "We know that some patients with a PFO and an unexplained stroke have a paradoxical embolism," he said. "The problem is some unexplained strokes have a PFO, but the PFO may or may not be related to the stroke, and trying to tease apart in which patients the PFO and the stroke are related is still difficult."
The study by Dr. Spence and colleagues looks, however, at diagnostic differences in the techniques used to identify PFO. "He found that transcranial Doppler was as good or even better than transesophageal echo for diagnosing a PFO in unexplained stroke patients, and those that had the bigger shunts based on the TCD grading seemed to have a greater risk of a recurrent stroke," Dr. Sacco noted.
"What we still don't know is how we reduce that risk," he added. Randomized trials of PFO closure have not at the moment shown a significant reduction of stroke risk, but they have also been difficult to do, have taken a long time for recruitment, "and sometimes they recruit patients that may or may not have a stroke related to the PFO, and that's sort of the problem."
This study does imply, though, that TCD might be used to risk-stratify patients to select a group at higher risk with larger PFOs who might be randomly assigned into trials, he said.
Dr. Sacco noted that previous work by his own group in a smaller series had also suggested that TCD might be better than TEE to identify PFO in cryptogenic stroke patients. However, they had not linked TCD characteristics to outcomes, as Dr. Spence and colleagues have done in this study.
The "golden question," he said, is what to do once a PFO is found. "If they're a younger patient and it's a big PFO, and it looks like there's a clot in the leg that could have been the source, usually then I would anticoagulate. If it's an older patient and you're not clear, antiplatelets suffice." Guidelines usually call first for antiplatelets and to then move on to anticoagulation if the patient fails antiplatelet therapy with another event, Dr. Sacco noted.
"The larger the PFO in a younger patient with what really looks like a paradoxical embolism, the more that I would get a cardiologist involved to consider closing it," he said.
Dr. Spence reports no relevant financial relationships.
International Stroke Conference (ISC) 2014. Abstract LB10. Presented February 14, 2014.
Medscape Medical News © 2014 WebMD, LLC

Send comments and news tips to news@medscape.net.
Cite this: TCD Bests TEE for Diagnosis of PFO - Medscape - Feb 17, 2014.