An implanted cardiac monitor was much more effective at picking up atrial fibrillation (AF) than standard monitoring in patients with cryptogenic stroke in the CRYSTAL-AF trial.
Because AF is one of the most important risk factors for stroke and the risk can be reduced greatly with anticoagulation therapy, such monitoring could bring about a significant reduction in recurrent stroke rates, researchers say.
Presenting the trial here at the American Stroke Association's (ASA's) International Stroke Conference (ISC) 2014, Richard A. Bernstein, MD, Northwestern University's Feinberg School of Medicine, Chicago, Illinois, pointed out that approximately 30% of strokes are labeled as cryptogenic ― meaning no known cause.

"But patients with stroke of unknown etiology should not settle for this diagnosis after just 1 round of tests. Many will have AF, and finding it can prevent them from having a recurrent stroke," Dr. Bernstein said.
Commenting on the study for Medscape Medical News, moderator of the ASA press conference on the study, Steven Greenberg, MD, Harvard Medical School, said: "This idea of needing to pick up undiagnosed AF is not restricted to this 1 device, but I would say long-term cardiac monitoring is definitely coming into play, but how exactly we are going to do this is still very much open to question.

"We have to consider costs and logistics," Dr. Greenberg said. "If we didn't have an effective treatment for AF, then this study would not be relevant, but we do have an enormously effective treatment ― anticoagulation is the single most effective stroke prevention there is, having been shown to prevent about 70% of strokes ― so the potential for benefit is huge."
Also commenting for Medscape Medical News, Ralph Sacco, MD, University of Miami, in Florida, said: "This is a very interesting device. There are many patients who have had a stroke, and we do a full workup and still can't figure out why. This device picks up AF, which is a treatable cause of stroke; also, it could make a big difference.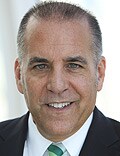 "Personally I would need more information before using it routinely, but it certainly raises the issue that we need to do more monitoring after a cryptogenic stroke," Dr. Sacco added. "I would say this is the first phase of devices for long-term AF monitoring. It's a whole new, exciting area."
I would say this is the first phase of devices for long-term AF monitoring. It's a whole new, exciting area.
The CRYSTAL-AF trial included 441 patients who had had an unexplained stroke. All received at least 24 hours of standard cardiac monitoring within 90 days of the stroke, and half were then tracked with an insertable monitor (Reveal XT, Medtronic), which can provide data continuously for up to 3 years.
The device, which is about the size of a USB stick, is inserted under the skin with a minimally invasive 15- to 30-minute outpatient procedure under local anesthetic.
Results showed a far greater detection of AF in the group receiving the monitor vs the control group.
Table: AF Detection at Various Time Points
| | | | | |
| --- | --- | --- | --- | --- |
| Time | Implanted Monitor (%) | Control (%) | Hazard Ratio | P Value |
| 6 months | 8.9 | 1.4 | 6.43 | 0.0006 |
| 12 months | 12.4 | 2.0 | 7.32 | 0.0001 |
| 3 years | 30.0 | 3.0 | 8.78 | 0.0001 |
Among patients in the study who were found to have AF, oral anticoagulants were prescribed for 97% of cases, Dr. Bernstein noted. There were numerically fewer strokes in the device arm, but this study was not powered to show a reduction in stroke, he added.
The benefits of the insertable device far outweigh risks, Dr. Bernstein said, noting that 2.4% of the devices had to be removed in the study because of complications, and the patients had no long-term problems. "On the other hand, if a stroke patient has AF that hasn't been caught, they could be at very high risk of another potentially disabling stroke because they aren't on the right medication."
He explained that tests used to evaluate the causes of stroke vary widely, and the control group therefore had a large array of different investigations. "We did not stipulate what was done in the control arm. It was just routine management. But the guidelines recommend a minimum of 1 period of continuous ECG [electrocardiogram] monitoring."
"Results showed that in the control group, there were 121 ECGs, 32 24-hour Holter monitoring, and 1 event recorder, but all this picked up only 4 cases of AF in 1 year in 220 patients, while 29 new cases were found in the device group. This shows how inadequate current methods of detecting AF are."
Median Time to Detect AF: 84 Days
Noting that the median time to find AF in the device group was 84 days, he added: "You can't ask people to wear an external device for that long."

Addressing the question of whether all the AF events that were detected were clinically meaningful in terms of stroke risk, Rod Passman, MD, Northwestern University, an electrophysiologist involved in the trial, said that that might be an issue in patients who have not yet had a stroke, but the fact that these patients have already had a stroke puts them at high risk of having another one. "If you've had a stroke and subsequently found to have AF, it is hard to ignore that," he commented.
Dr. Greenberg added: "We know there is lot of undetected AF out there, but the missing information is whether all that undetected AF is the same. We don't know. If we can fill in the gaps in knowledge, we could have an enormous effect on stroke prevention."
Dr. Sacco said he thought these sorts of devices were the future of management. "But it would nice to have one that was less invasive."
Dr. Passman told Medscape Medical News that a smaller version of the device is expected to be available soon. He said the Reveal Linq (also from Medtronic), which is awaiting US Food and Drug Administration (FDA) approval, is much smaller and can be given by injection in about 30 seconds, with no stitches required. "Neurologists will be able to do that themselves."
He explained that the current device requires the patient to download data by holding a wand against their chest. The data are then sent to the caregiver's computer, where they can be analyzed. In the next-generation device, however, the data will download automatically, and there will be a built-in alert when an abnormal rhythm is detected.
At a price of $4000 per unit, cost is bound to be an issue for this technology, especially given the fact that there are 250,000 cryptogenic stroke patients every year in the United States. However, Dr. Passman argued that "doing nothing is always the cheapest option up front, but if we are preventing strokes, this technology will be worth using. I think the cost of not finding AF is likely to be much higher." Cost-effectiveness analyses are currently under way.
Dr. Bernstein noted that the device is also being tested in a pilot study as a screening tool for AF in patients who have not yet had a stroke but are at high risk. "That is a huge population, but as a quarter of all AF only comes to light after a person has had a stroke, which is more likely than not to leave them permanently disabled, there is a lot of advantage of finding AF before the event," he said.
There is another similar device from St. Jude Medical, Inc, available in the United States, but Dr. Passman said that this device had not been so rigorously evaluated for AF. Biotronic also has one in Europe.
The CRYSTAL-AF study was funded by Medtronic. Dr. Bernstein and Dr. Passman both act as consultants for the company.
International Stroke Conference (ISC) 2014. Abstract LB11. Presented February 14, 2014.
Medscape Medical News © 2014 WebMD, LLC

Send comments and news tips to news@medscape.net.
Cite this: CRYSTAL-AF: Monitor Detects AF in Cryptogenic Stroke - Medscape - Feb 15, 2014.